Can you believe it's December?!  The Most Wonderful Time of the Year is here!! and it's time for a new  desktop wallpaper  to decorate your computer and devices,   If you like to change your computer desktop and iphone backgrounds each month, like I do, then you are going to want to grab the last one of the year!
 Since the song, The Most Wonderful Time of the Year is a celebration the Christmas season, focusing primarily on get-togethers between friends and families, I thought it was the perfect quote for the December background. Can't you just hear Andy Williams singing those words?  You can download the wallpaper free for your computer, iphone and ipad below.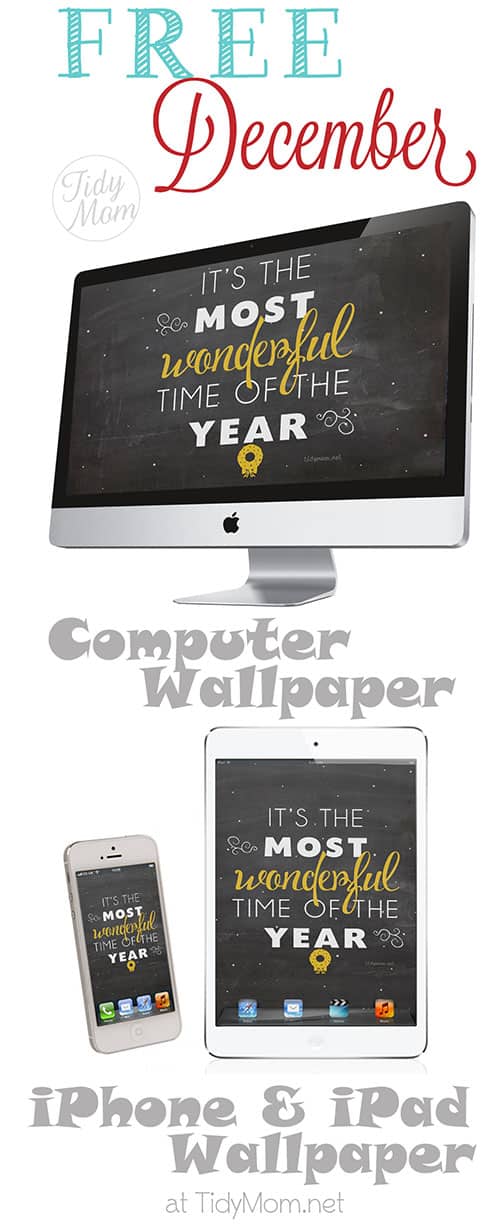 This is one of those classic Christmas songs that just puts me in the mood to snuggle up by the fire with the whole family in our pajamas, sipping hot chocolate.   Jingle…..like your last name is Kringle!  
It's hard to tell on the small versions I have here, but when you download the background to your devices, you can see that I made the world "wonderful" look like gold glitter…..staying true to my holiday theme this year!
 I've made these wallpapers in 2 sizes that should fit most computer monitors, as well as a size for the iphone* and ipad. {click to continue}