Any time we have family over or a party, we always focus on the food. I don't usually do anything special for drinks.  So last month when we had Allison's graduation party (will share all details soon) we decided an Italian Soda Bar would be fun!
I thought the little kids and graduates would enjoy the fruity alternative to the traditional party beverages, but as it turned out, it was an instant hit with young and old! If you are looking for a fun way to serve drinks for your next party or get-together, try having an Italian Soda Bar. It's so easy to create this big impact idea!
HOW TO |
 For a complete Italian Soda Bar you will need:
ice cubes
a variety of flavored syrups (we used Torani) *fruity flavors are best
carbonated water (club soda, sparkling water)
whip cream
24 ounce cups
fun straws
pumps or shot glasses
The fun part……it's all self serve!!  Set up a spot with all your supplies (our cooler of ice is out of the shot) and post directions so they know how to make their own Italian Soda and you're all set!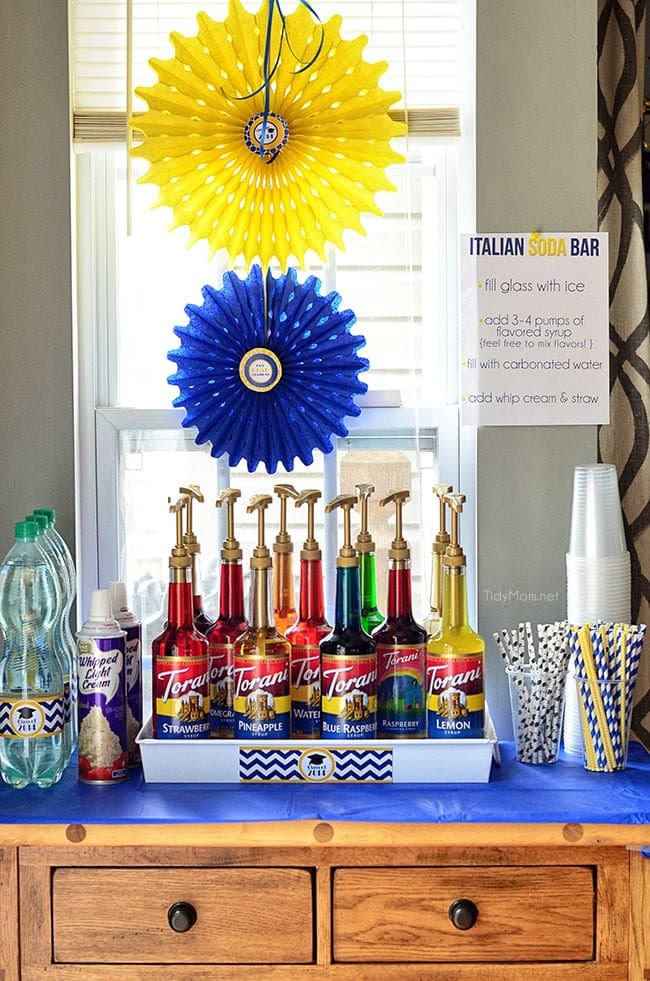 The recipe for Italian Soda is really easy {click to continue}