This flavorful chicken salad comes together quickly and easily…..it's guaranteed to be a hit with the entire family!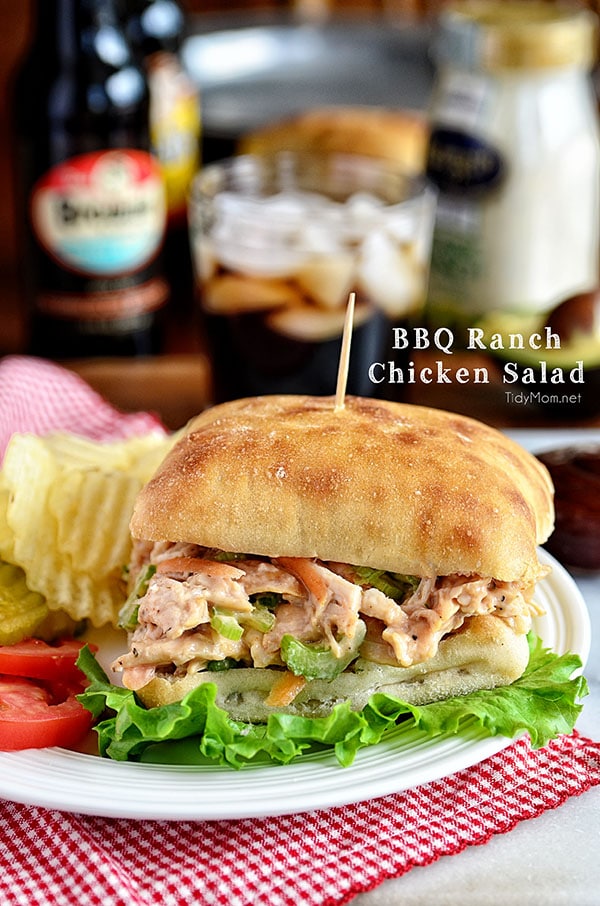 Wow what a busy few weeks it's been around our house.  Our youngest has danced thru prom, toured San Francisco, geared up for senior finals, accepted awards from the National Honor Society and we couldn't be more proud as we reach graduation in a few short weeks.
I've been going thru pictures for her senior ad in the yearbook and I'm hoping to put together a slideshow for her graduation party.  
I remember her pre-school graduation like it was yesterday.  Allison, for some reason, was rather annoyed with the whole idea of a graduation ceremony lol…..and if you know her at all, she doesn't keep it a secret if she isn't happy about something.  She really loved pre-school and her teacher Ms. Bobbie, so I think she was upset that this graduation meant the end of something she loved. {click to continue}