Ideas to add a little sunshine to your summer.  20 Creative Bloggers share some of their favorite things for summer under $50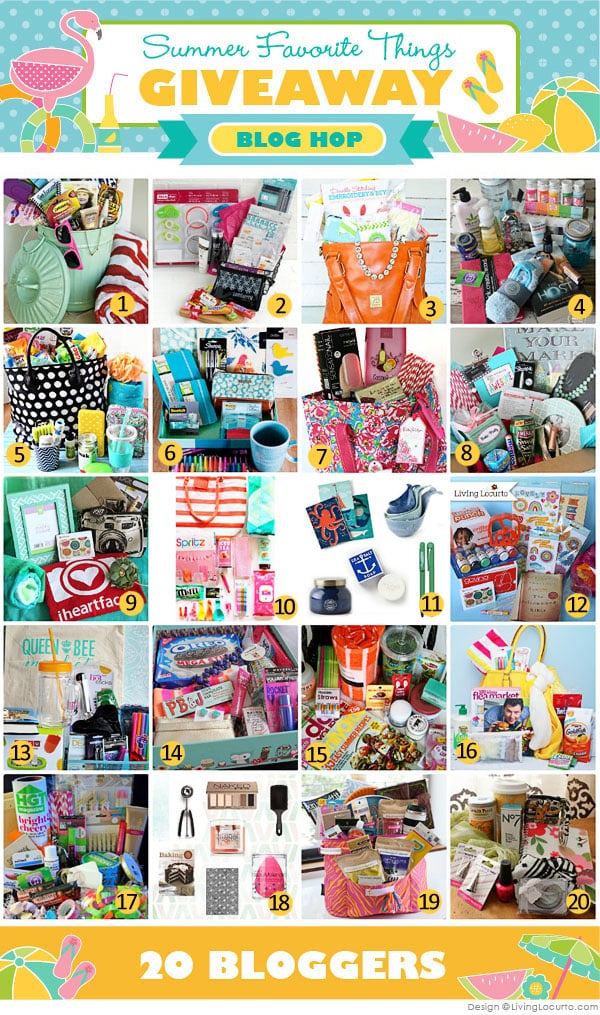 It's slowly beginning to look a lot like summer and I don't know about you but I could not be more excited! Time for flip flops, BBQ's, warm sunshine, and driving with the windows down, music blaring kind of days… bring it on!
You may remember the Holiday Favorite Things Under $25 from 25 Bloggers Giveaway and Blog Hop from last year…….well, it was so much fun a bunch of us thought, why not do it again, for the summer!!
20 creative bloggers have gathered together to share THEIR favorite summer things under $50 AND we are each giving away the basket of our own Favorite Things!! How fun is that?!
Below, you will see I did a little shopping for YOU!  I gathered up some things that I love and make summer more bright and fun in my life.  At the very end of this post, you can enter to win my gift basket of summer goodies! (value approx $125)
 To view closer details and enter to win the other baskets, simply HOP on over to the links below, where you can also enter to win the giveaway on their sites. {click to continue}