Today I turned 49 years old.  
That's kind of tough and shocking to say out loud……and to type it and SEE it, even harder.  I have never been someone who was very concerned about my age. In fact I frequently forget how old I am and have to quickly do the math. But now, I have 364 days…….until………..the big FIVE-O!  
Turning 40 didn't really bother me, my forties have been fantastic.  I've learned to not be afraid to have my own opinions, laugh at myself and life more often and not worry about what other's think as much.  The downfall?  I don't always recognize the face I see in the mirror.  In my head, I still feel much younger than what I see looking back at me.   I'm pretty sure having two beautiful daughters who have become strong, and incredibly funny women as my two very best friends, play a big part in keeping me feeling young.
Since 50 is the new 30……..I figure, I'm celebrating 29 again right?!  and I plan to celebrate all year long!
A few weeks ago the wonderful people at Marble Slab Creamery invited me to Direct Your Delicious™ by coming in and trying their new unlimited mix-ins,……..um, YES! I love that their gourmet flavors of ice cream are hand-crafted right in each store.  It's just like homemade ice cream, without the work or waiting!  —plus, what better way to celebrate another year young than going out for ice cream!    
We've all been stuck in this polar vortex this winter, so the first day it hit the 40′s and felt like spring, seemed like the perfect time for an outing that involved ice cream!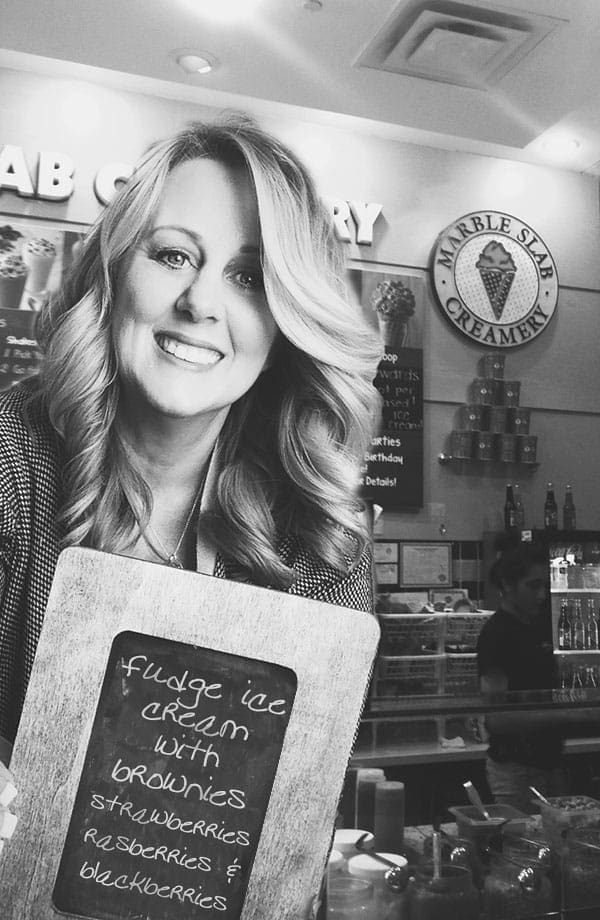 The days of weighing your ice cream are over!  Unlimited mix-ins was like a birthday present all in itself!  You can now have as many  ingredients mixed into your ice cream as you'd like at no extra cost.  I decided I wasn't going to hold back!!  I had fudge ice cream with brownies, strawberries and blackberries and  raspberries.  {click to continue}