10 minute Idea! Quick Front Porch Update 
It's that time of the month again!! Where I bring you another 10 Minute Idea!  This series is based on the idea that sometimes ten minutes is all we have but that doesn't mean we can't use that time to come up with beautiful and useful ideas.  Each month, a fabulous team of creative bloggers will be sharing ideas with you, so make sure you scroll all the way through to find the other projects.
This month we are focusing on a quick and easy decorating projects and I am sharing my ideas for a quick front porch update.  Sometimes all you need is a few  little tweaks to make your home feel more inviting.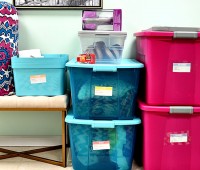 posted July 28, 2015