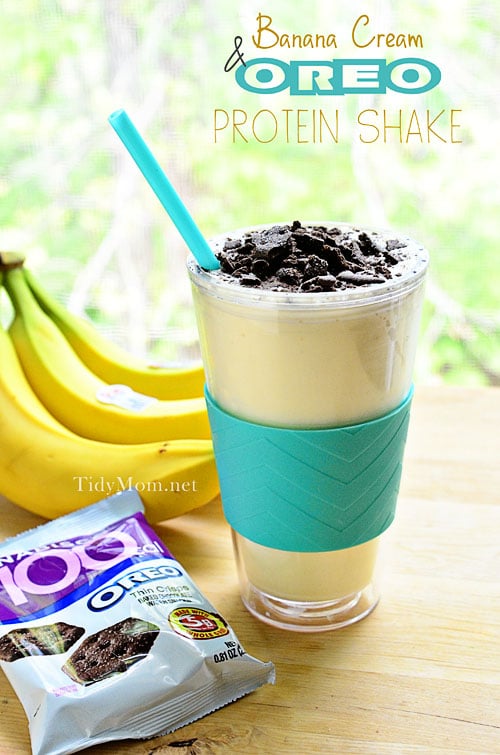 With all the packing we've been doing for our move, I've been super busy and not a lot of time to stop and eat right. 
The other day I ran into GNC to pick up some protein powder so I could make some shakes to enjoy for breakfast or lunch while I'm busy.
The nice girl in the store and I started chatting about how you could make the protein shakes low cal and low fat but taste like a delicious treat.  All while packing a high protein punch to help keep me going and satisfied.
She suggested I use a low cal protein powder, that has only 100 calories per scoop, so I picked up this GNC Total Lean™ Lean Shake™ 25 that offers high quality protein, fiber, vitamins, minerals, and fat.  It comes in these 2 ounce packets for about $2 each.  I can get 2 shakes out of a packet and was able to try them out with out paying $32 for a larger container.
The protein powder comes in several flavors, but she said if I got the french vanilla  I could add a few tablespoons of sugar free pudding mix to my shake for other flavors.  Suddenly the combination possibilities started popping in of my head faster than I could run over to the grocery store and buy the ingredients!