With the induction of entry level digital slr cameras, blogging and advancements in camera phones, more people than ever are taking pictures. Lifestyle photography has exploded with many of us trying to capture our "everyday story".
Some people, like Rebecca Cooper of the blog Simple As That, really know how to find the beauty in the ordinary.  That's why I was so excited when I heard that Rebecca is teaching a photography workshop at Big Picture Classes this Fall and registration is now open! Learn about what you can expect in the Capture Life Workshop and scroll down to the bottom of this post for a chance to win a free spot in the class!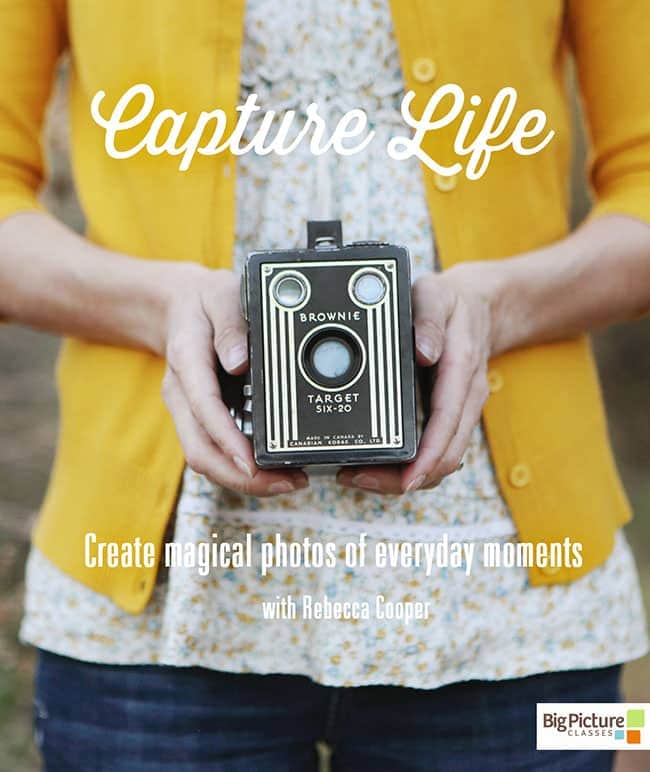 In the Capture Life workshop,  you'll learn to add a touch of magic to your everyday moments, and really bring your photographs to life. In this 12-week workshop Rebecca will help you tell stories with the pictures you take of your everyday life and improve your technical photography skills along the way.
Each week there will be detailed handouts which include beginner to advanced photo tips, a quick video tutorial, free printables and access to the classroom message boards and photo gallery where Rebecca will be available to answer questions and comment on images. {click to continue}