Homemade Pumpkin Butter
I'm Lovin' It {linky party}
No doubt, every October my life is taken over by pumpkin.  Between the grinning jack O'lanterns lining the porch, the pie pumpkins at the farmers market and cans of pumpkin in my pantry, the orange squash is a symbol that fall is here!  My favorite time of year!
There are so many great pumpkin recipes out there, it's such a versatile ingredient!  From pumpkin pies and milk shakes to pumpkin pasta and chili.  No doubt you can cook with pumpkin as many ways as you decorate with pumpkins!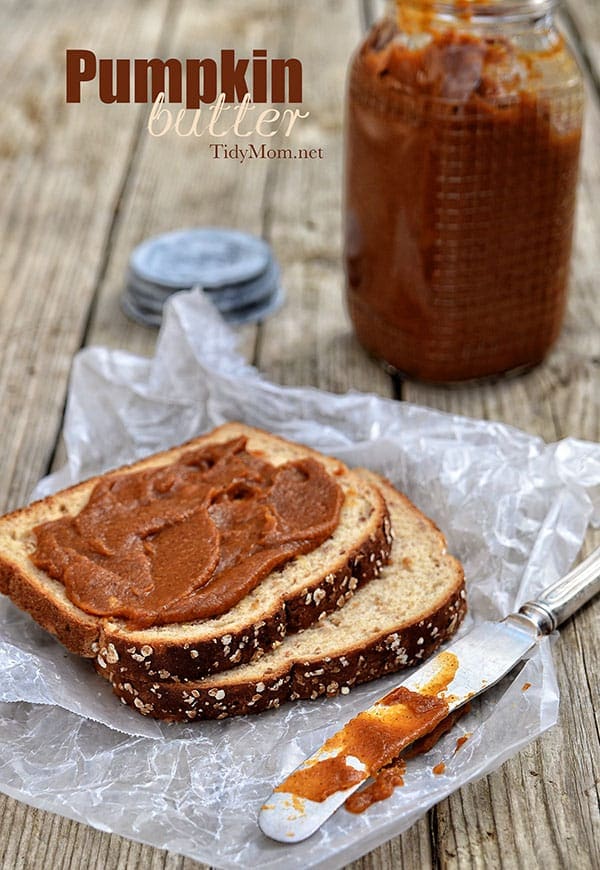 One fall several years ago I was gifted a jar of the most delicious homemade pumpkin butter.  I'm pretty certain I polished off that jar all by myself in a matter of a few short days.  A few years later I was surprised to find out how ridiculously easy it is to make my own pumpkin butter.  Now, I make at least one batch each fall.
Of course pumpkin butter is delicious on a big thick crunchy piece of toast, english muffins, or homestyle biscuits, but I'll let you in on a little secret……..slather a crisp buttery Ritz cracker or a graham cracker with pumpkin butter and it's like eating a little pumpkin pie!  OH is it ever so good this way!
Last night I made a batch of pumpkin butter while I cooked dinner…..that's how easy it is!  Now I need to run to the store for crackers.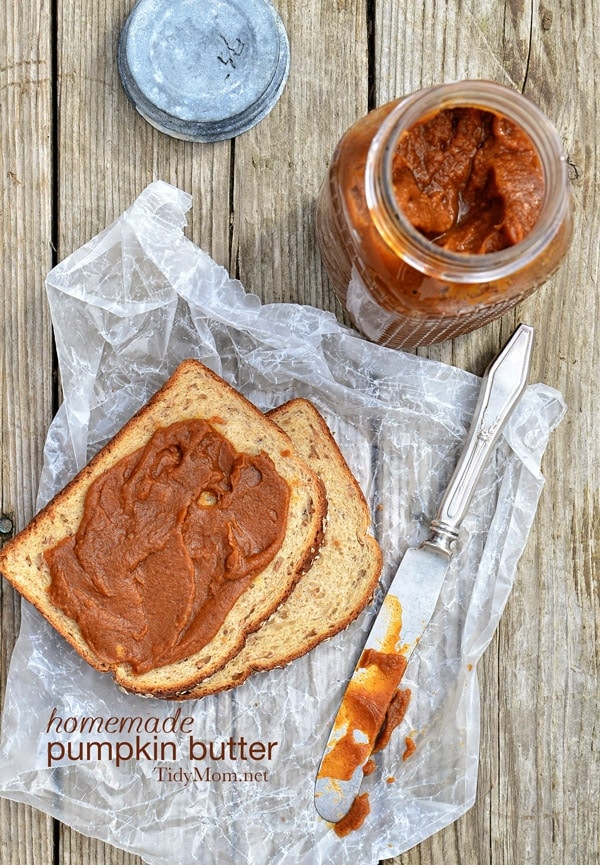 If you only make ONE pumpkin recipe this year ………..make it this Pumpkin Butter Recipe
Want more Pumpkin Recipes? You can follow my Pumpkin Recipes Pinterest Board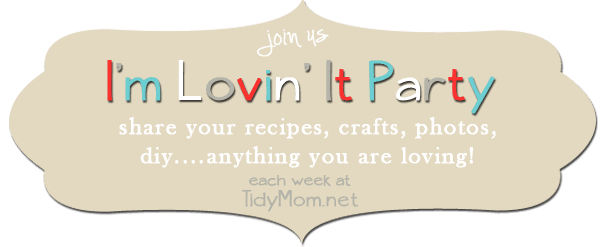 I'm Lovin'…….Pumpkin Butter

Now it's your turn! Please remember to link back to http://TidyMom.net
Let us know what you're lovin' this week!
*Don't forget to come back over the weekend for the I'm Lovin' It Wrap Up post……where I feature a few of the great links!!
What is I'm Lovin' It Fridays? get all the info, how to's trouble shoot and button here