Parmesan-Crusted Tilapia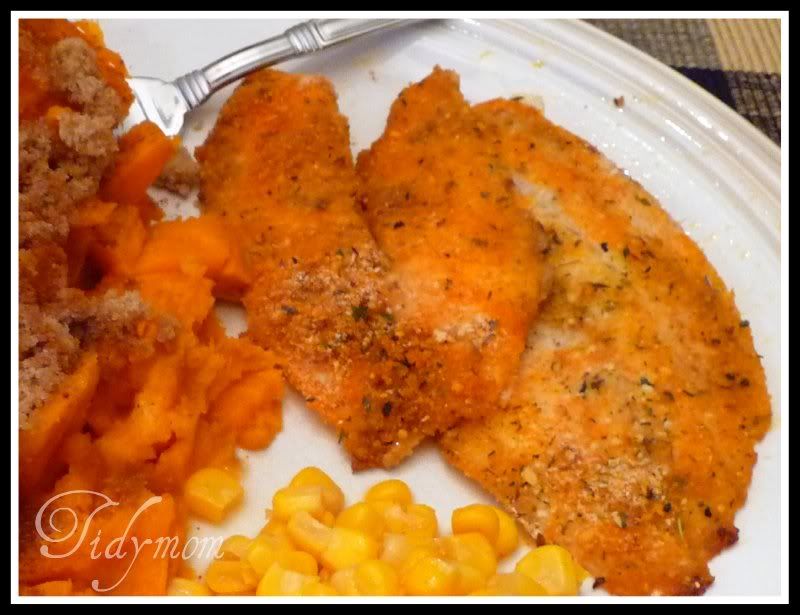 Tilapia is one of our family favorite meals.  It's SO delicious!  Even if you're not a fan of fish, I promise you will like this!  Even Allison loves this dish, she often eats more than her Dad and I when I make it for dinner.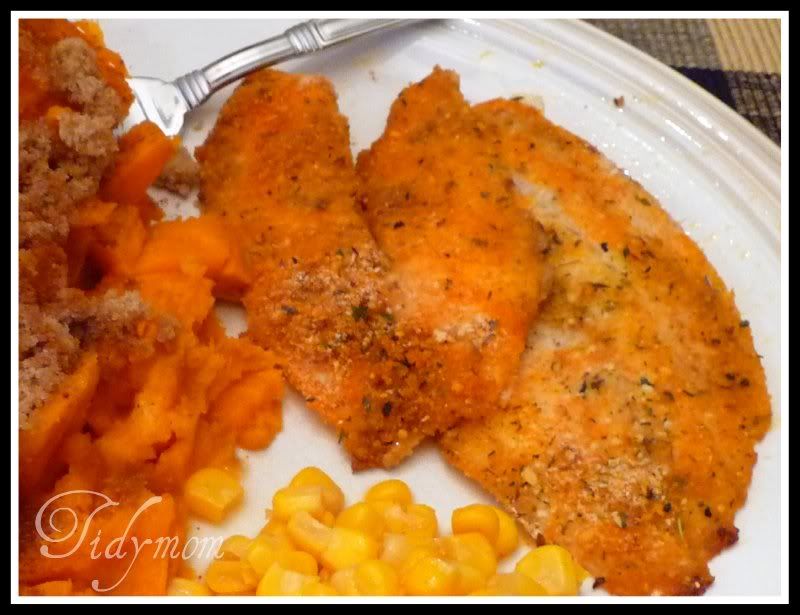 Ingredients
3/4 cup Parmesan Cheese
1/2 cup Progresso bread crumbs
2 tsp paprika
1Tbsp chopped parlsey
Extra-virgin olive oil for drizzling
Zesty Lemon Seasoning
6-8 Tilapia Fillets
Lemon Juice
Instructions
Preheat your oven to 400. In a shallow dish, combine cheese, bread crumbs, paprika and parsley.
Drizzle the fish with olive oil and dredge in the cheese mixture
Place on a foil-lined baking sheet. Season with Zesty Lemon Seasoning and sprinkle with a little Lemon Juice.
Bake until the fish is opaque in the thickest part, 10-12 minutes. Serve with a little more Lemon Juice and your favorite sides.
Notes
I served it with sweet potatoes and corn.
https://tidymom.net/parmesan-crusted-tilapia/
Copyright© 2009-2013 TidyMom.Net
ENJOY!