Chocolate Peanut Butter Pie of Your Dreams
Dessert doesn't get any better than a Chocolate Peanut Butter Pie with layers of graham cracker, peanut butter filling, and chocolate. It's a chocolate and peanut butter lover's dream come true!
Chocolate Peanut Butter Pie
If there was ever a dessert to put someone in a legitimate food coma, it would be this pie. I'm kind of going into a trance just thinking about it right now. It's only fitting that the first time this recipe came into my life it was the national day of food comas, Thanksgiving.
Just this past Thanksgiving I learned what I had been missing out on my whole life while spending the holiday in Chicago with my boyfriend's family. His mom Jane, the sweetest lady you'll ever meet, makes this peanut butter pie every year for Thanksgiving and it's always a crowd favorite, like so much blood will be drawn if it's missing from the dessert table. After trying it I totally understand why!
Thankfully, as mentioned before, she's the best and gave me the recipe, allowing me to share it with all of you!
A Triple Threat Peanut Butter Pie
This pie is kind of like that girl you love to hate in every teenage drama lifetime movie. You know, the one that looked like she walked right off a runway while managing to be the valedictorian, and the captain of the dance team. The true triple threat that everyone wanted to be.
So, what I'm trying to say is that every other pie out there is going to be jealous of this one. From the graham cracker crust to the peanut butter filling, topped off with a chocolate ganache, this chocolate peanut butter pie has it all!
All of the flavors come together for a chocolate peanut butter perfection that's irresistible!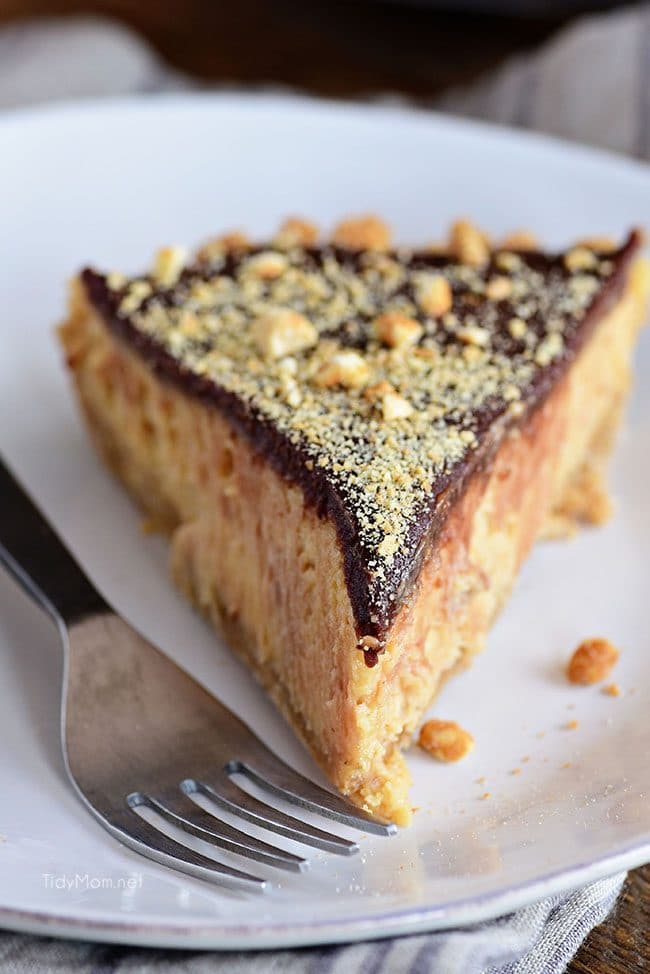 How To Be A Chocolate Peanut Butter Pie Superhero
If you want to be the hero of all future parties and family gatherings, just like Jane, you just have to follow the quick and easy steps to make this pie!
It does have 3 different layers, but don't let that make you think it's too hard because trust me it's not! You can actually even shorten the directions and prep time, and buy a store-made graham cracker crust. It makes the whole pie no-bake, taste just as good and it saves some time!
Then all you have to do is mix up the peanut butter filling, and the chocolate topping. They're both super simple and only take a few ingredients.
Once you get through the torture that is waiting for it to chill for a couple of hours, it will be ready to serve. Just don't forget to top it with whipped cream first (a rule my boyfriend's family lives by).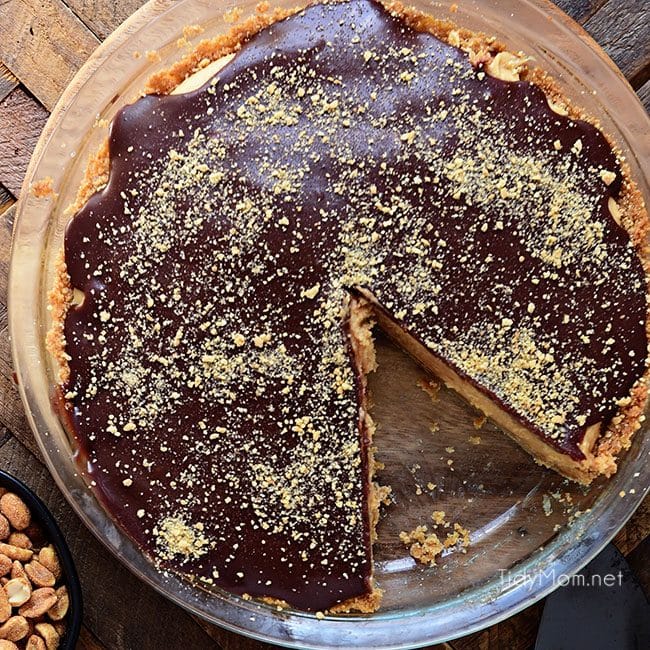 How to Save and Store Chocolate Peanut Butter Pie
I debated on whether or not this paragraph was necessary because it's so good, that most of the time it's probably going to be devoured before you even have the chance to save any. If you do manage to sneak some away for later here's what you'll do.
The cream cheese component in this chocolate peanut butter pie means it needs to be kept in the refrigerator. It will keep for about 4-6 days refrigerated, and 6-9 months frozen.
When storing in the refrigerator be sure to cover the pie with plastic wrap, or cut it up into slices and place it in an airtight container.
Like This Peanut Butter Pie Recipe? Pin It!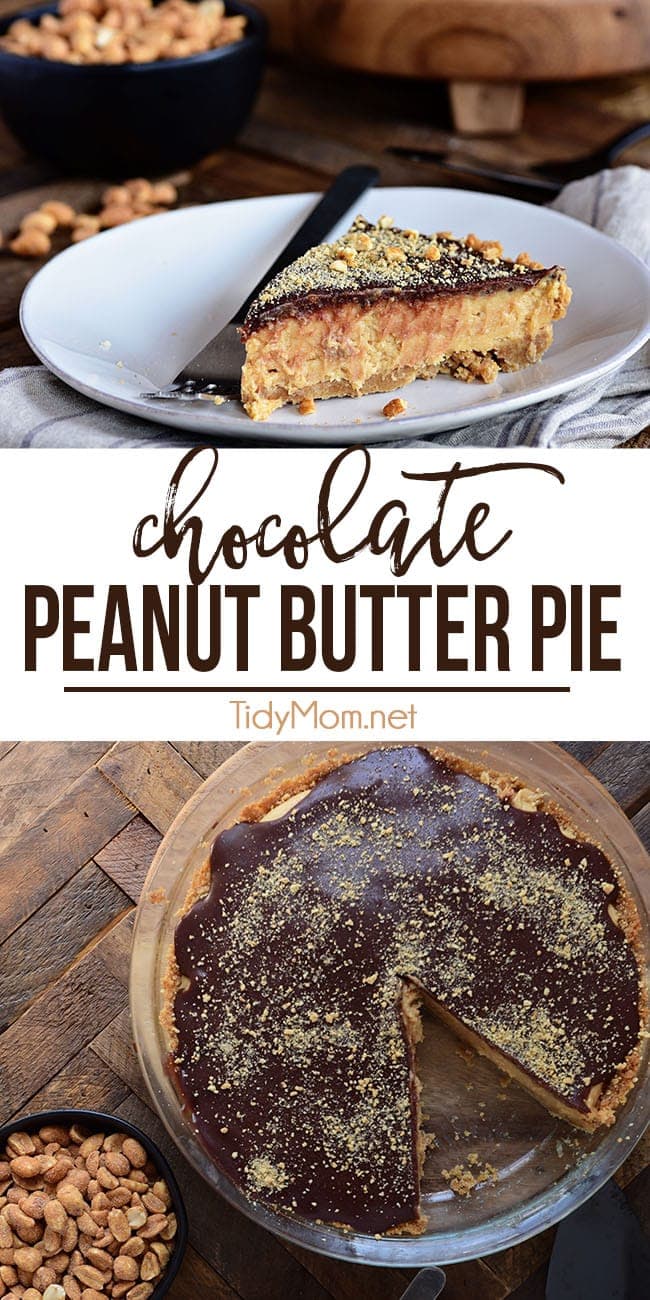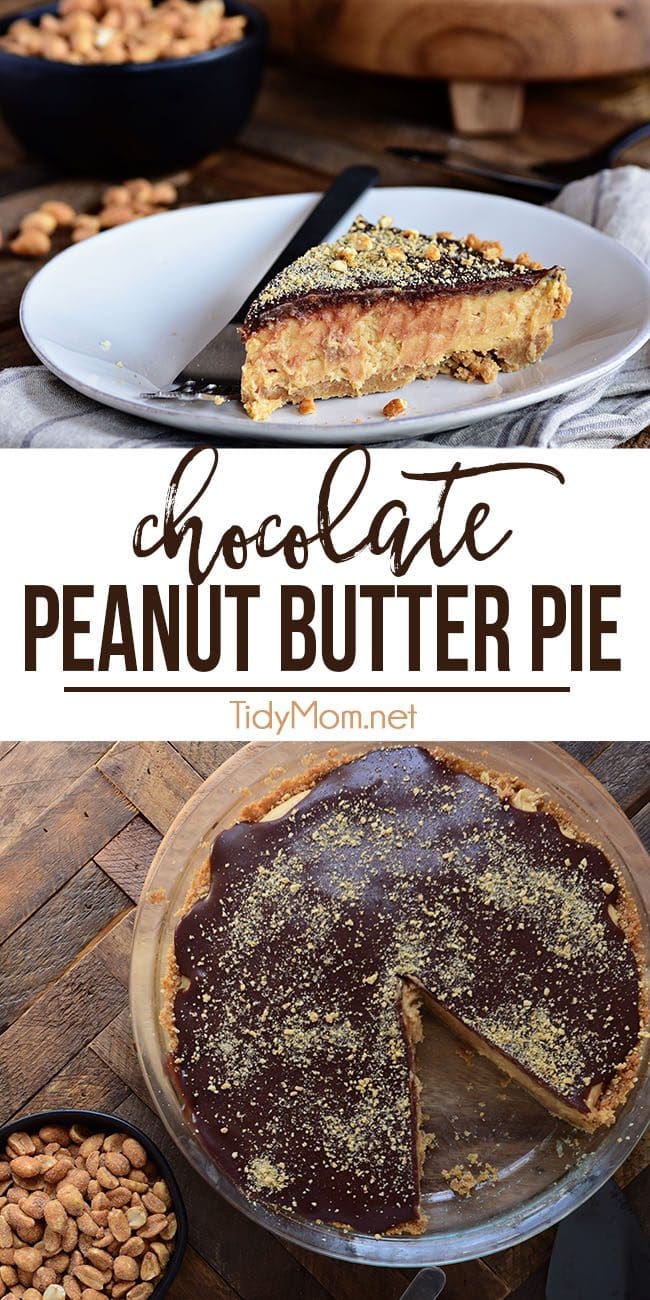 More Chocolate… More Peanut Butter… More of Everything Good
A chocolate peanut butter combo is my absolute favorite. If I could only eat one thing for the rest of my life it would probably be something chocolate peanut butter. I make sure to always be on the watch for new recipes to try, and I've found some pretty amazing ones lately. Here are a few of my favorites.
Peanut Butter Blow Out Cookies
Chocolate Peanut Butter Energy Balls
Peanut Butter Banana Bread With Chocolate Chips
Easy Peanut Butter Chocolate Fudge
Chocolate Peanut Butter Crunch Bars
You have to be craving a slice of pie by now. If not, I think you might need to see a doctor, because something must be wrong with you. Since I know you're going to start whipping up this recipe immediately, I look forward to seeing your pics and comments in a few hours once you've tried your beautiful creation.
Like This Recipe? Pin It!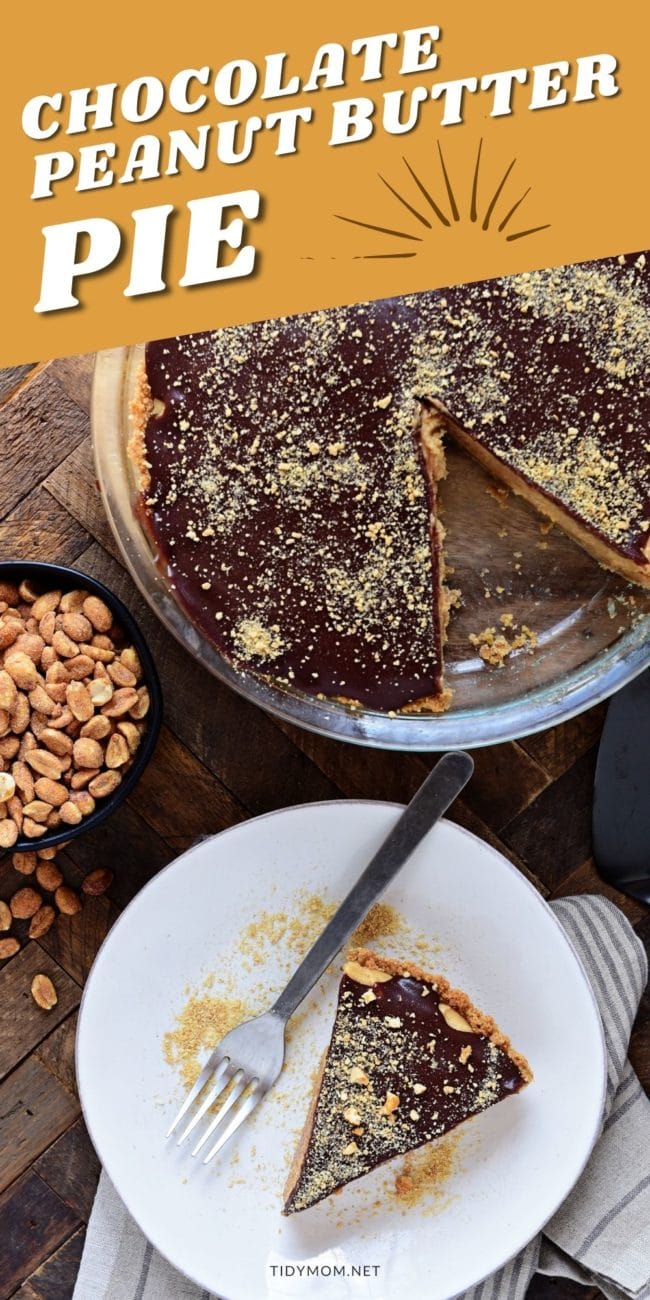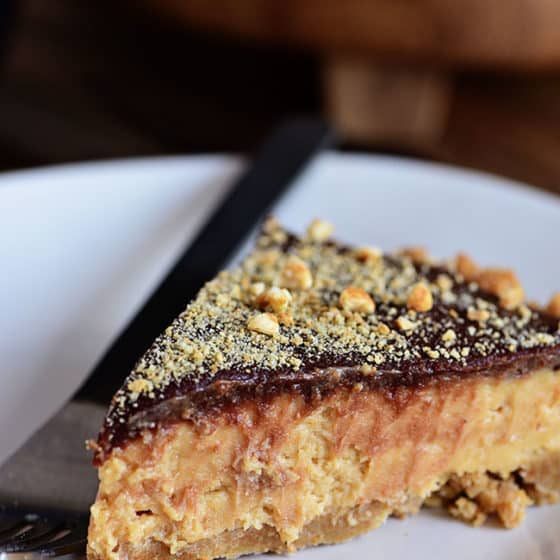 Chocolate Peanut Butter Pie
Yield: 8-10 servings
Prep Time: 25 minutes
Cook Time: 8 minutes
Total Time: 33 minutes
Dessert doesn't get any better than a Chocolate Peanut Butter Pie with layers of graham cracker, peanut butter filling, and chocolate. It's pie perfection.
Ingredients
Crust
1 1/2 cups graham cracker crumbs (about 1 1/2 sleeves of graham crackers)
1/3 cup of sugar
8 tablespoons (1 stick) unsalted butter, melted
Filling
8 ounces cream cheese, at room temperature
1 cup creamy peanut butter
1 cup sugar
3/4 cup of heavy or whipping cream
Topping
1/2 cup sugar
1/2 cup heavy or whipping cream
2 ounces unsweetened chocolate
4 tablespoons (1/2 stick) unsalted butter
Instructions
Preheat the oven to 350°F
Prepare the crust: Combine the graham cracker crumbs, sugar, and melted butter in a mixing bowl, and stir until well combined. Press the mixture into the bottom and sides of a 9-inch pie dish.
Bake crust for 8 minutes. Set aside to cool completely. (throw it in the freezer to speed up the cooling process if necessary)
Prepare the filling: With an electric mixer combine the cream cheese, peanut butter, and sugar in a large bowl until well blended. Set aside.
Whip the cream with an electric mixer until stiff peaks form, and fold it into the cream cheese mixture. Spoon the filling into the cooled crust.
Prepare the topping: Combine the sugar and cream in a small saucepan and bring to a boil. Reduce the heat and simmer, without stirring, for 6 minutes.
Remove the pan from the heat, immediately add the chocolate and butter, and stir until melted. Then stir in the vanilla.
While still warm, carefully pour the topping over the pie, and refrigerate, uncovered, for at least 4 hours.
Notes
Instead of making a graham cracker crust, you can also buy a premade crust and skip directions 1-3
Make sure the cream cheese is completely softened, my best tip is to set it on the counter, or outside for several hours as opposed to softening in the microwave. It's what gives me the best results.
Don't skip the chill time, or the filling and topping will be too soft, and you'll be unable to cut smooth pieces.
Dust with some extra graham cracker crumbs for an extra crunch on top.
Nutrition Information:
Yield: 10
Serving Size: 1
Amount Per Serving:
Calories: 707
Total Fat: 52g
Saturated Fat: 26g
Trans Fat: 0g
Unsaturated Fat: 21g
Cholesterol: 100mg
Sodium: 265mg
Carbohydrates: 56g
Fiber: 3g
Sugar: 43g
Protein: 10g
Nutrition information is estimated based on the ingredients and cooking instructions as described in each recipe and is intended to be used for informational purposes only. Please note that nutrition details may vary based on methods of preparation, origin, and freshness of ingredients used and are just estimates. We encourage, especially if these numbers are important to you, to calculate these on your own for most accurate results.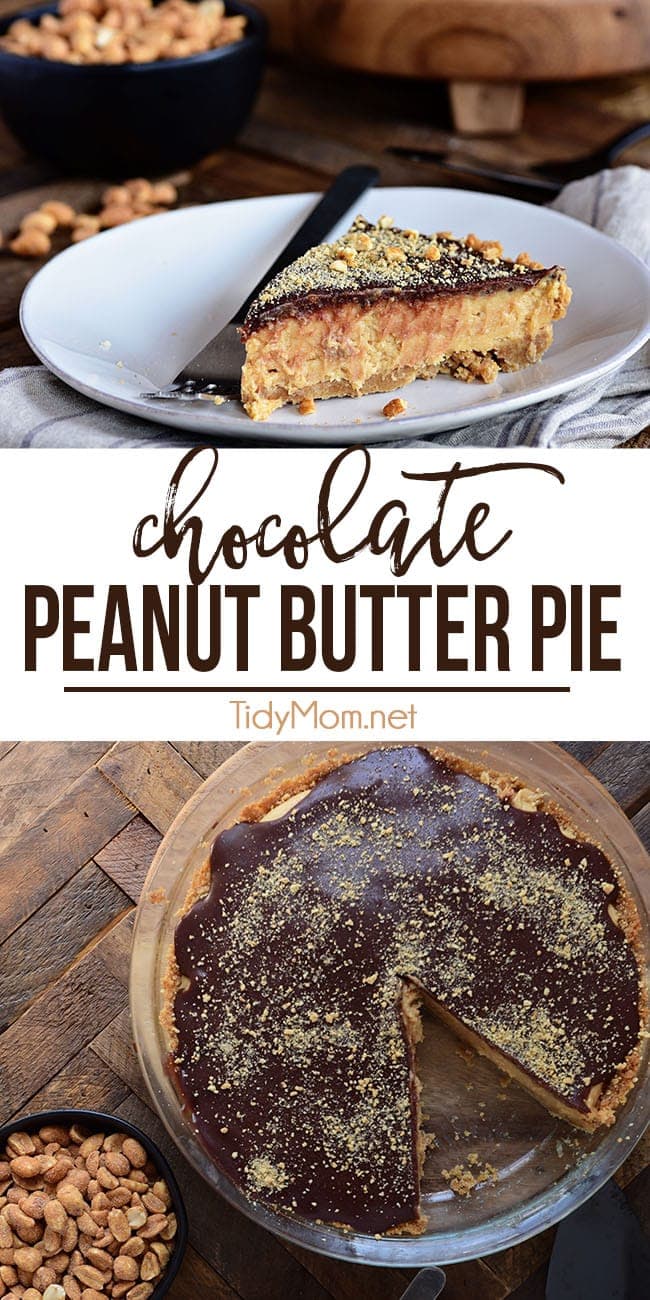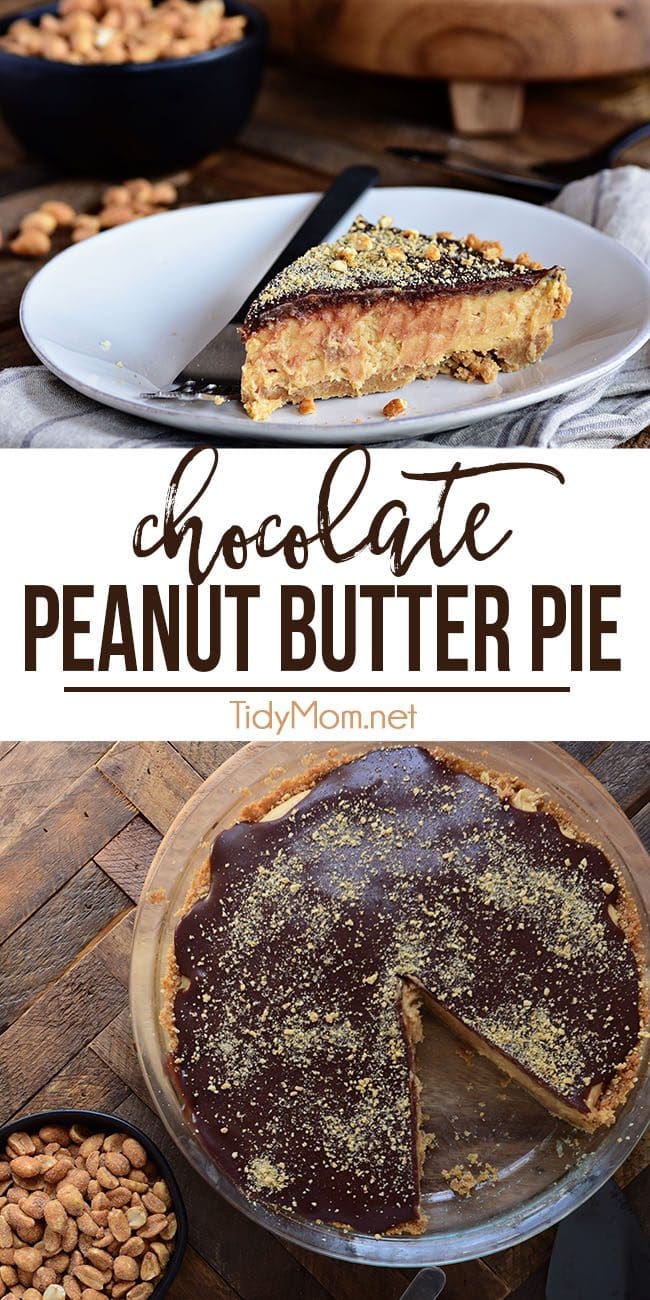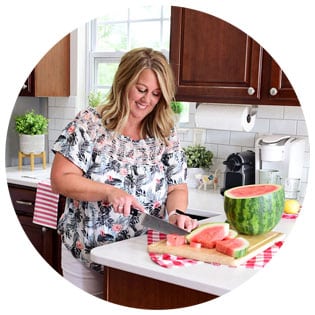 Hi there, I'm Cheryl!
As a wife, mom, and caffeine enthusiast, my journey has taken me from bustling mornings with my family to sharing delicious recipes, home care tips, and heartfelt decorating insights with wonderful readers like you. My love for baking, photography, and tidiness shines through every post I craft. Dive into my world and discover the art of homemaking, one tidy moment at a time. Read more...
Tidymom is a participant in the amazon services llc associates program, an affiliate advertising program designed to provide a means for sites to earn advertising fees by advertising and linking to Amazon.com.
Please respect my work, recipes and photographs. If you do use a recipe in your own writing, please give proper credit and link back to the original post.