Russian Tea Cakes Holiday Cookie Recipe
I'm Lovin' It {linky party}
We always called this melt in your mouth cookie Russian Tea Cakes, but this classic cookie is also known as Wedding Cakes, Pecan Balls, Russian Tea Cakes, Snowballs, Pecan Sandies, Swedish Tea Cakes and many more!

One of my favorite cookies since childhood is a cookie with many names.
They are light, delicate shortbread with pecans all rolled into powdered sugar for extra sweetness!
We always called them Russian Tea Cakes, but they are also known as Wedding Cakes, Pecan Balls, Russian Tea Cakes, Snowballs, Pecan Sandies, Swedish Tea Cakes and many more!
Whatever you call them, they are a MUST on any holiday cookie table!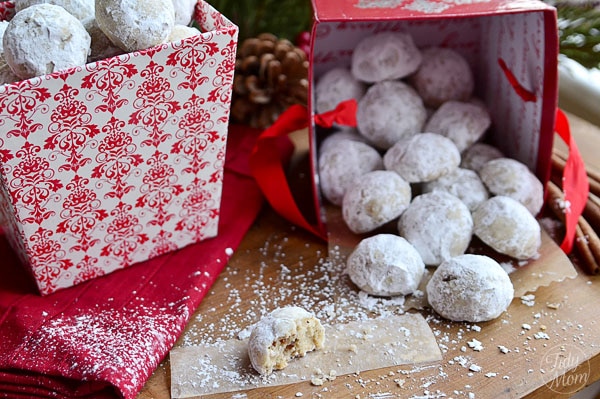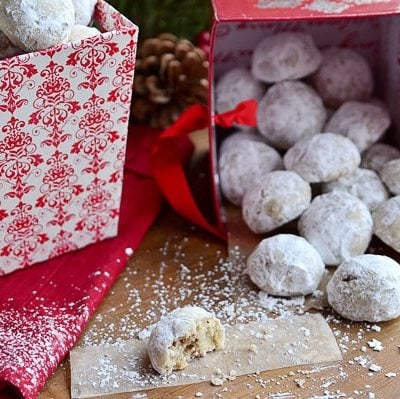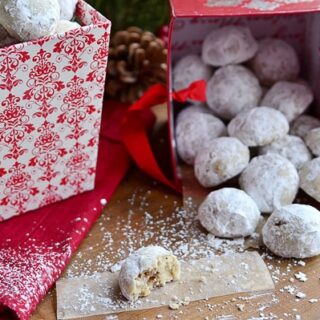 Russian Tea Cakes
This is the Russian Teacake recipe my mom always made when I was growing up! This classic recipe is a family favorite, whether you call them pecan sandies, snowballs, Russian teacakes or wedding cookies!
Ingredients
1 cup butter, softened
1/3 cup granulated sugar
 2 teaspoons water
 2 cups all-purpose flour
 1 cup chopped pecans
 1/2 cup powdered sugar
Instructions
Pre-heat oven to 325°
In large mixing bowl, beat butter for 30 seconds, add granulated sugar and beat until fluffy. Add vanilla and water, beat well.
Stir in flour and pecans.
Shape into 1-inch balls.
Place on ungreased cookie sheet, and bake for 20 minutes.
Immediately remove from cookie sheet; roll in powdered sugar.
Cool completely on wire rack.
Gently roll cookies in powdered sugar again.
Notes
Best with real butter, do not substitute with margarine.
Measure flour by spooning it into the measuring cup and leveling it off with a knife. Do NOT use the measuring cup to scoop the flour. That common method will pack the flour into the cup and you'll end up with too much flour,
LIKE THIS RUSSIAN TEA CAKES RECIPE? PIN IT!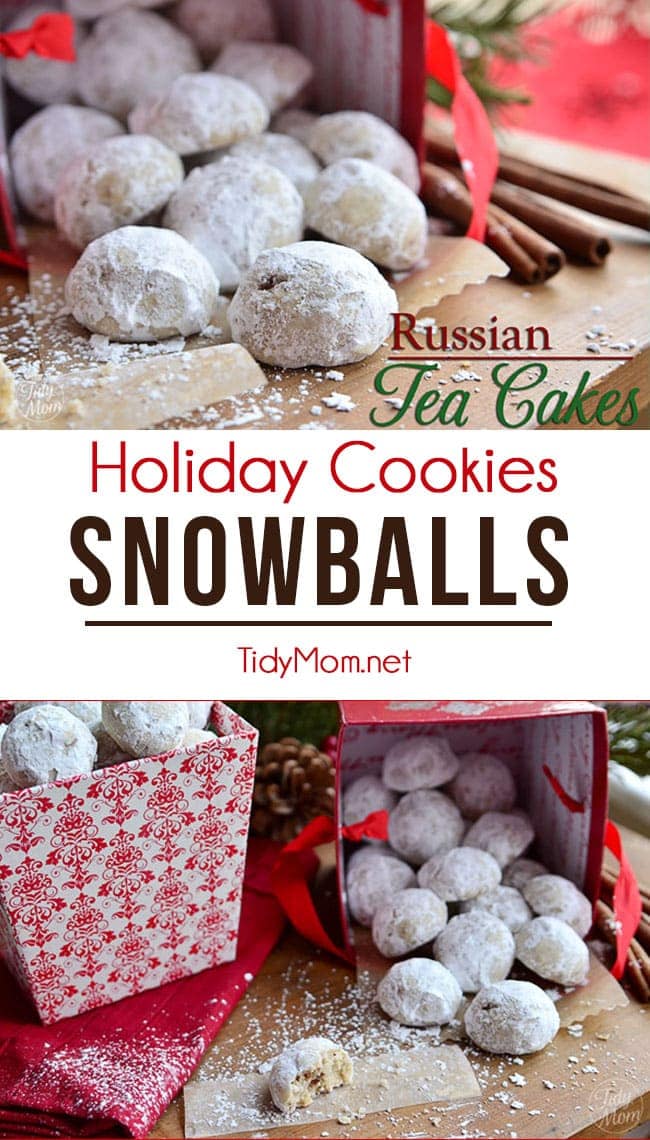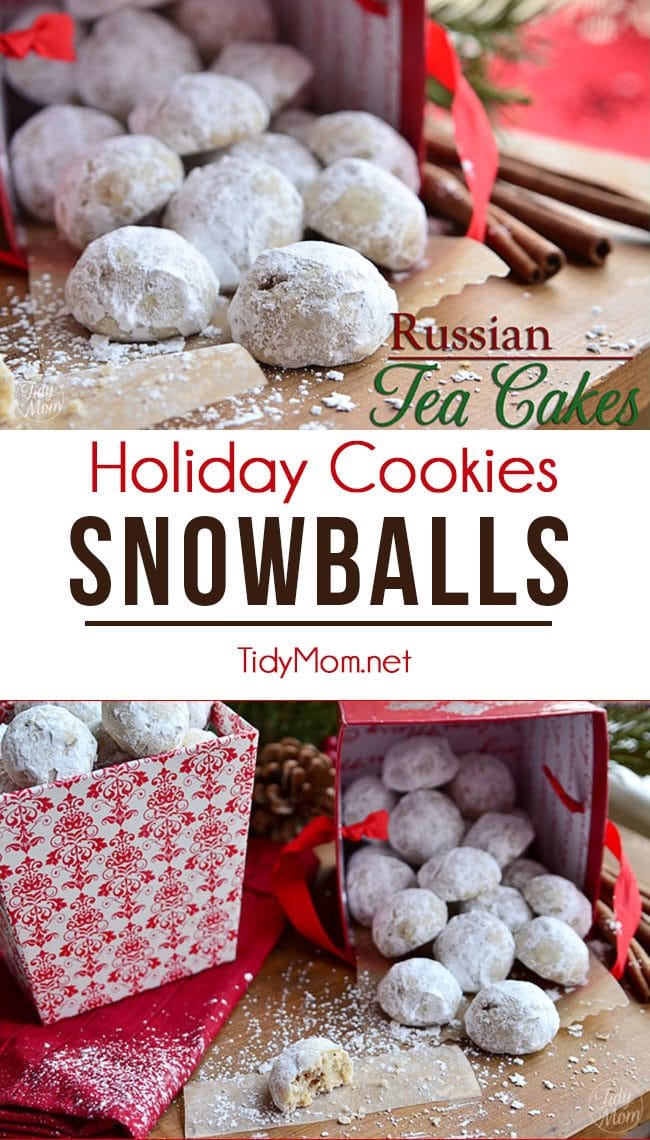 More holiday cookies to enjoy!
What's your favorite cookie?
Thank you for sharing so many wonderful projects, recipes and crafts again last week! You can link up thru Sunday evening or come back next week and link up for another
I'm Lovin' It
, who knows maybe next week I will be featuring you!
Let's get this party started!!  It's time to link up all your great ideas to "I'm Lovin' It Party"  (remember, each week I will share some of my favorites who link up!)

I'm Lovin'…….Russian Tea Cakes
Now it's your turn!
Let us know what you're lovin' this week!
What is I'm Lovin' It? get all the info here *All photos submitted to the I'm Lovin It linky party, grant the rights to display their photo on this website and other sites I write for.  Proper credit will always be given.  TidyMom is not responsible for stolen images or the mis-use by others who have found your image through TidyMom.net.