Creamy Celery Soup Recipe
Belly warming Creamy Celery Soup recipe from Gina of Kleinworth & Co for TidyMom.net
Hello there all my TidyMom friends! It's Gina from Kleinworth & Co. I'm so thrilled to be here again. The last time I was here I shared my favorite summertime Blueberry Cobbler Bars. I enjoy making goodies like those, especially in those warm months. But now that it's so cold outside & winter has really set in, I'm ready for some warm & hearty goodness. I'm sure you are ready too. So I thought I would share my favorite dairy free recipe for Creamy Celery Soup.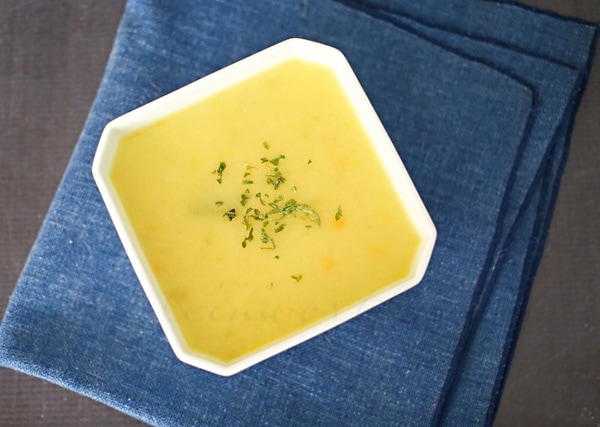 I absolutely love this recipe because not only can I make it for enjoying with a side of Cheddar & Chive Beer Bread, but it freezes well for use in casseroles or other dishes too. I'm all about versatile recipes. I love making recipes in large batches so I have enough left over to use in other recipes later on. It takes the same amount of time to make a double batch of this as it does to make this version. So why not make a little more & have something on hand for another night when I'm short on time?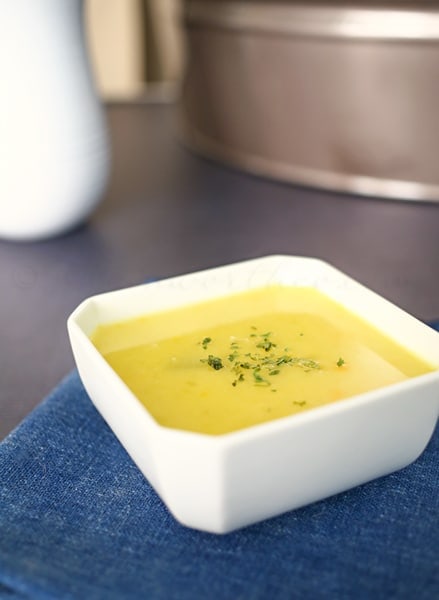 RELATED:  Creamy Chicken and Wild Rice Soup
You can reasonably create this up in about 30-35 minutes. So if you are looking for a quick week night meal- this is the one for you. We are usually tight on time after getting home late from the gym & swimming. I'm rarely in the mood for cooking something time consuming – so soups like this are my "go-to" meal.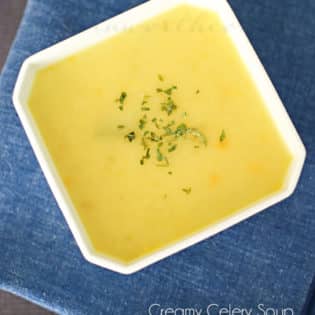 Creamy Celery Soup
Ingredients:
1-2 tablespoons olive oil 2 tbsp minced onions 2 orange sweet peppers - chopped 2 tbsp minced garlic 1-1/2 lbs fresh celery, chopped 1 qt chicken or vegetable stock 1 large russet potato - peeled & chopped 2 tbsp Wondra flour sprinkle of fresh parsley for garnish granulated garlic, salt & Pepper, to taste
Directions:
Add chopped celery, peppers, potato, minced onions, minced garlic & olive oil to large stock pot Saute until ingredients become slightly soft Add stock & increase heat & bring to a boil Cover and lower the heat- simmer for about 20 minutes or until the ingredients are soft Remove from heat Purée using immersion blender until the soup reaches the desired consistency Add wondra & granulated garlic, salt & pepper Return to heat & bring just to a boil so that the soup will thicken a bit more Remove from heat - it's now ready to serve
Making this recipe? Share it with us on Instagram using the hashtag #TidyMom so we can see what you're creating in the kitchen!
Want more great recipes like this? Follow my TidyMom Easy Recipes Pinterest Board
On these cold winter days it's so nice to sit down to something warm & hearty. It's packed full of veggies, creamy while still being dairy free & the kids LOVE it. I really couldn't ask for anything more.
Here are a few more of our favorite dinner recipes.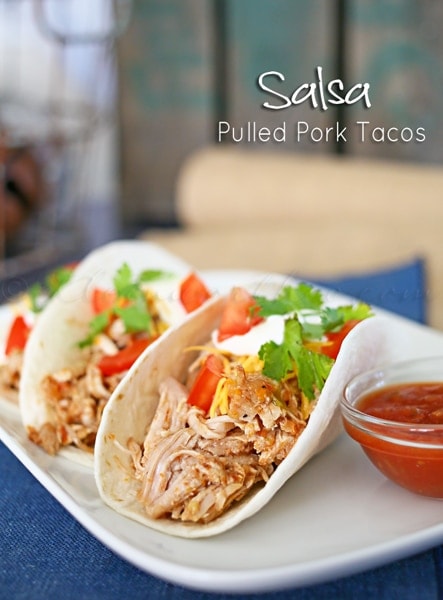 Thank you so much Cheryl for sharing your space with me today!
Thank you Tidy Mom friends for visiting with me – I love getting to know you better!
You can connect with Gina via Blog, Twitter, Google+, Instagram & Pinterest