Cranberry Pecan Muffins-Great Bake Sale Idea
Tasty Cranberry Pecan Muffins are quick and easy with a perfect blend of tangy cranberries, crunchy pecans, and citrus zing! A family favorite for breakfast on the go and a bake sale contender!
Fresh Cranberry Pecan Muffins with hints of citrus are a holiday breakfast staple! Let's not forget Cinnamon Roll Baked Oatmeal or Cinnamon Roll Blueberry Casserole. Speaking of casseroles, nothing says time saver like Breakfast Casserole w/Sausage Egg & Cheese, perfect when accompanied with bakery-style cranberry muffins!
Be sure to sign up for my email… to get new recipes and ideas in your inbox!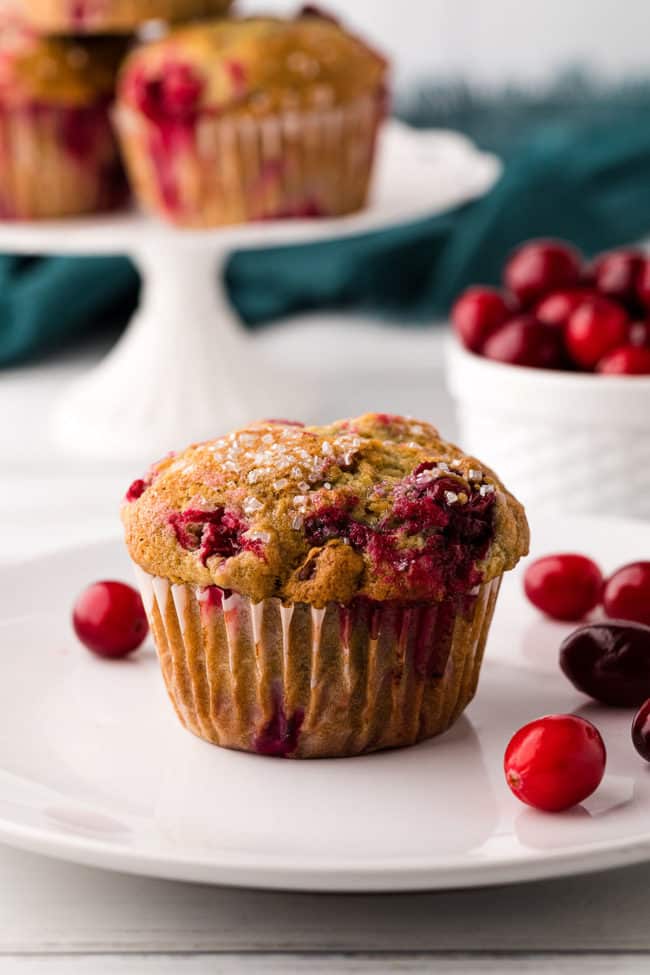 Why You'll Love This Bakery-Style Cranberry Muffin Recipe
Treat the fam to the aroma of freshly baked cranberry muffins with toasty pecans, a note of citrus wafting in the air, and brewed coffee. No slug-a-beds today!
A moist, sweet-tart flavor sensation
Time-saving make-ahead batter is best
Beautiful bakery-style muffin tops
A great addition to brunch buffets
Perfect for sharing and gift giving
Bake sale favorites with high turnover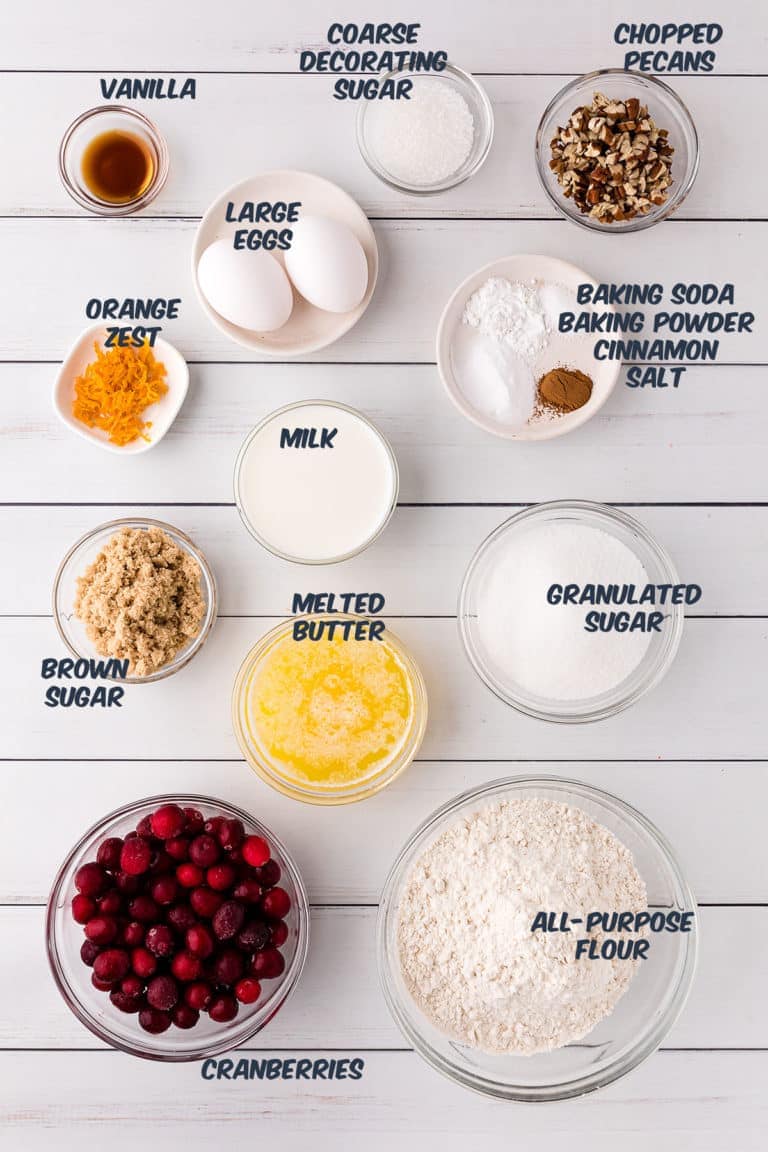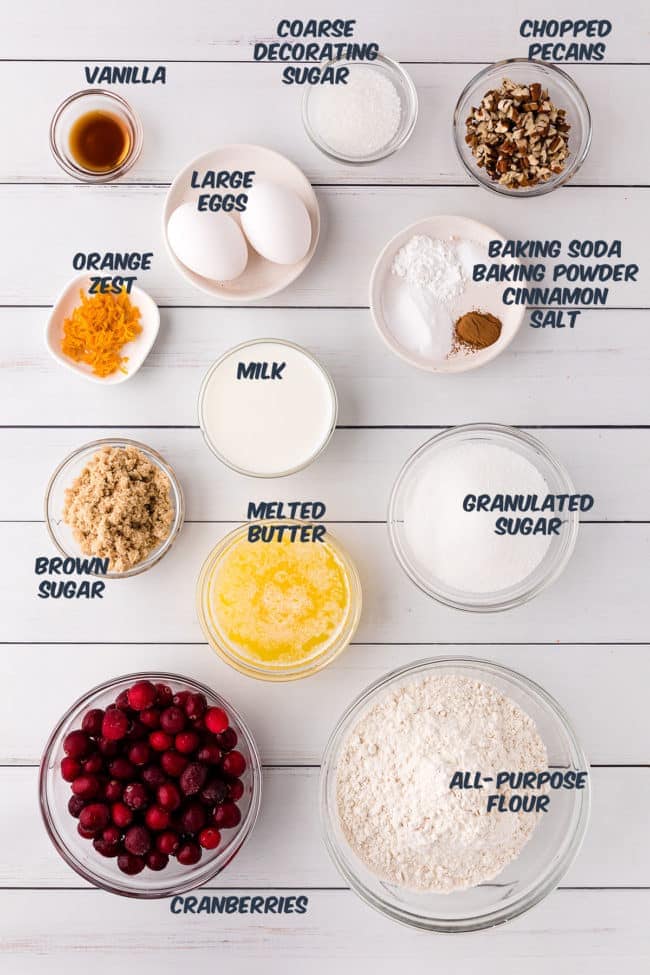 Ingredients For Bakery Style Cranberry Muffins
You'll really enjoy knowing that making this cranberry muffin recipe ahead of time is the best way to get beautiful high-domed muffins! Super simple pantry staples and frozen or fresh, in-season cranberries wow with crunchy pecans and orange zest! I'm ready, are you?
For specific amounts, please refer to the printable recipe card at the bottom of the post.
Dry Ingredients: All-Purpose Flour,* White Granulated Sugar, Packed Brown Sugar, Baking Powder, Baking Soda, Salt, and Ground Cinnamon.
Wet Ingredients: Milk, Cooled Melted Butter, Room Temperature Eggs, Vanilla Extract, and Orange Zest.
Folded Ingredients: Fresh or Frozen Cranberries and Chopped Pecans.
Muffin Top Garnish (Optional): Coarse Decorating Sugar and Whole Cranberries.
Baking Tip:
When scooping flour with a measuring cup, it compacts (there's too much), and you get dry and crumby muffins. Always fluff the flour with a fork, spoon it into a measuring cup, and use the back of a knife to level it off.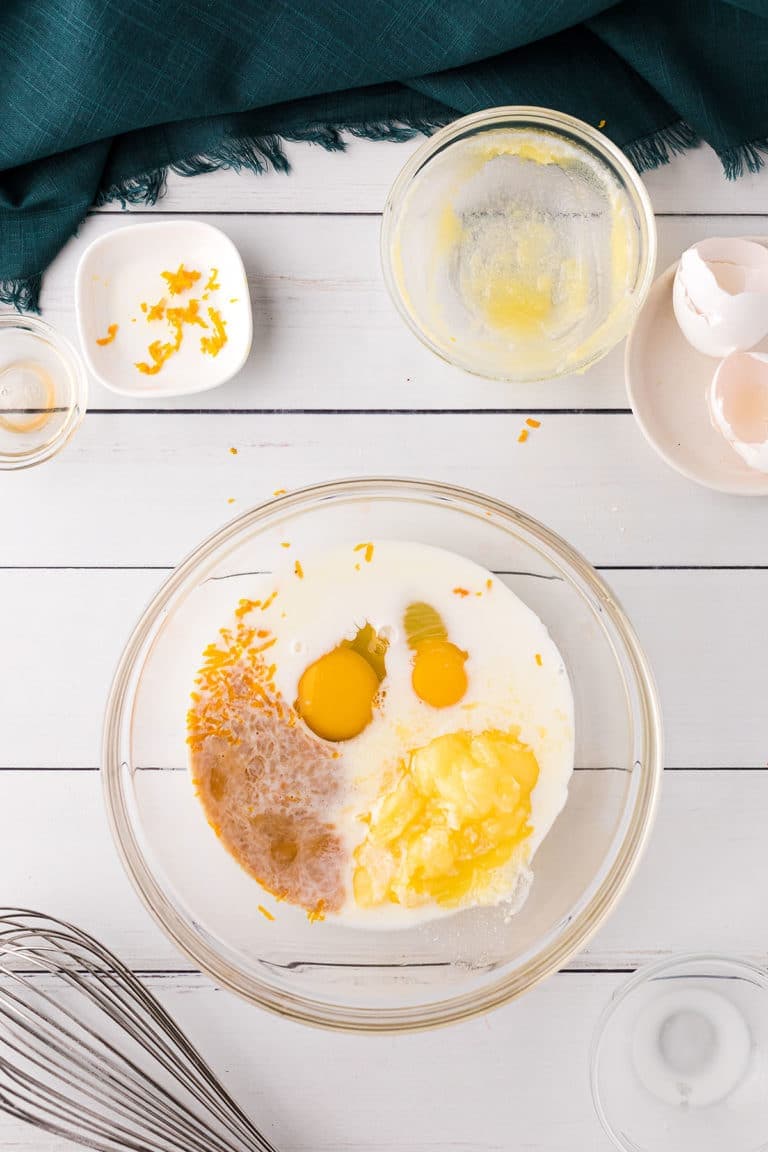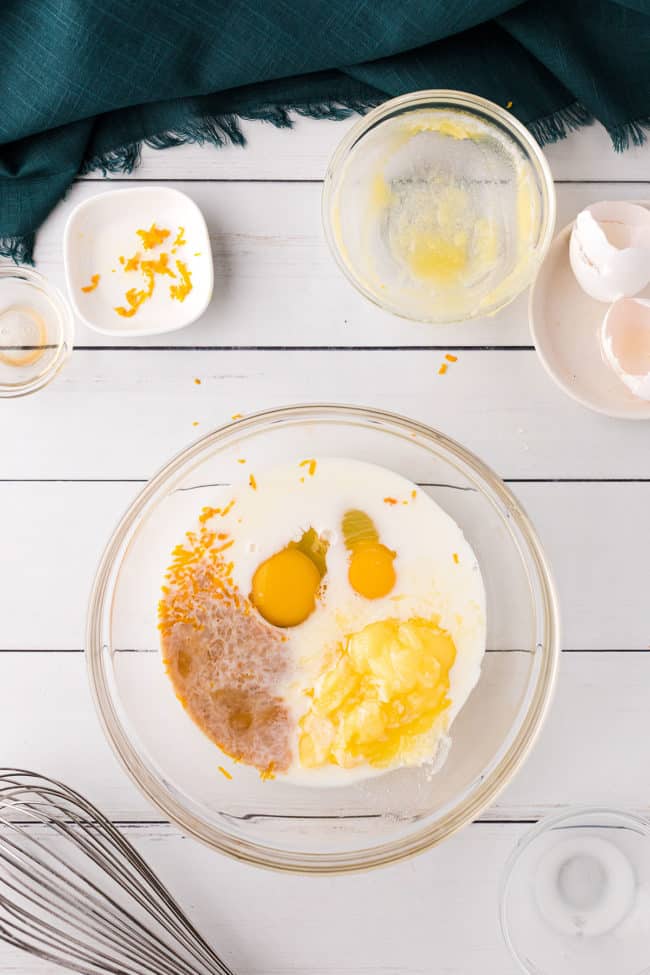 This post may contain affiliate links. Please read my disclosure policy here.
How To Make Cranberry Muffins With Fresh Cranberries
This cranberry pecan muffin recipe is lovingly hand-mixed; no electrical appliances allowed! You need a couple of mixing bowls, a whisk, a wooden spoon, muffin liners, and muffin tins. And if you haven't indulged, let Santa know you need a microplane for zesting citrus!
When you are baking, you'll want to use the full recipe at the bottom of the page.
Whisk all the dry ingredients in one bowl and all the wet ingredients in another.
Combine the two by hand, stirring just until combined.
Fold in the cranberries and chopped pecans.
Cover and allow the batter to rest for 15-60 minutes.
Relax and enjoy a Creamy Bailey's Irish Coffee so you and the batter both "rest!"
Scoop and fill cranberry muffin batter into lined muffin tin.
Sprinkle muffin tops with coarse sugar and a few whole cranberries.
Bake at 425ºF for the first few minutes, reducing heat to 350°F for the remainder of the time.
Cool muffins in the tin for a few minutes, then serve warm or finish the cooling process on a wire rack.)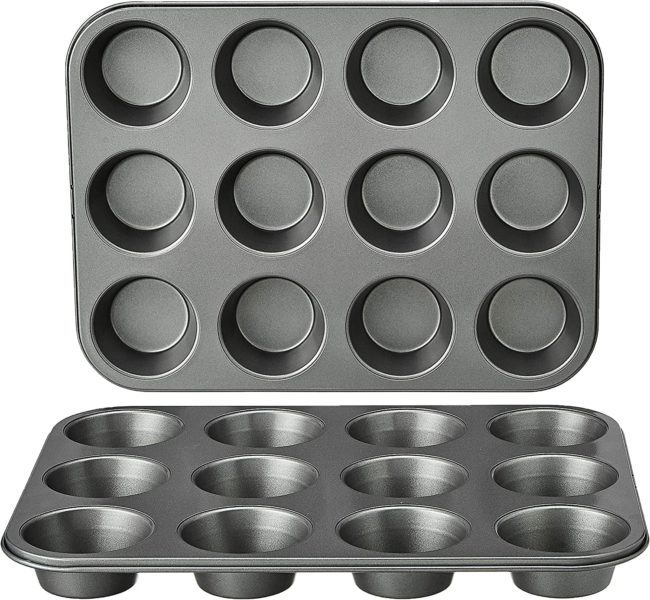 Featured Product 12-cup Nonstick Muffin Pans
Heavy-weight steel construction provides durability and fast, even heating for uniform browning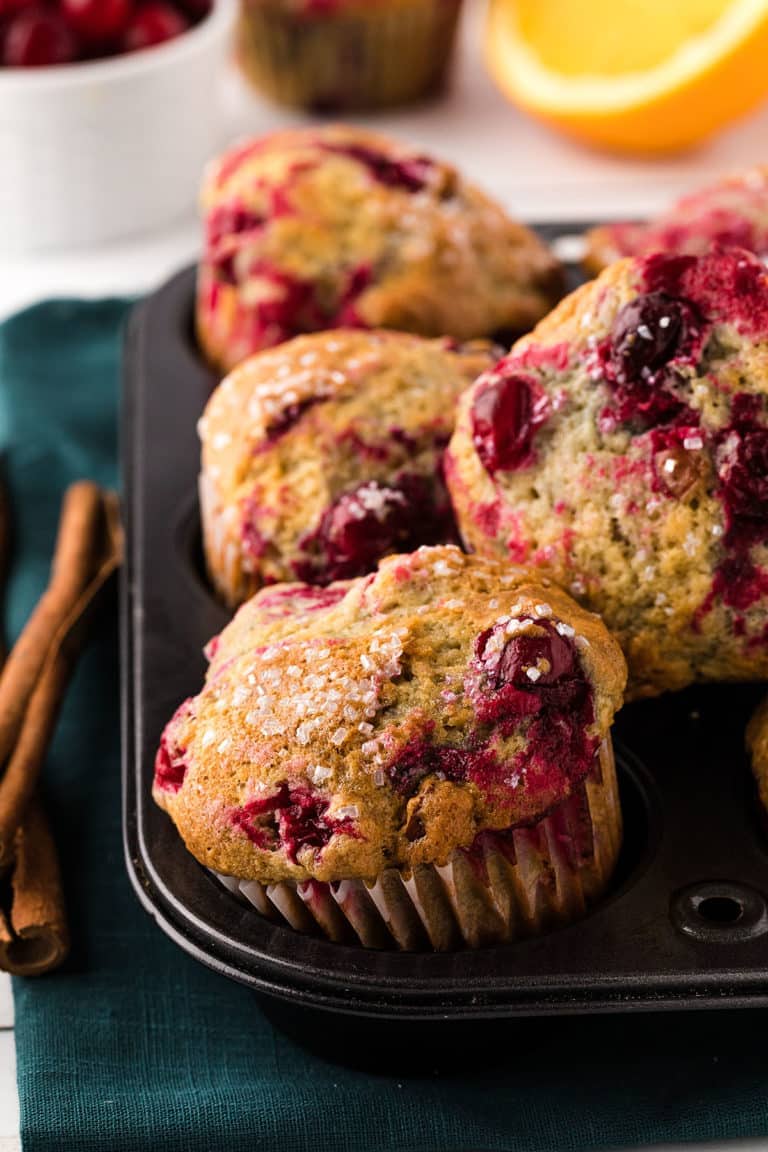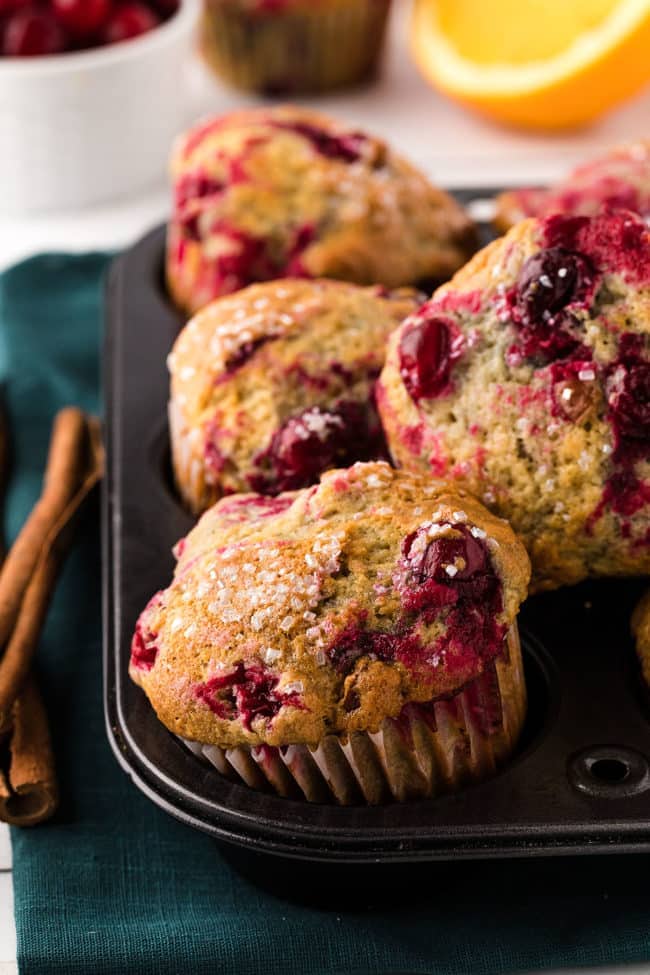 Frequently Asked Questions
Do I need to cook the cranberries before using them in this muffin recipe?
Nope, not necessary. However, if you don't enjoy those juicy squirts of puckering fresh cranberries (ba-humbug!), feel free to roughly chop the berries before adding them to the muffin batter.
Can I use dried cranberries instead of fresh cranberries in a muffin recipe?
Yes, but dried fruit* to fresh is a reduced measure. Use ¾ cup of dried sweetened cranberries for every cup of fresh cranberries. In this orange pecan cranberry muffin recipe, that would be 1 ⅛ cup of dried cranberries.

*Give your dried cranberries a good plumping by soaking them in hot water for at least 20 minutes.

Can you make muffin batter ahead of time or the night before?
Please do! Absolutely! Letting the muffin batter rest overnight in the fridge (covered) allows the gluten protein to become pliant and elastic. Making ahead really helps your muffins expand and increase the muffin top structure when the leavening gases kick in during baking.

When serving for brunch, mix ahead in the morning and refrigerate until you are ready to bake later. The longer the cranberry muffin batter rests, the better.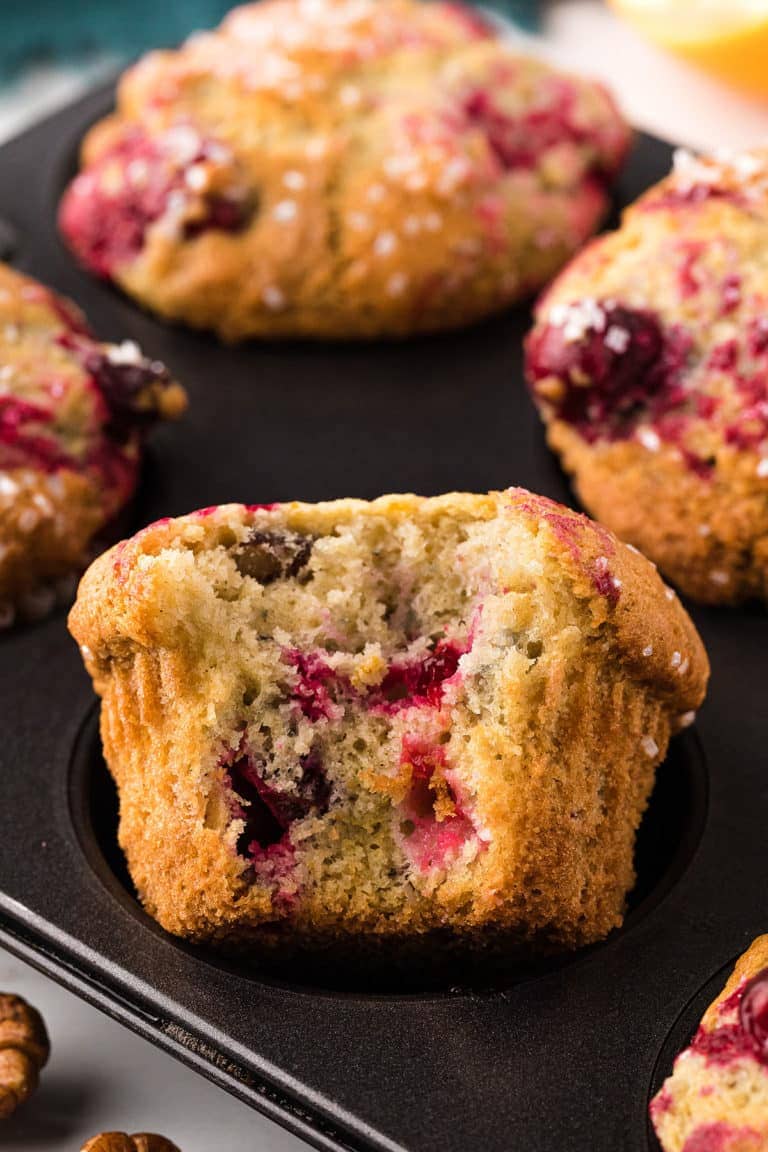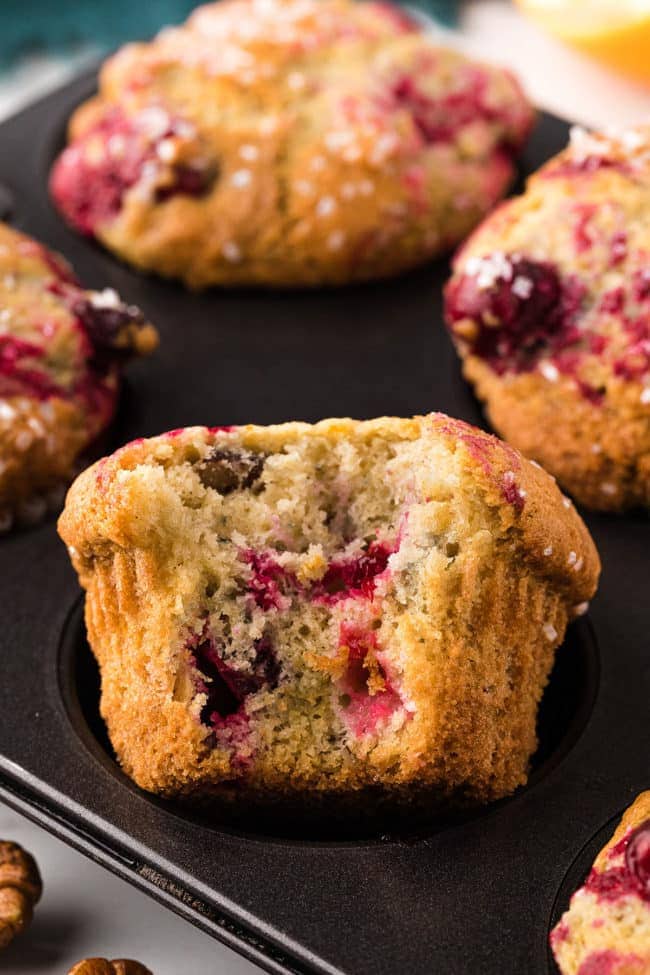 Secrets On How To Create Beautifully Domed Muffin Tops!
Ever wonder why homemade muffin tops never seem as highly rounded and professional looking as bakery-style ones you get at your local brew cafe? I did! And come to find out, there are some very distinct and, should I say, counterintuitive reasons for this outcome! Luckily some of the best-kept secrets of baked goods gurus are not so secret anymore!
Top Secrets for High-Domed Muffin Tops
Secret #1: LET IT SIT! Listen, 15 minutes is good, but 30 minutes is better, and frankly, an hour at least or overnight is actually best! There are a couple of things going on that will give you a gorgeous high-domed muffin top!
First, the gluten proteins in the flour relax (become stretchy and pliable) as they absorb moisture. Second, while this is happening, the baking soda and baking powder are creating gases (CO2,) causing the cranberry pecan muffin batter to expand. (Which it does because the gluten strings are stretchy! Cool, huh?)
Secret #2: COOL IT OFF! When letting cranberry muffin batter rest beyond 15 minutes, you want to put the batter in the fridge. Some bakers say it can sit on the counter for an hour, but better safe than sorry! If the leavening expands too quickly, you can end up with flat or dense muffins.
Secret #3: FILL IT UP! Yes, fill the muffin cups within 1/8th of an inch from the top. Seriously, I know what you've been taught. Ah-uh, I know what recipes say! Tut-Tut, do you want a sky-high dome on your muffin or not? Ok, then fill it up, and then you'll see. (But don't do this if you don't do the next secret!)
Secret #4: MAKE IT HOT! Always start with a higher temperature at the beginning of the baking cycle. The initial high heat causes the cranberry batter to rise rapidly and dome, "curing" the outside layer. After reducing the heat, the trapped inner air bubbles continue pushing upwards and outwards. You get a light and fluffy cranberry pecan muffin with a firm high domed muffin top structure that travels well, especially for fundraising bake sale ideas.
NOT SO SECRET! When it comes to muffin and brownie mixes, do NOT over-mix! (Hmm, have we heard that before?) You want to stir just until the batter is combined, small lumps are ok.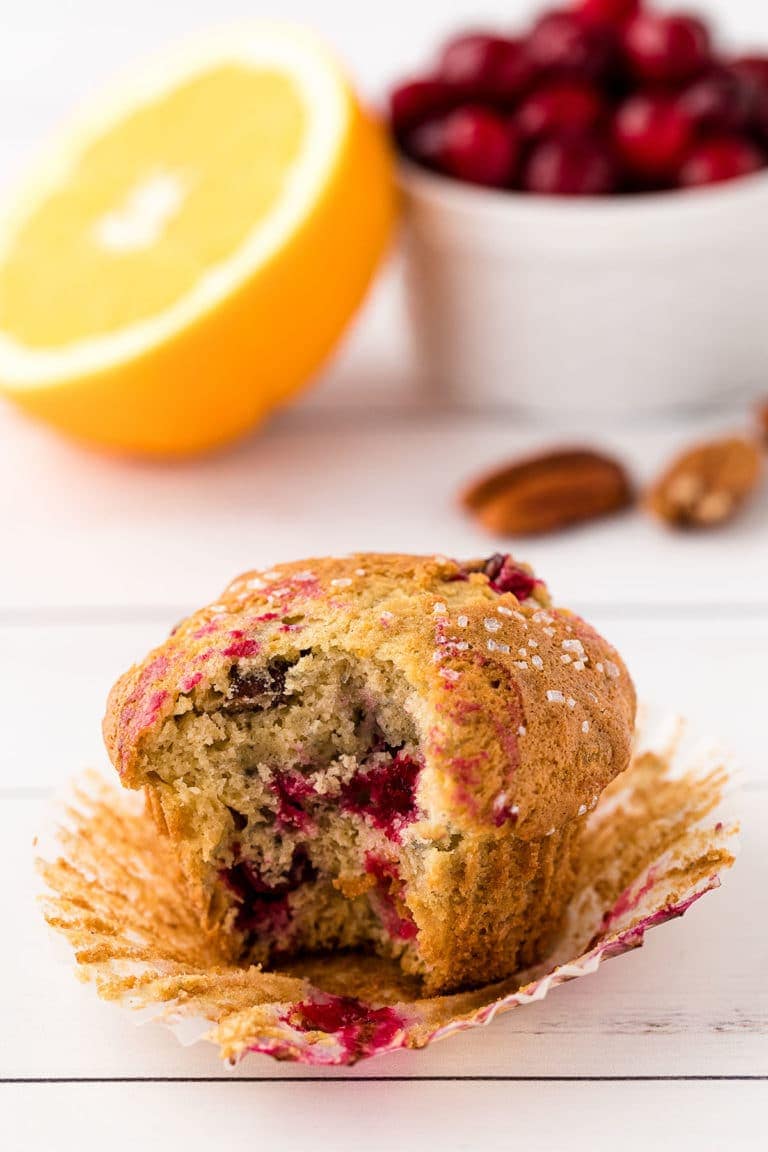 How To Store Cranberry Pecan Muffins
Covered muffins will stay fresh at room temperature for up to 5 days—no need to refrigerate.
Freeze and Thaw Instructions
You can freeze cranberry pecan muffins for up to 2 months. I recommend you wrap them individually, then put them in an airtight freezer bag or container.
To thaw, put frozen muffins in the fridge overnight, or let the muffins sit on the counter. Keep an eye out for sweating if the kitchen is humid, and loosen the wrapping.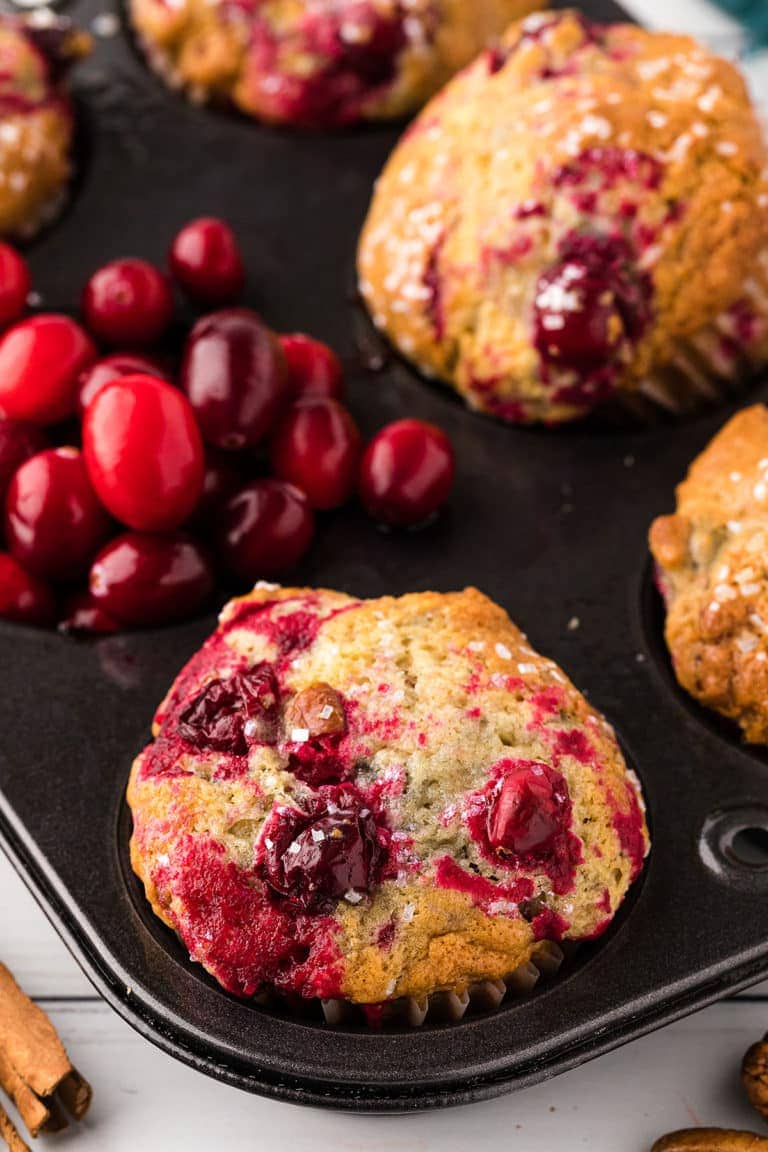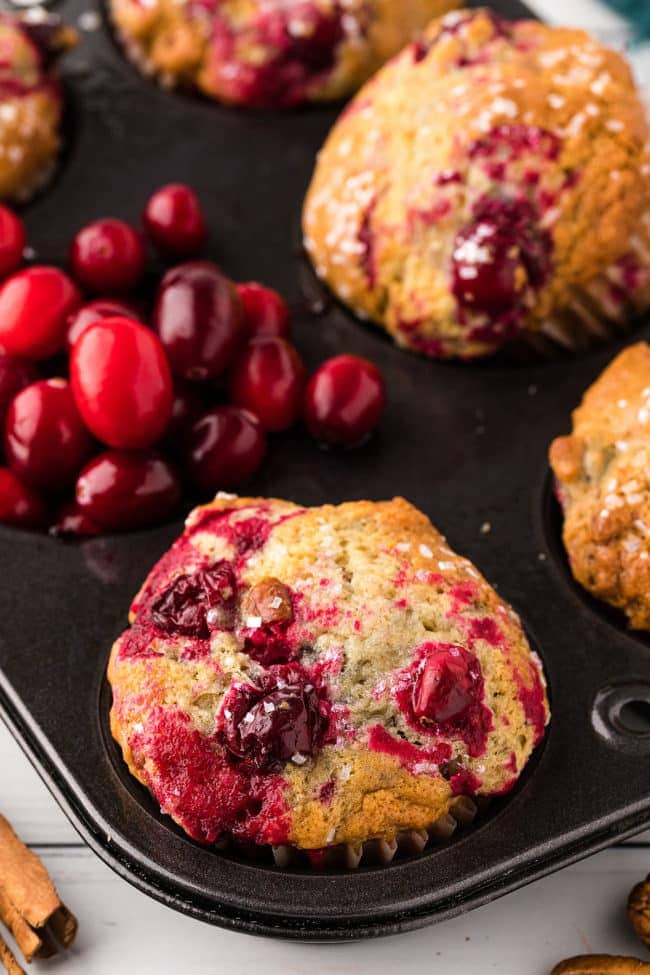 Fresh Cranberry Pecan Muffin Recipe Notes/Tips
Always read the full recipe before starting.
Be sure to properly measure the flour.
Don't over-mix the batter, you should have small lumps.
Don't open the oven while the muffins bake. This recipe requires one temperature to start, then you turn it down to a lower temperature to finish baking. Do not open until the full baking time is complete.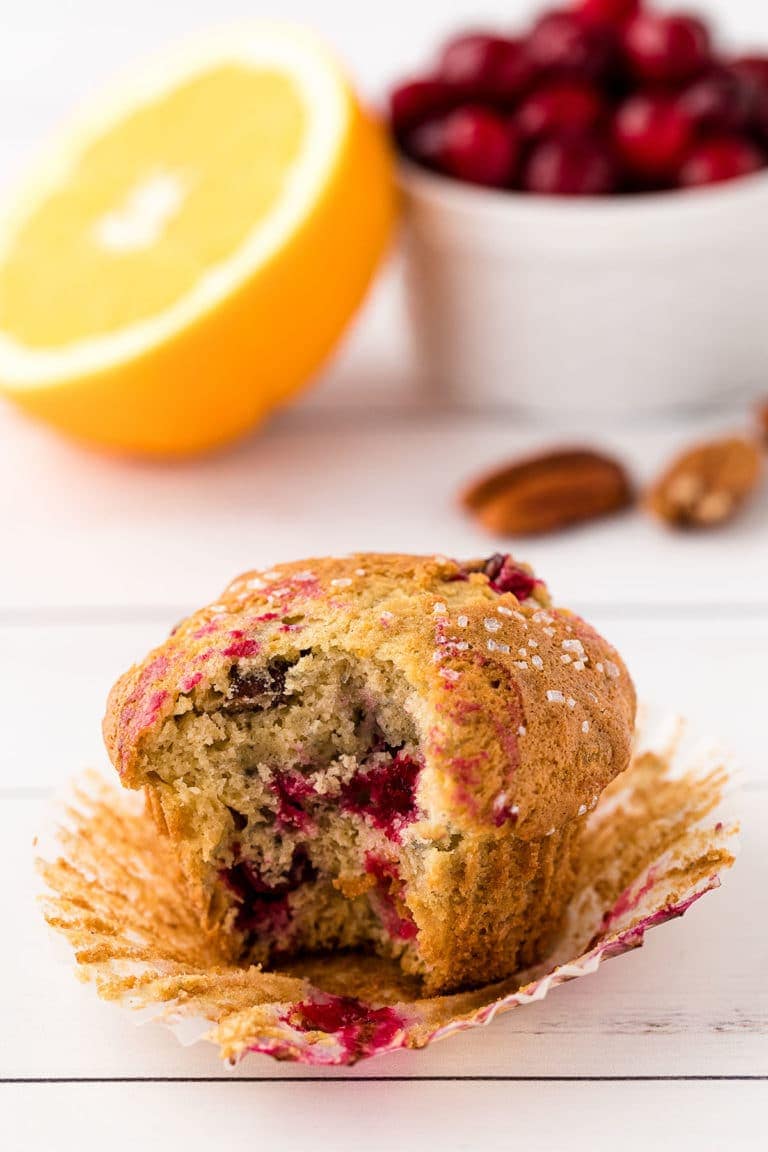 Cranberry Pecan Muffin Serving, Gifting, & Fundraising Ideas
These seasonal delights are so versatile! Whether serving guests, sharing holiday treats, selling at bake sales, or just enjoying yourself, high-domed cranberry muffins with pecans are a classic taste sensation!
Like This Recipe? Pin It!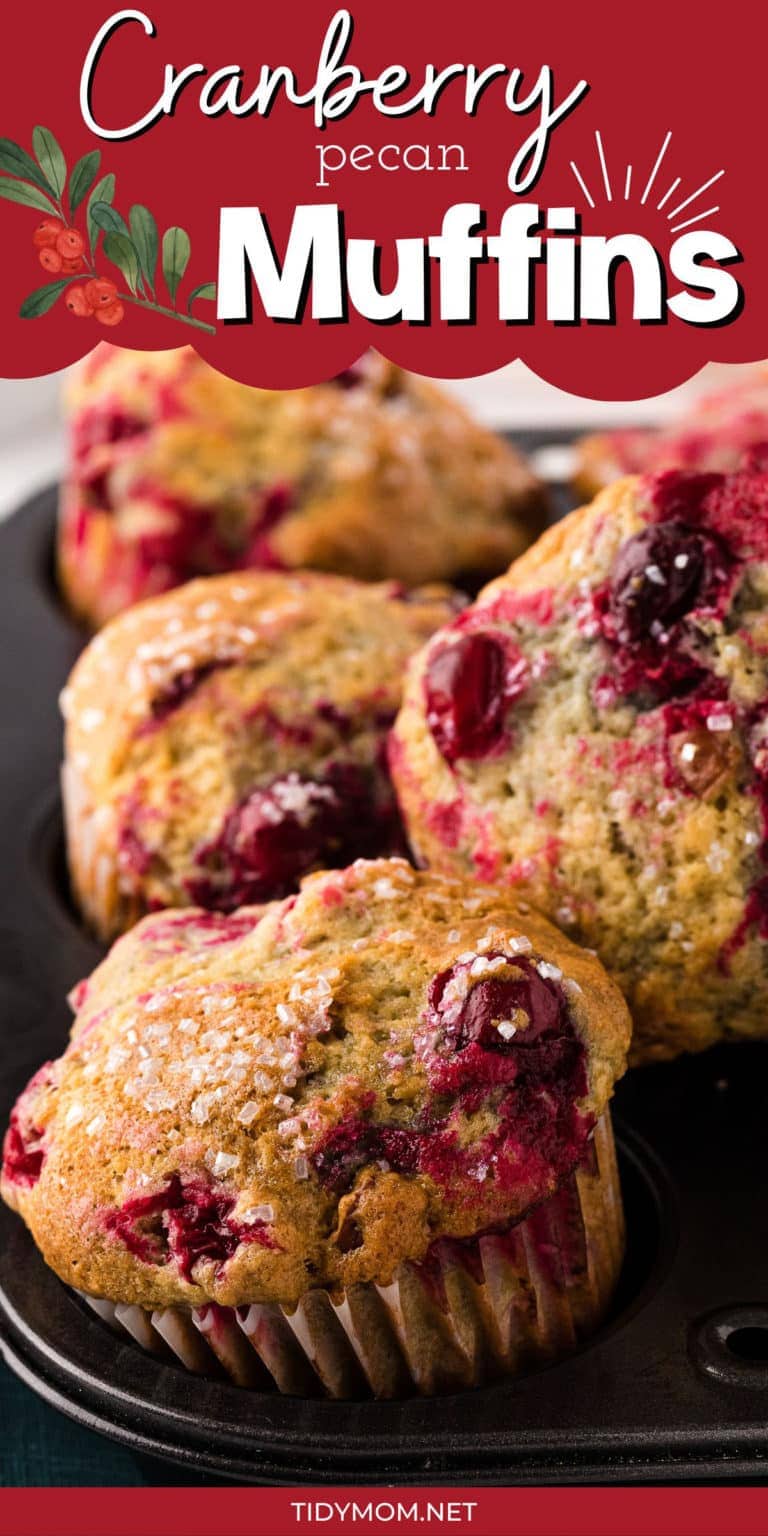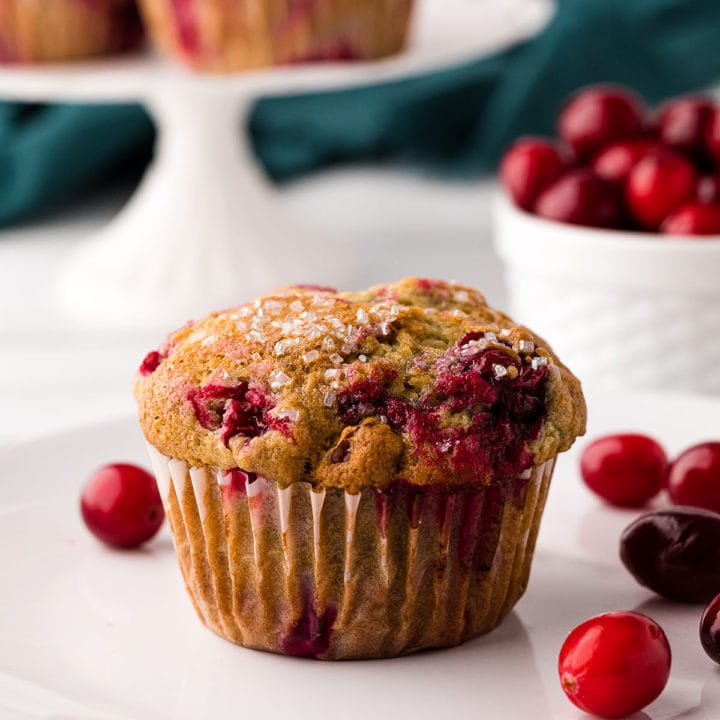 Cranberry Pecan Muffins
Prep Time: 15 minutes
Bake Time: 24 minutes
Minimum Rest Time: 15 minutes
Total Time: 54 minutes
Tasty Cranberry Pecan Muffins are quick and easy with a perfect blend of tangy cranberries, crunchy pecans, and citrus zing! A family favorite for breakfast on the go and a bake sale contender!
Ingredients
2 cups all-purpose flour
¾ cup white granulated sugar
¼ cup packed brown sugar
1 teaspoon baking powder
1 teaspoon baking soda
½ teaspoon salt
½ teaspoon ground cinnamon
½ cup milk
½ cup butter, melted and cooled
2 large eggs, room temperature
2 teaspoons vanilla extract
zest from 1 medium orange
1 ½ cups cranberries, fresh or frozen (not thawed)
⅓ cup chopped pecans
Instructions
In a large bowl whisk flour, white and brown sugars, baking powder, baking soda, salt, and cinnamon; set aside.
Using a medium bowl whisk together milk, melted butter, eggs, vanilla, and orange zest. Add this mixture to the dry ingredients stirring until just combined (don't over-mix).
Gently fold in cranberries and chopped pecans.
Cover the bowl and allow the batter to rest for 15-60 minutes. During this time, preheat the oven to 425ºF and line a muffin pan with 12 paper liners.
Using a cookie scoop, fill paper-lined muffin cups almost all the way to the top with batter (this will help give a domed top). Sprinkle tops w coarse sugar. TIP: add 2-3 cranberries to the top as well for a bakery-style look.
Bake for 7 minutes at 425° F then turn the oven down to 350°F (do NOT open the oven) and continue baking muffins 17-20 minutes or until toothpick inserted in center comes out clean.
Cool muffins in tin for 1-3 minutes, then remove and serve warm or cool completely on a wire rack
Notes
Muffins will stay fresh covered at room temperature for up to 5 days or in the freezer for up to 2 months.
For mini muffins, bake 11-13 minutes until toothpick inserted in center comes out clean.
Nutrition Information:
Yield: 12
Serving Size: 1
Amount Per Serving:
Calories: 258
Total Fat: 11g
Saturated Fat: 5g
Trans Fat: 0g
Unsaturated Fat: 5g
Cholesterol: 52mg
Sodium: 313mg
Carbohydrates: 36g
Fiber: 2g
Sugar: 19g
Protein: 4g
Nutrition information is estimated based on the ingredients and cooking instructions as described in each recipe and is intended to be used for informational purposes only. Please note that nutrition details may vary based on methods of preparation, origin, and freshness of ingredients used and are just estimates. We encourage, especially if these numbers are important to you, to calculate these on your own for most accurate results.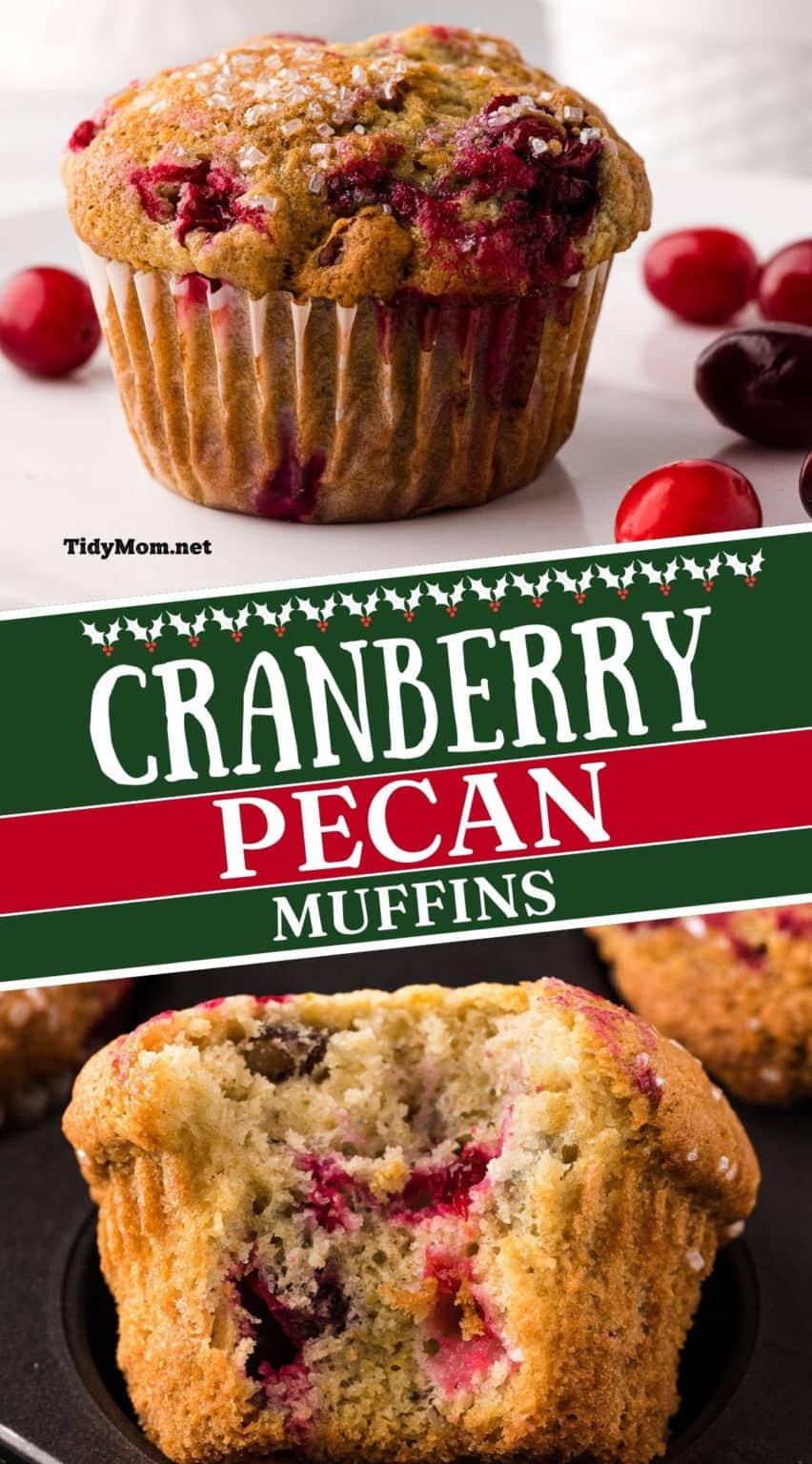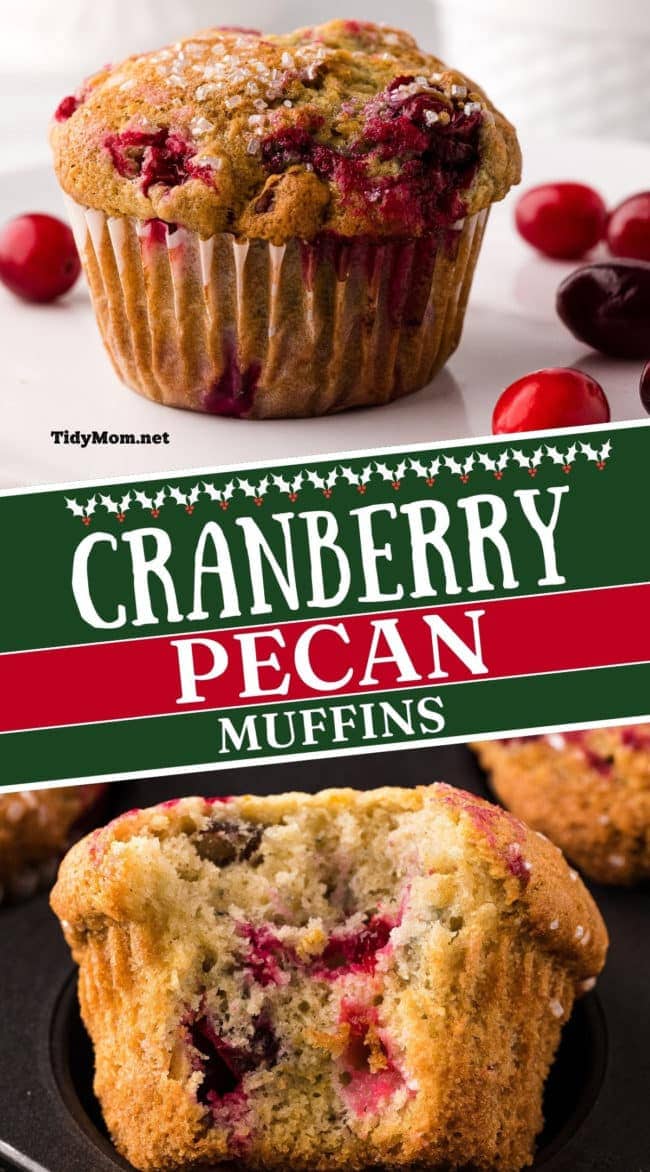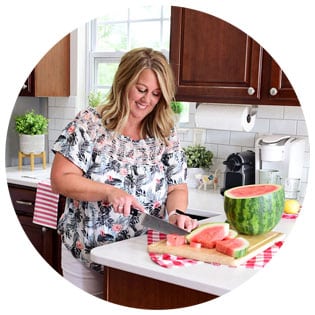 Hi there, I'm Cheryl!
As a wife, mom, and caffeine enthusiast, my journey has taken me from bustling mornings with my family to sharing delicious recipes, home care tips, and heartfelt decorating insights with wonderful readers like you. My love for baking, photography, and tidiness shines through every post I craft. Dive into my world and discover the art of homemaking, one tidy moment at a time. Read more...
Tidymom is a participant in the amazon services llc associates program, an affiliate advertising program designed to provide a means for sites to earn advertising fees by advertising and linking to Amazon.com.
Please respect my work, recipes and photographs. If you do use a recipe in your own writing, please give proper credit and link back to the original post.