Cheesecake and Thank Yous!
I'm guest posting over at Bridget's today…….
I'm sharing my first cheesecake!
Head over to Bake at 350 to see the recipe!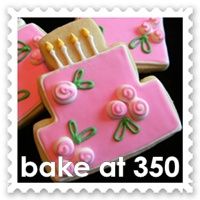 On another note…….
Since this IS November, the month that we like to reflect on what we are thankful for, I would like to thank my readers and supporters!
I am GRATEFUL to each and every one of you who make TidyMom  possible! My heart is full of gratitude for all of the comments, referrals, features, sponsorships , friendships and sharing.
Top Referrers for Oct
Sponsors
Now I'd like to  shine a spotlight on my amazing sponsors and their wonderful sites!!
The Rusted Chain
Stunning hand made jewelry with so many fun unique designs. The Rusted Chain
ShadowCase
Heirloom quality shadowboxes built to last for generations! ShadowCase
Everyday Elements Online
The place to go for everything you've ever wanted to know and learn about Photoshop Elements.  everyday elements online
Eleven 2 Web Hosting
Eleven2 is set at a great pace to change the world of web hosting with many new innovations and keeping to its roots: a company who actually cares about its customers. *I have been using eleven2 to host TidyMom.net for 4 months now, and I have had nothing but fantastic service from them. Eleven2

Vista Print
Perfect for birthday invitations, baby shower invitations, party invitations and holiday parties!   Sign up for their emails, and you'll know about all of their fantastic specials and freebies! Vista Print

Remodeling This Life
I hope you will click over and follow Emily as she shares her journey of discovering herself, and learns about the beauty in life through simplicity and frugality. Remodeling This Life.
So, once again…THANK YOU! I could not do what I do without YOU!!
If you are interested in becoming a sponsor, email me  at tidymom at charter dot net for more information.
this post was brought to you by…..