Pumpkin Spice Carmelita Bars
Whether for dinner guests, an after school snack, or even a late night treat, these Pumpkin Spice Carmelita Bars are the perfect way to satisfy a sweet tooth.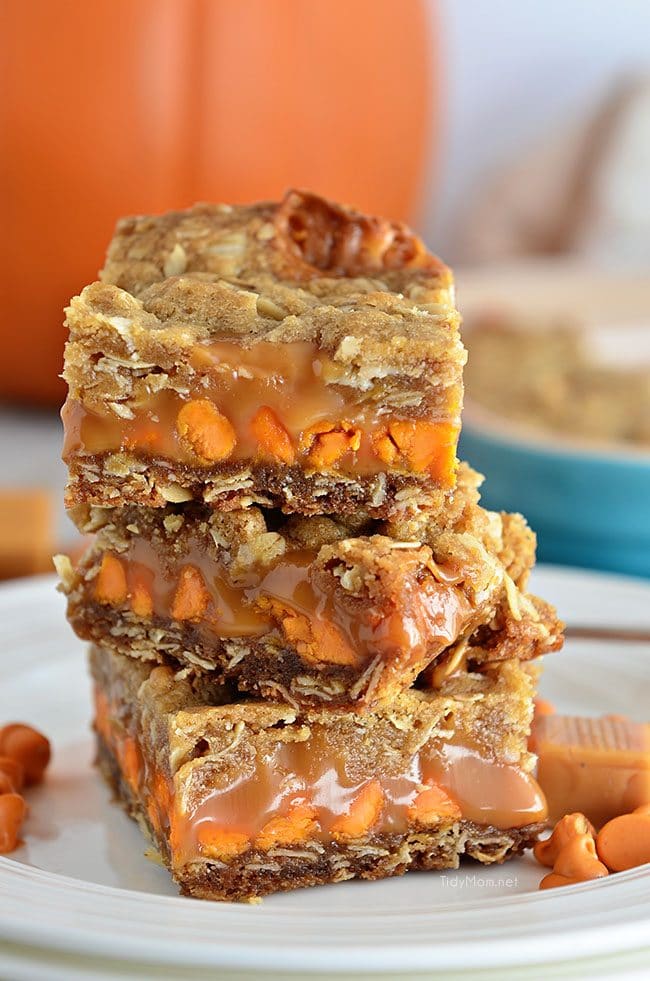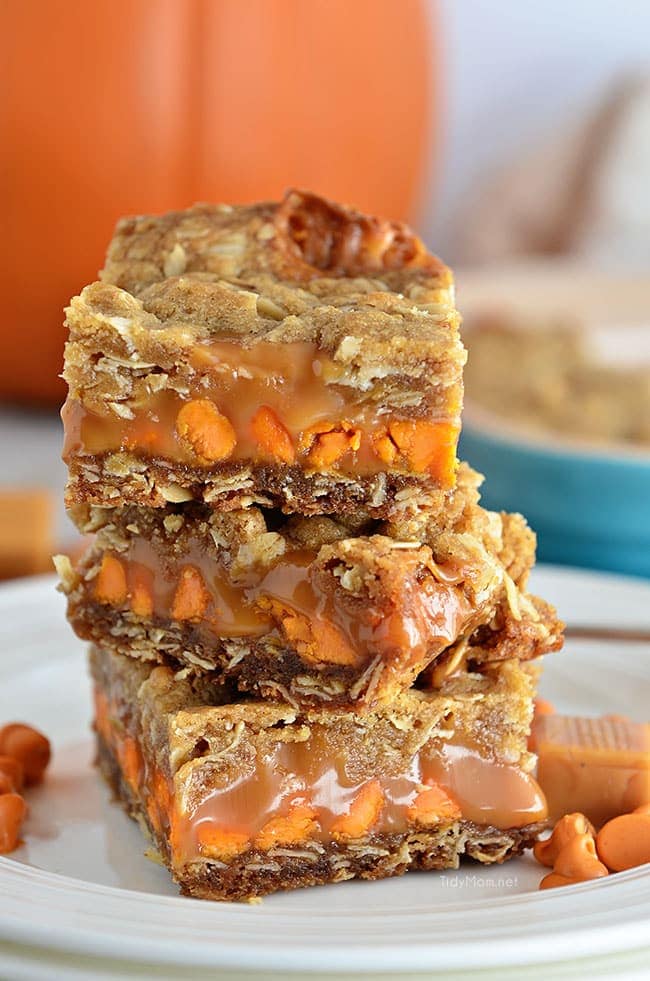 Carmelita bars have been a favorite at our house for a long time.  They start with a brown sugar oatmeal cookie like base, which is baked then topped with caramel candies melted into heavy cream. For these Pumpkin Spice Carmelita Bars, we replaced the chocolate chips that we normally use,with Pumpkin Spice baking chips.   The chips are sprinkled over the gooey caramel and the entire pan is topped with another layer of oatmeal crust for an ooey-gooey bar that's hard to resist. Carmelitas are super simple..hello! no mixer required, hold well and are ridiculously delicious…..so you may want to make double batch.
I have to tell you, I think I like the pumpkin spice caremelita bars even more than the chocolate!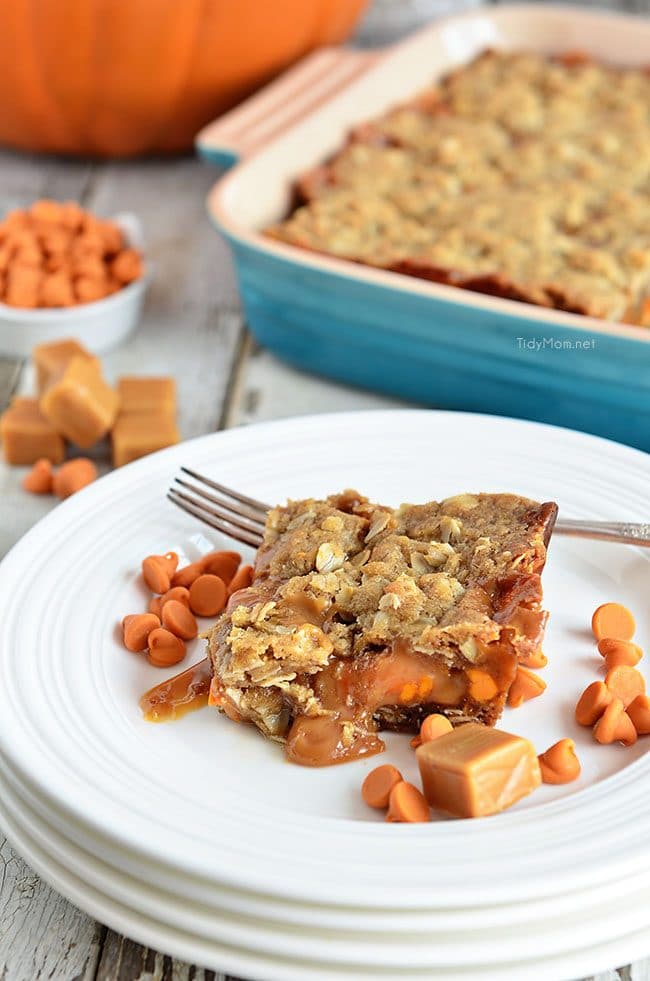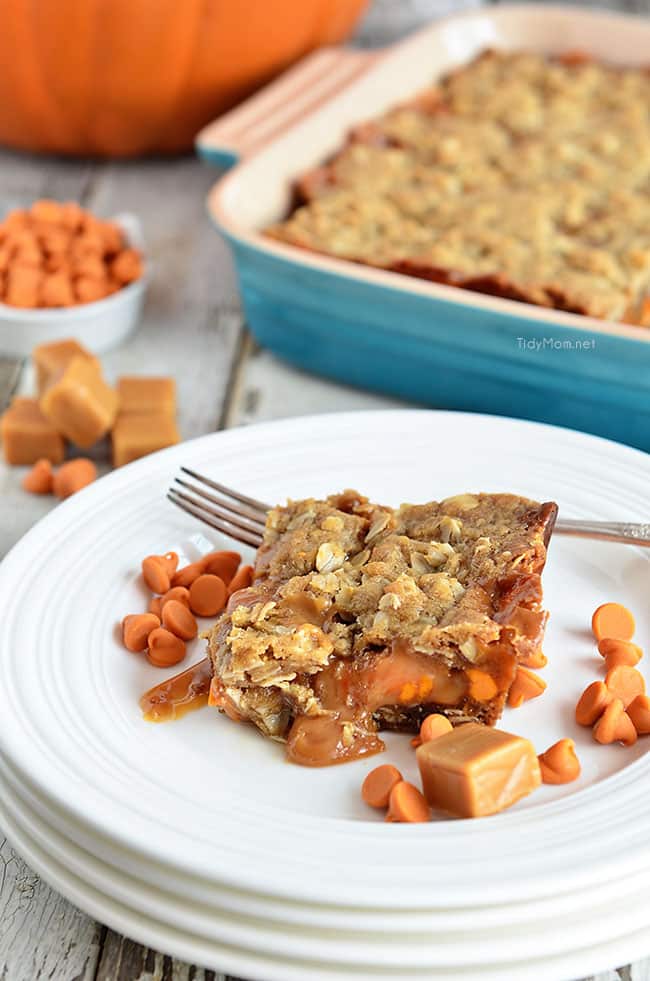 One tip when making carmelita bars, let them cool completely or they will just be a delicious gooey mess.  We usually make them the day before, but if you are in a big hurry, you can put them in the fridge for a few hours to cool.
Pumpkin Spice Carmelita Bars are loaded with everything you could ask for in a fall flavored cookie bar.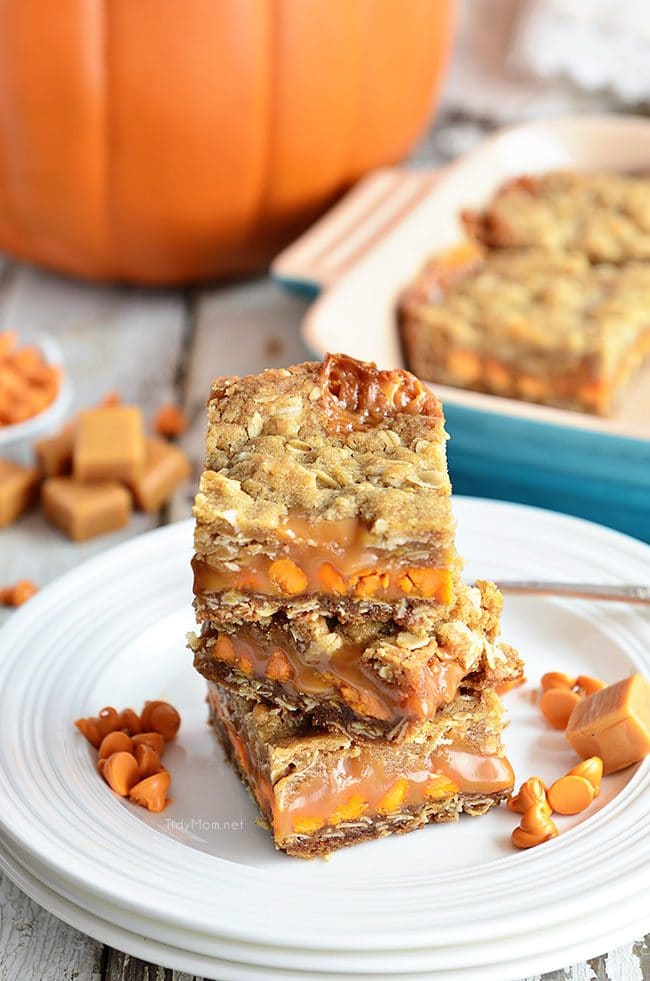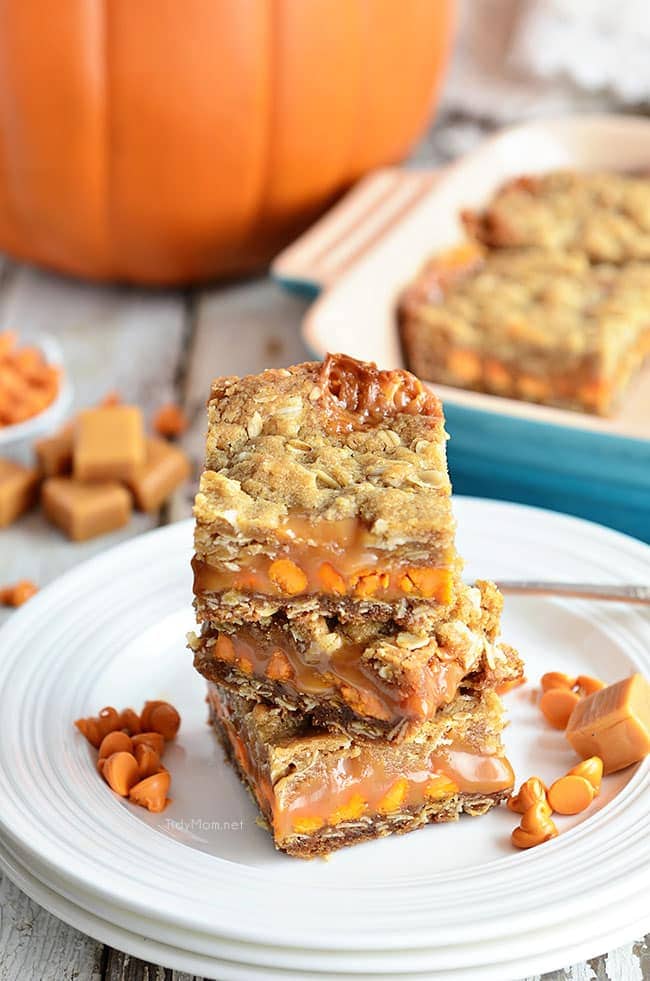 But they are way more than just a dessert cookie bar……. anything with that much oatmeal = breakfast in my book. Am I right?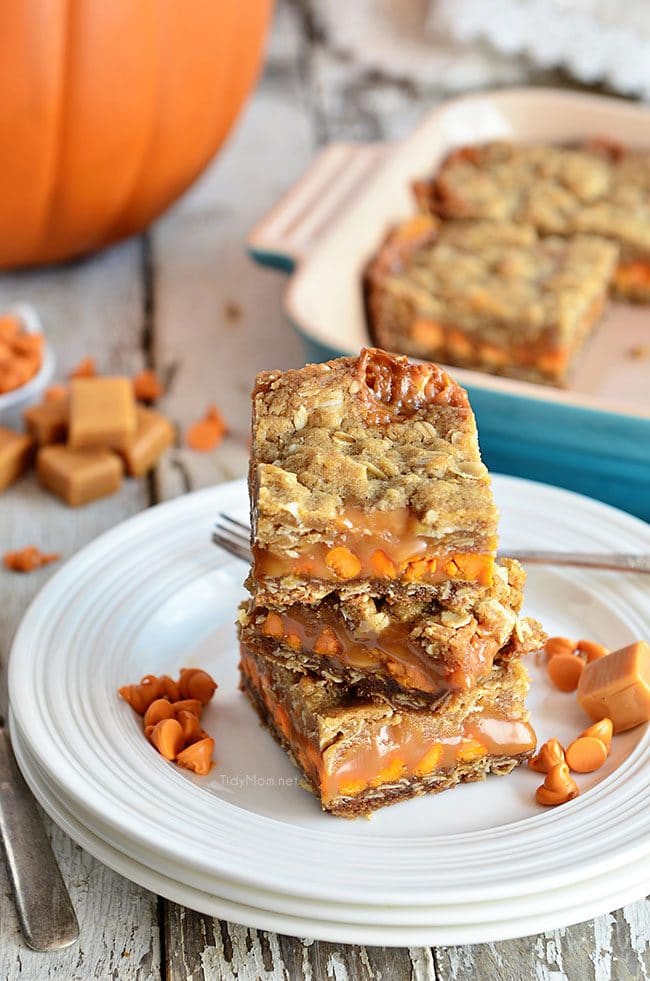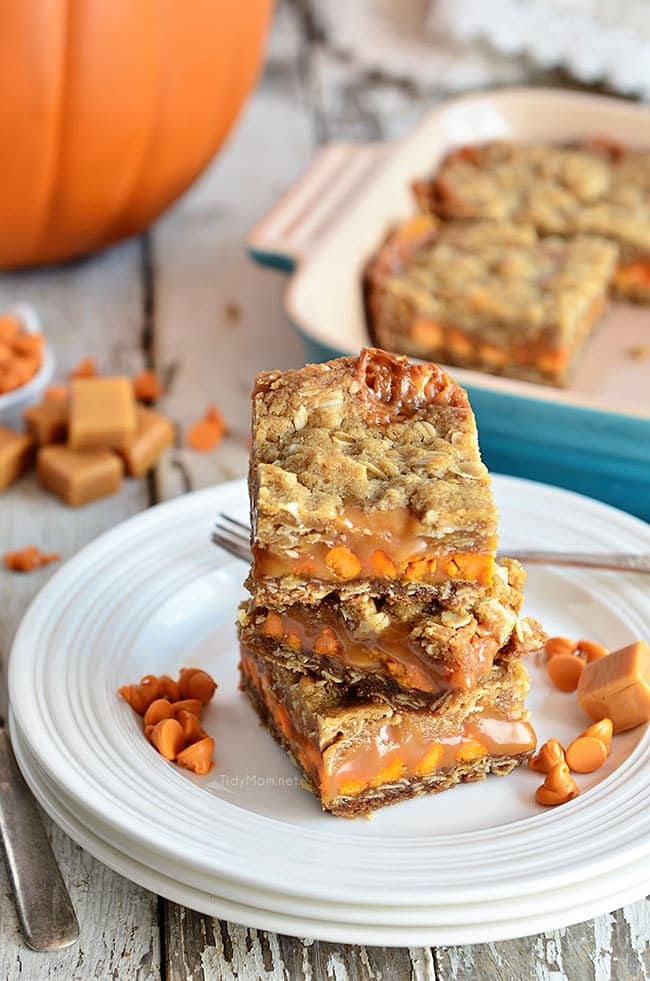 Pumpkin Spice Carmelita Bars Recipe
Want more great recipes like this? Follow my TidyMom Easy Recipes Pinterest Board
**Making this recipe?  Take a picture and share it on Instagram! Make sure to tag it #TidyMom so we can see what you're creating in the kitchen!



more carmelita bar recipes you might enjoy:
Twix Carmelitas recipe at Oh Sweet Basil
Caramel Chocolate Oatmeal Bars recipe from Roxana's Home Baking
Oatmeal Carmelitas recipe from Buns in My Oven
Caramel-Chocolate Oatmeal Bars {Caramelitas!} recipe from Our Best Bites