White Chili Bean Queso Dip Recipe is ridiculously easy and delicious!
with recipe video
You've been warned.  This White Chili Bean Queso Dip will go fast.  White chili beans are the secret ingredient to this quick and easy queso dip recipe. Just 3 ingredients and 5 minutes to make, and is ridiculously delicious!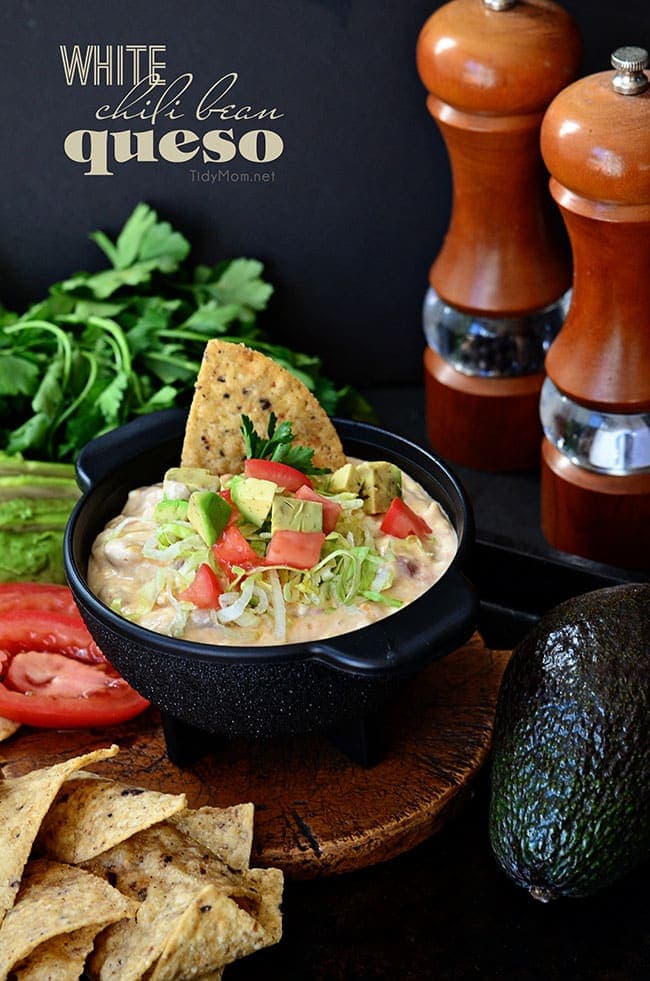 Did you guys watch the World Series?  Even though the Cardinals didn't make it this year, it was still fun to watch.  The Kansas City Royals and San Francisco Giants are both great teams and it was a super exciting series to watch, all the way down to the very last pitch.  We were rooting for the Royals since we're in Missouri, and they had not been in the World Series in almost thirty years!  They sure made baseball wake up and notice them by winning 8 games in a row to get into the big game!  But as we know, the Giants rockstar pitcher,  Madison Bumgarner threw an inconceivable five innings giving the Giants the win.  I don't care what the LA Times says……baseball is still a loved sport to watch in our home!
I don't know about you, but whether we are watching baseball, football or basketball, we like to have a good dip to snack on during the game.  And boy do I have a game changer dip recipe to share with you today! If you are entertaining, tailgating or just watching the game, White Chili Bean Queso Dip recipe is the dip to make!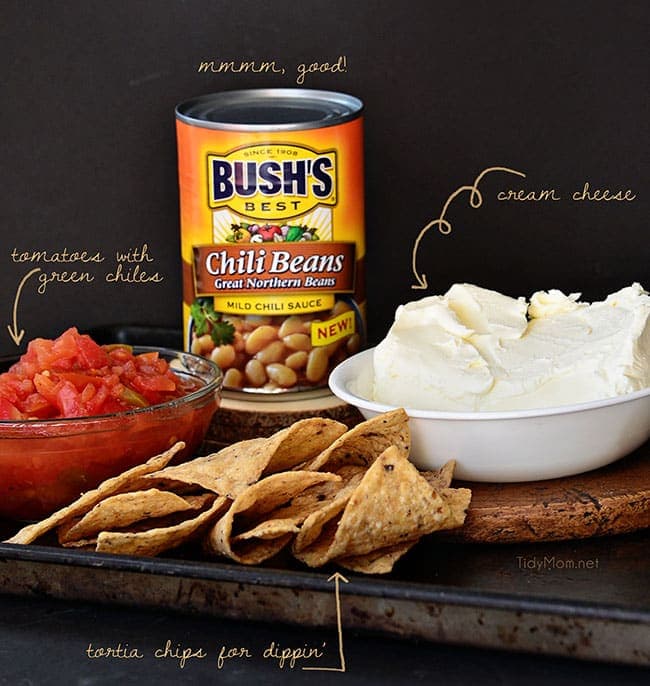 Have you seen the new Bush's chili bean varieties? I first used the Great Northern Chili Beans to make my favorite White Chicken Chili recipe and my husband and I both agreed it was the best batch we remember eating – I usually use cannellini beans in my white chili, but I think the great northern chili beans were a great addition.
Fast forward to last weekend, where I had the honor of speaking at and attending a new food bloggers conference in Kansas City called ChoppedCon. I spoke along with Ali and Kate about working with brands.  We had a great few days to talk shop and bond.  I stayed with Kristen, made new friends, connected with old ones and hit up the new Ikea on my way home!
When I made it home I found a recipe from my friends at Bush's Beans in my goodie bag…………White Chili Bean Queso Dip recipe to be exact!  As it turns out, this 3-ingredient queso dip recipe couldn't be easier to make.  I made a batch to snack on while we doled out candy to trick-or-treaters on Halloween.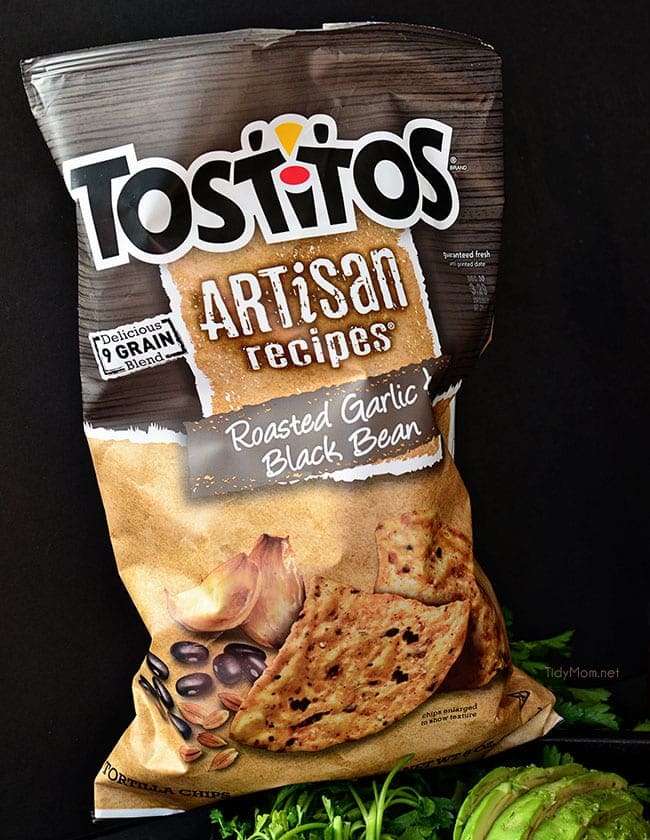 And oh man.  Let me tell you, this dip will disappear before your eyes! I didn't waste a second diving in. It was tangy, creamy, and slightly spicy, slightly sweet.  And it paired perfectly with roasted garlic and black bean chips, but of course, any salty chips will work with this queso dip recipe.
I love it because it literally takes less than 5 minutes to prepare and will knock your socks off.  So if you love dips, this queso dip recipe should be in any cheese-lover's recipe box. Perfect for game days, party appetizer……… perfect anytime.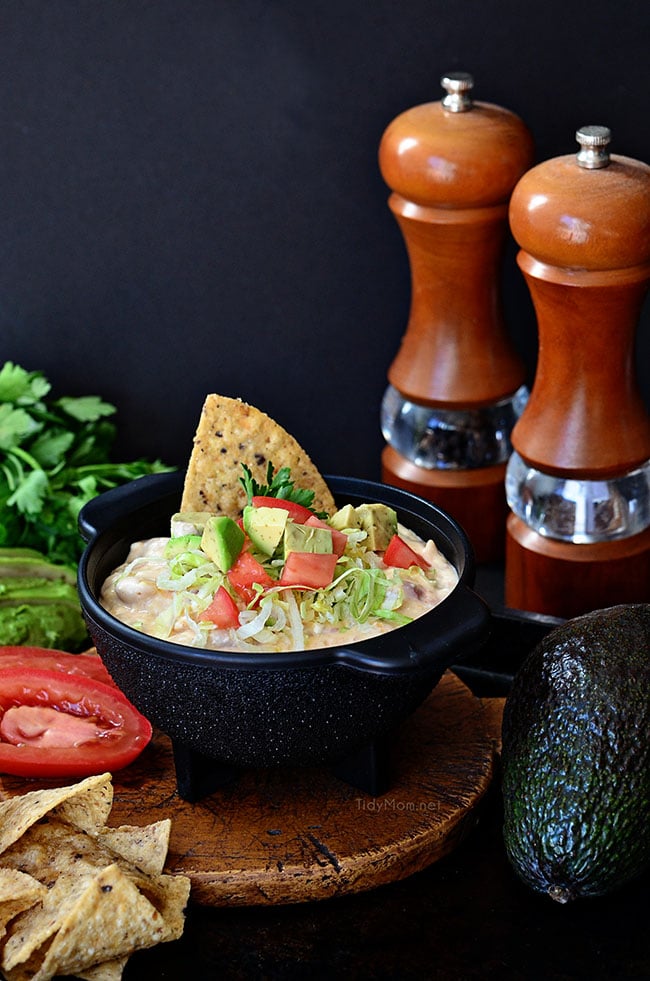 CHECK OUT HOW EASY THIS WHITE CHILI BEAN QUESO DIP RECIPE IS TO MAKE! WATCH THE VIDEO!
click to see more of my recipe videos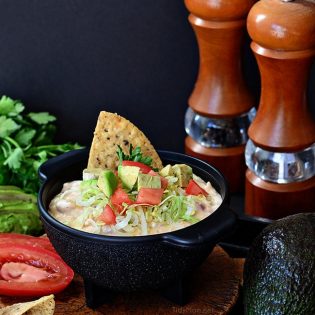 White Chili Bean Queso Dip Recipe
This 3-Ingredient Queso Dip recipe only takes minutes to make, and is ridiculously delicious!
Ingredients:
8 ounces cream cheese
1- 10 ounce can diced tomatoes with green chiles, drained
1 - 15.5 ounce can Bush's Great Northern Chili Beans, undrained
salt and pepper to taste
Directions:
Using a medium microwave-safe bowl, combine cream cheese and tomatoes and microwave on high for 1 minute.
Stir in chili beans and heat mixture for 1-2 minutes, stopping to whisk the mixture after each minute, until the cream cheese is melted and smooth.
Salt and pepper to taste, serve warm.
Serve with tortilla chips.
Garnish with shredded lettuce, avocado, and tomatoes (optional)
Making this recipe? Share it with us on Instagram using the hashtag #TidyMom so we can see what you're creating in the kitchen!
Want more great recipes like this? Follow my TidyMom Easy Recipes Pinterest Board

Disclaimer: I have a working relationship with Bush's Beans and the St. Louis Rams, but as always, all views and opinions are my own.