Vanilla Peppermint Cupcakes
+recipe video
There is a taste of Christmas in these Vanilla Peppermint Cupcakes topped with peppermint buttercream and crushed candy cane.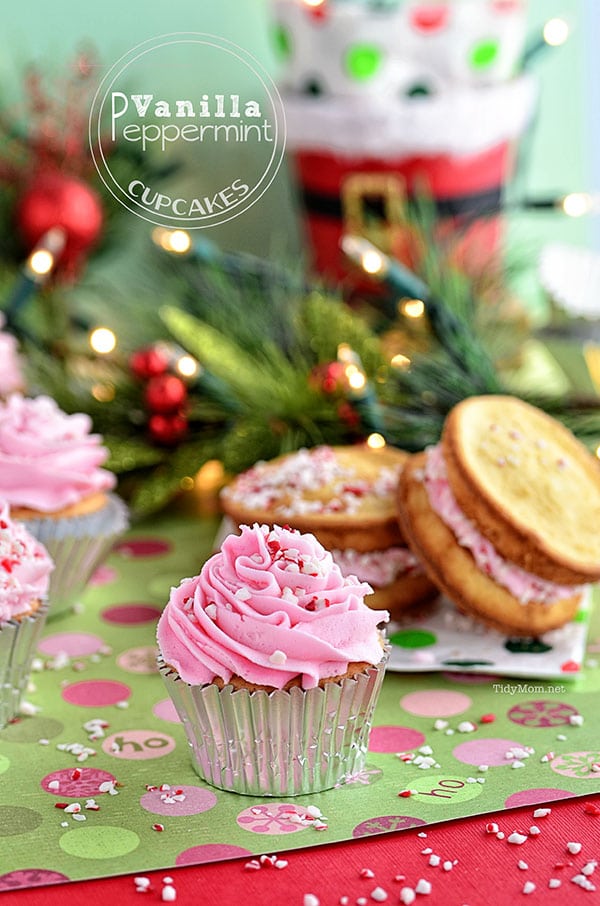 Yes, I realize it's not even Thanksgiving yet, but the other day I had a huge craving for vanilla cupcakes and I'm always in the mood for peppermint, so I thought why not Vanilla Peppermint cupcakes?  Honestly, these would be fabulous any time of year, but indulge me a minute, I had Christmas on the brain. —I even did a little Christmas shopping the other day!
Allison turned on our Christmas Pandora station and before I knew it, we were dreaming of a white Christmas!  So Christmas cupcakes it is!!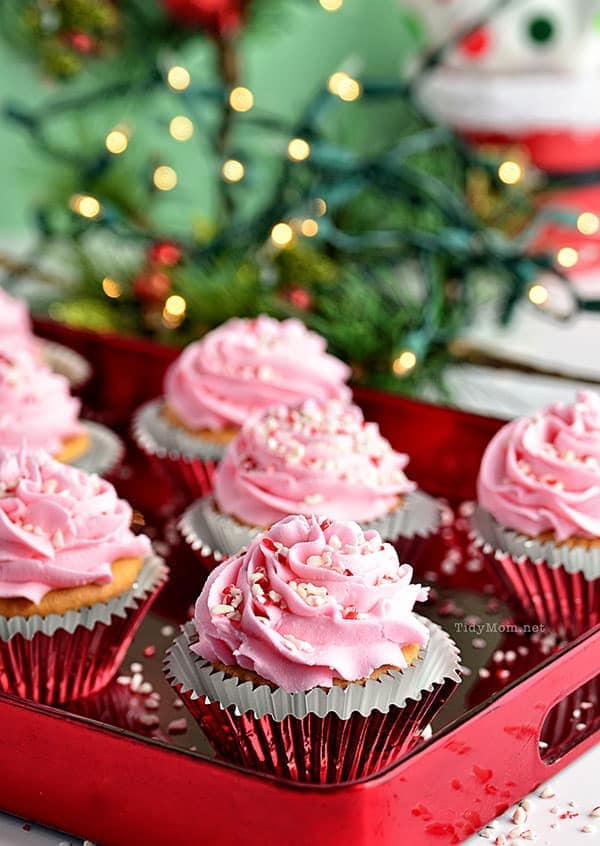 You don't have to wait until December to make these ……although they are the perfect treat to get you in the mood for the holidays!
I wanted to start with a vanilla cupcake from scratch……I hear Stef has found THE ULTIMATE Vanilla Cupcake recipe, test bake by 50 bakers and counting.
But I was in a hurry, and fell back on my very favorite perfect cupcake recipe using a box cake mix and make it taste like scratch – I'm sort of in love with Duncan Hines for making my life so easy.  But I DO want to test out that recipe over at Cupcake Project someday soon!
If you could taste Christmas, it would taste like these Vanilla Peppermint Cupcakes………….don't blame me if you make them and suddenly get the urge to put your tree up!  They are not overly pepperminty, but oh my do they make your house smell amazing!!  If you were to make these for Santa, there's no way he would miss your house!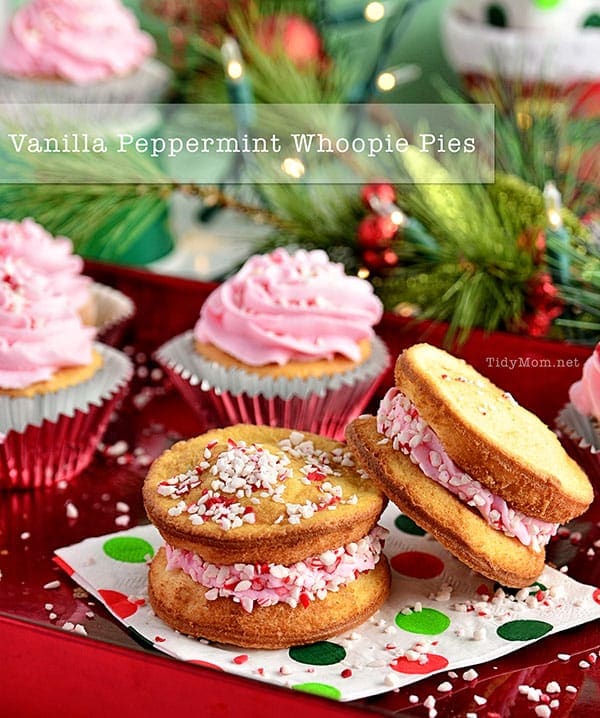 The day I made these cupcakes, Allison was going on a little road trip with a few friends and asked if I could make some as whoopie pies so they would be easier to eat in the car.
This was a fabulous idea – have you ever cut a cupcake in half to sandwich the frosting?  That's exactly what this was!
 I used my whoopie pie pan, and baked the cakes….or do you call them pies?  for about 10-12 minutes, then I frosted half of them, and topped each with another cake…..making Vanilla Peppermint Whoopie Pies!  They were a HUGE hit!!
CHECK OUT HOW EASY THIS VANILLA PEPPERMINT CUPCAKES RECIPE IS TO MAKE! WATCH THE VIDEO!
click to see more of my recipe videos

Want more great recipes like this? Follow my TidyMom Easy Recipes Pinterest Board
Like this Vanilla Peppermint Cupcake Recipe? Pin It!
More Peppermint Recipes you might enjoy

Easy Peppermint Cake Mix Cookies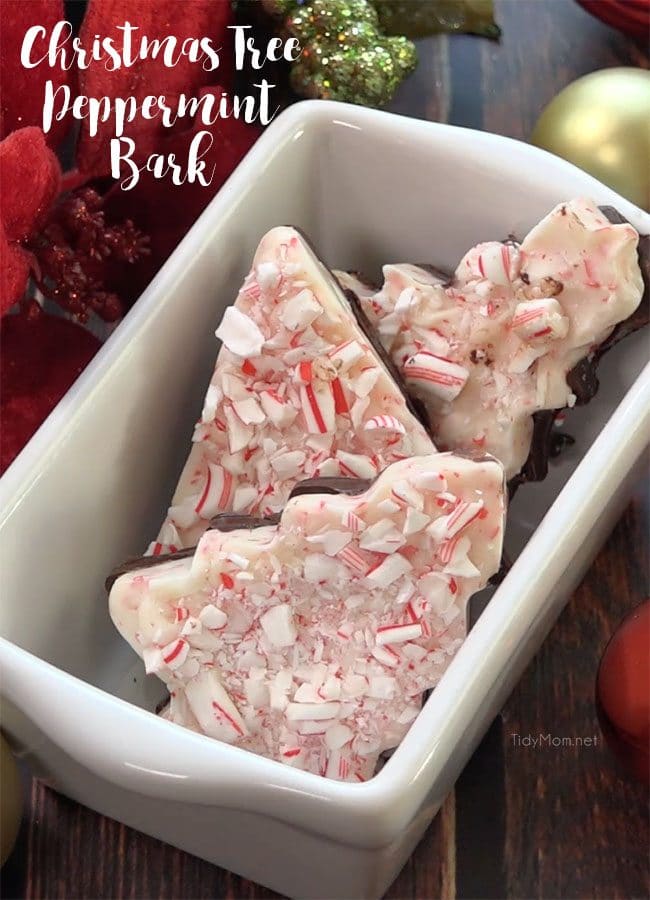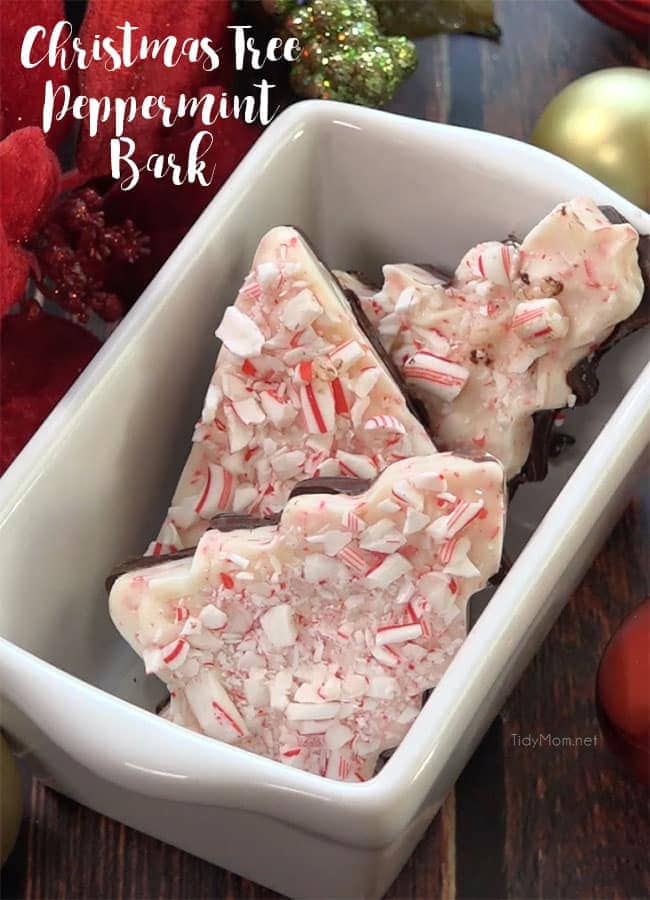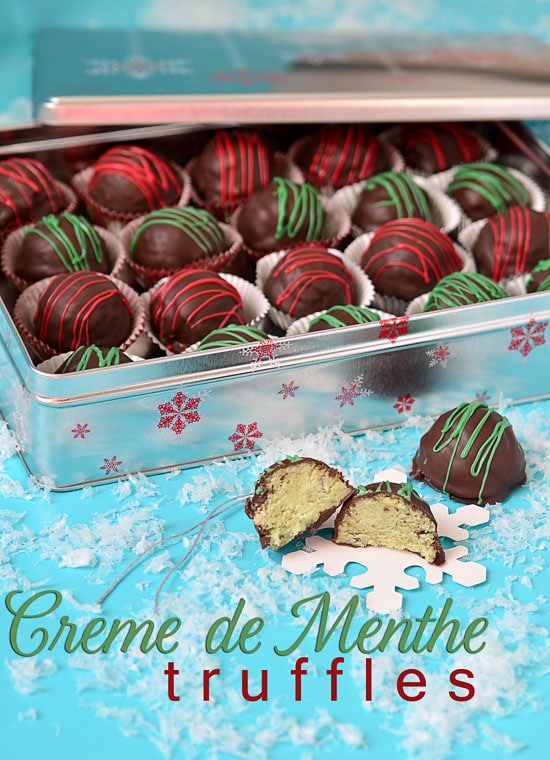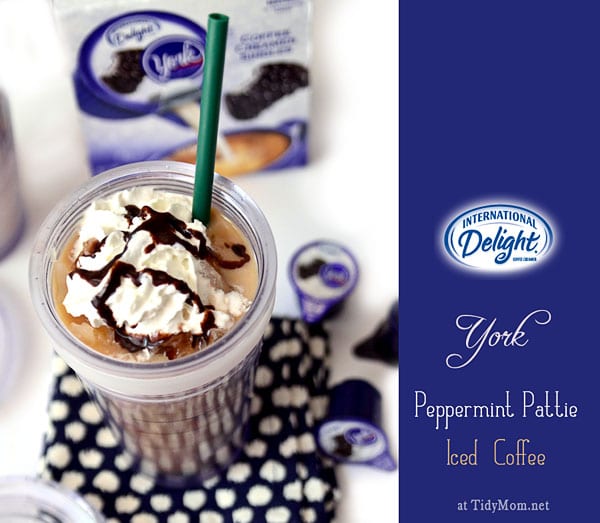 York Peppermint Pattie Iced Coffee