The Perfect Cupcake Recipe (using a mix)
The Perfect Cupcake Recipe using a mix. This is my all time favorite, go to "recipe" for cupcakes. You can use this "trick" to make a box cake mix taste like "from scratch"

If you follow this Perfect Cupcake Recipe using a mix, you will be amazed that your batter is nice and thick and creamy – not thin and runny like it is when you follow the box instructions.
TIP: When filling cupcake papers – use an ice cream scooper! – One scoop is just the right amount per cupcake!
I recommend for making perfect cupcakes:

I use this cupcake recipe 99% of the time when I make cakes and cupcakes and I always get lots of compliments!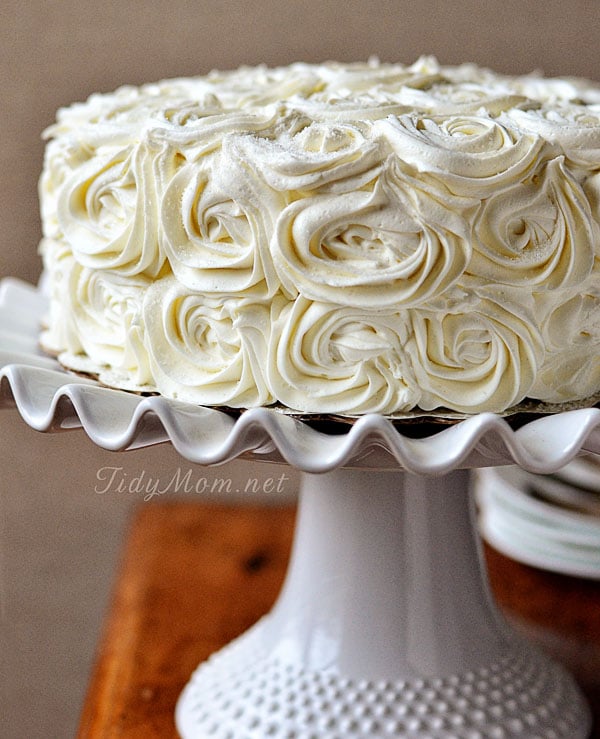 *Because I get so many emails asking…….YES you can use this to make a cake too! Cupcakes are just mini cakes. 😉
This Dark Chocolate Frosted Yellow Cake with Raspberry Preserves is made by doctoring a cake mix too.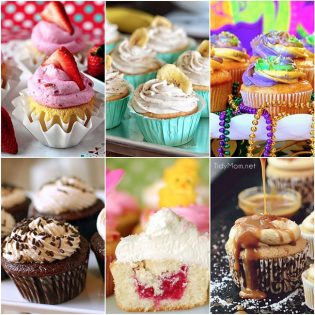 Perfect Cupcake Recipe using a mix
Ingredients:
1 box mix (any flavor*) – but get the good kind, Duncan Hines or Betty Crocker
3 Large Eggs
1/2 cup butter, melted
1 cup of water
Directions:
Heat oven to 350° and line muffin pan with cupcake liners.
In a large bowl, combine cake mix, eggs, butter and water using an electric mixer on low for one minute, then mix on high for one minute.
Divide batter evenly into cupcake liners, filling each two thirds full.
Bake for 20 minutes and cool completely.
Making this recipe? Share it with us on Instagram using the hashtag #TidyMom so we can see what you're creating in the kitchen!
Want more great recipes like this? Follow my TidyMom Easy Recipes Pinterest Board
Like this Perfect Cupcake Recipe using a mix?  PIN IT!