Mexican Black Bean Pizza
Mexican Black Bean Pizza.  Lots of cheese, BUSH'S® Black Beans, salsa, green chiles, and chicken give these tortilla pizzas a spicy, Mexican spin.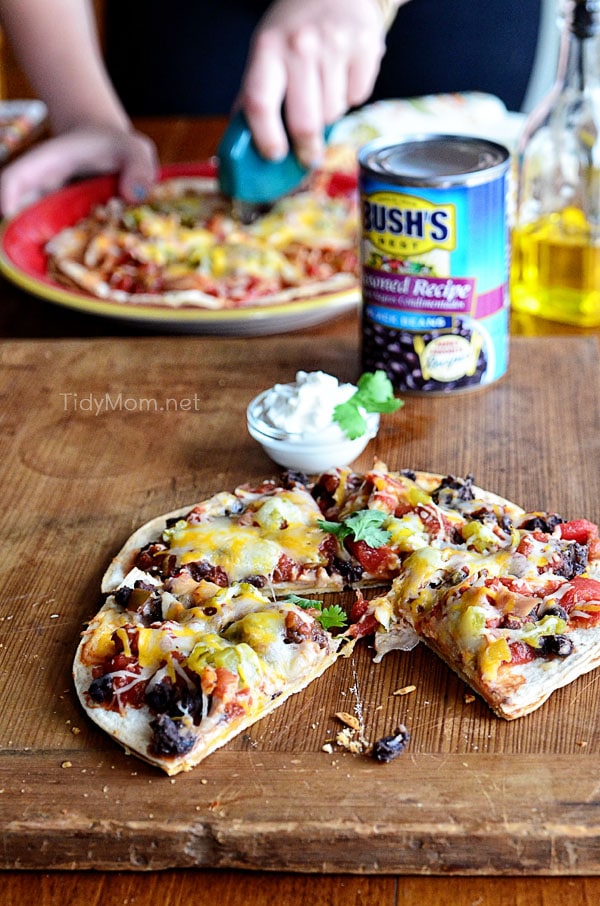 I'm pretty sure our youngest daughter lived in Mexico in a previous life, her love for Mexican food runs high for a girl who has spent all of her nearly 17 years in the Midwest.  Mexican related food is on our table at least once per week, sometimes more. Of course not all of the "Mexican" food we eat is authentic, but who's keeping track, right?
After my recent trip to Austin, and consuming migas for breakfast at Magnolia Cafe, I told Allison, she hasn't had the chance to eat GOOD Mexican food yet! – That girl needs a trip to Mexico, or at the very least, Texas! lol  We just can't get food like that in Missouri!
I know Mexican pizza may not be authentic Mexican food, but it's still a favorite of ours when we hit up the fast food joint with the bell on the sign 😉
I never realized how easy these crunchy cheesy pizzas are to make at home! —-and WAY better!
Mexican Black Bean Pizza
No fat laden beans, or extra oils with this tasty dish.  Mother and daughter Mexican-food-fan approved!   Quick enough for a week night meal, and easy enough my teen can make for lunch or a snack. —–so much healthier than stopping at the fast food joints!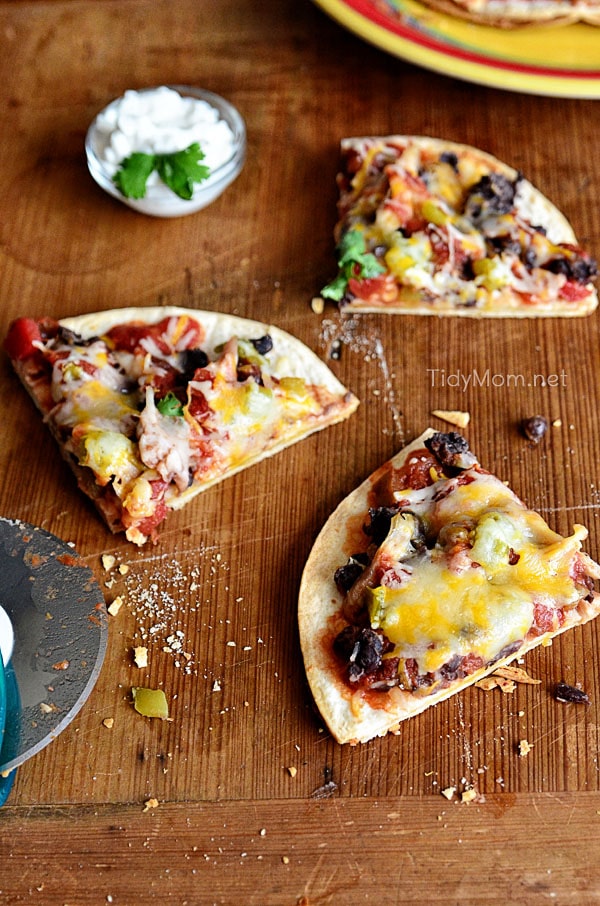 The original recipe from Bush's Beans calls for onions with the black beans, but I'm not a big onion fan, so I left them out, and replaced the pulled pork or chorizo, with chicken.  I usually have a rotisserie chicken on hand, which is great for a meal or snack like this!
Mexican Black Bean Pizza can be customized to each person's liking, so feel free to mix up the toppings to your liking, you could even omit the meat all together since the black beans are filling enough, all on their own.
Want more great recipes like this? Follow my TidyMom Easy Recipes Pinterest Board
They are best eaten fresh, immediately after they are cooked.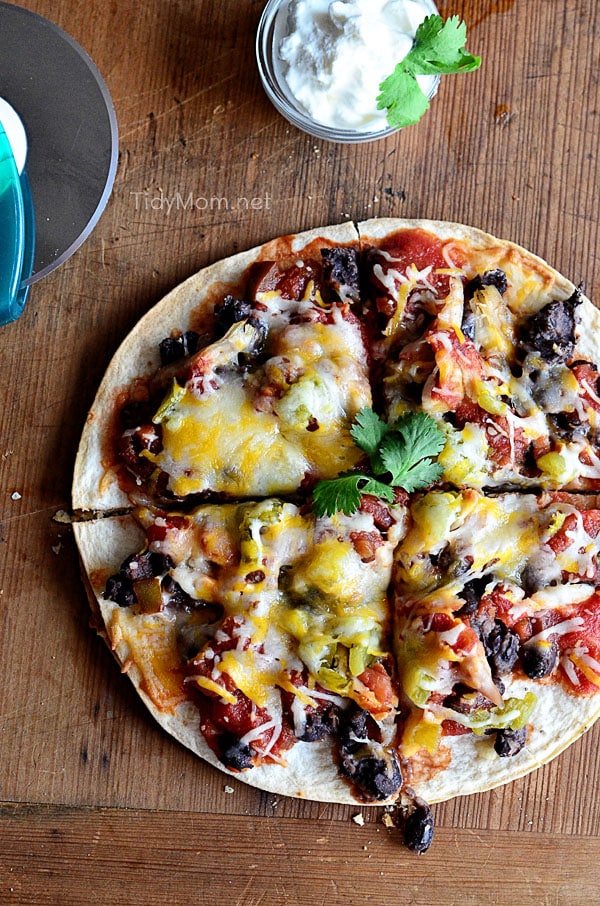 What's your favorite Mexican Dish?
Black Bean & Cheese Quesadillas

Disclaimer:  I grew up in a house who used Bush's Beans, I am now proud to be a brand ambassador for them. All opinions and views are my own.