Recipes
Lemon Burst Cake Mix Cookies
Enjoy the burst of lemon flavor from these light and soft baked cookies.  Lemon Burst cookies are made using a cake mix.
I had a nice response last week with the Funfetti Cake Mix Cookies we made.
One of my fabulous readers, Alicia of Home with the Hollands shared another cake mix cookies recipe with me in the comments.  It's just as easy and involves a lemon cake mix and cool whip.
I'm a HUGE fan of lemon, and Heather wanted a special treat to take into work for a co-worker's birthday ……… easy and delicious was all I had time for.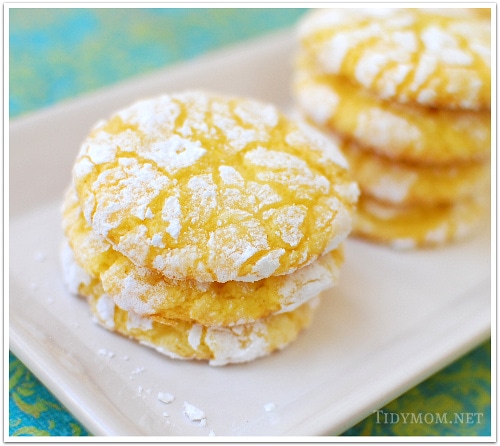 Lemon Burst Cake Mix Cookies
Prep Time: 15 minutes
Cook Time: 12 minutes
Total Time: 27 minutes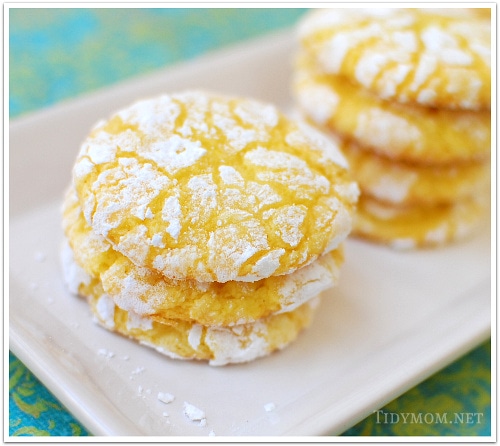 Enjoy the burst of lemon flavor from these light and soft baked cookies.
Ingredients
1 box Lemon* Cake Mix (with pudding in the mix)
1- 8 oz container Cool Whip, completely thawed
1 egg, beaten
1/2 cup powdered sugar (for rolling)
Instructions
Preheat oven to 350°
In a medium bowl combine dry cake mix, and beaten egg. Mixture will be crumbly. Fold in thawed Cool Whip until well combined. Dough will be thick and sticky.
Drop by teaspoonfuls into a bowl of powdered sugar and roll to coat.
Place on cookie sheet lined with parchment paper or silicon baking sheet. Bake for 10- 12 minutes or until slightly set and tops are cracked. Cool on pan for 5 minutes then transfer to wire racks to cool.
Notes
Dough is a little easier to handle if you refrigerate about an hour before dropping in powdered sugar, but it's not required.
You don't want to make these cookies too big, the key is to keep them small.
Since the dough is sticky and to keep your cookie size small and consistent, try using a small cookie scoop to drop cookie dough into powdered sugar, for easier handling.
*Try making these cookies using strawberry or orange cake mix for variety.
http://tidymom.net/2010/lemon-burst-cake-mix-cookies/
Copyright© 2009-2013 TidyMom.Net
NEW FEATURE: Save recipes to your personal recipe box with the

Once you have your favorite recipes in your Recipe Box create a Meal Plan with them and the ingredients will automatically be added to a Grocery List!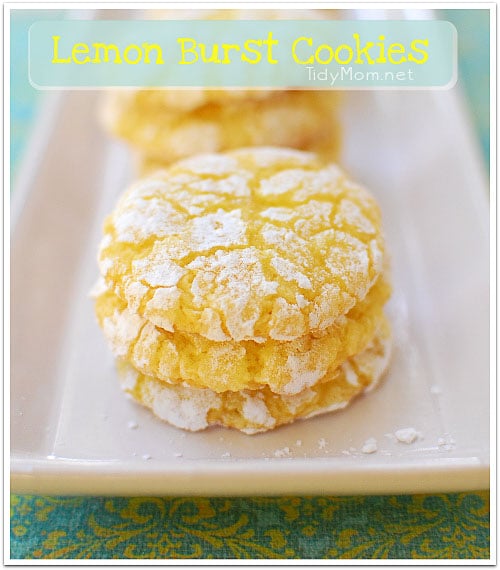 You Might also enjoy these lemon recipes:
Lemon Curd Filled Cupcakes with Lemon Buttercream
Lemon Recipe Round Up- 16 recipes from top food bloggers



more by Cheryl »
Cheryl Sousan
A self-proclaimed neat freak, Cheryl chronicles her journey through homemaking on her blog, TidyMom.net, where she shares recipes, tutorials, crafting and her ever-growing love for photography. This St. Louis mom juggles her passion for life, her daughters and her tiger-loving husband, all while her obsession with tidiness cleans up the trail blazed behind her. Google+
You May Also Like...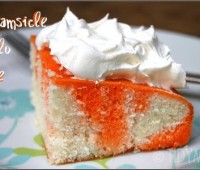 posted on July 20, 2009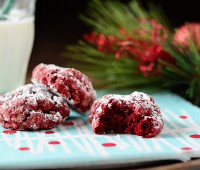 posted on December 12, 2013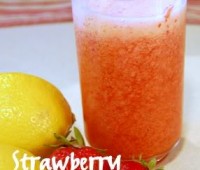 posted on July 12, 2010