The Perfect Snickerdoodle recipe
I know, I know……….I've been baking a LOT lately!
Judge away if you must, fact is my family likes sweets. There, I said it!
But seriously, when you go to the grocery store, don't you buy some junk snacks? A bag of cookies? snack cakes? a bag of candy?………I do! Don't get me wrong, I pick up fruit, yogurt, veggies and other good stuff, but sometimes instead of buying the sweets, I make them.
My hubby's favorite cookies are Snickerdoodles. I didn't get around to making any at Christmas time. So when my friend Kristina posted that she had found The PERFECT Snickerdoodle I knew that I had to try them out!! Not to mention that I jump at any chance to make my house smell like cinnamon heaven!
Shortly after these puppies came out of the oven I had to try one out, I then immediately reached for a second one!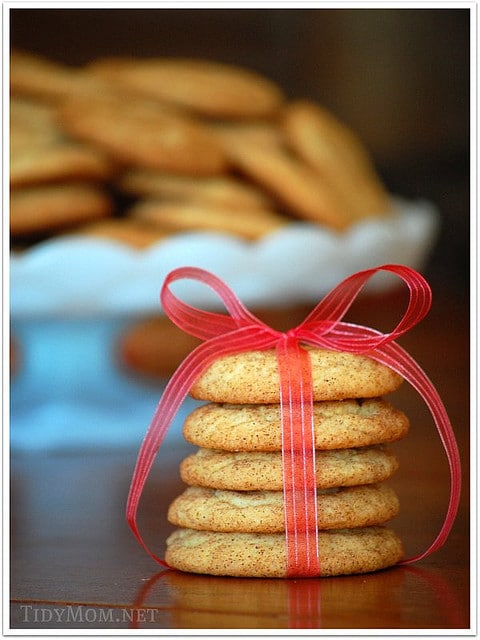 The dreaminess of cinnamon and sugar along with crisp edges and a soft cake-like center will make the perfect Snickerdoodle, and by golly, I believe this one does all of that and more!
These classic cookies are the perfect crowd pleaser!
Pop over to Kristina's for her Perfect Snickerdoodle recipe!
Thanks Kristina!!