Happy Valentines Day!!
I had these mini loaf pans I picked up at Michaels during Christmas for $1 each!
They worked perfect for Valentines Day.…..I made some mini loaves of my family's favorite Banana Bread with chocolate chips and a hint of cinnamon makes this quick bread a real treat!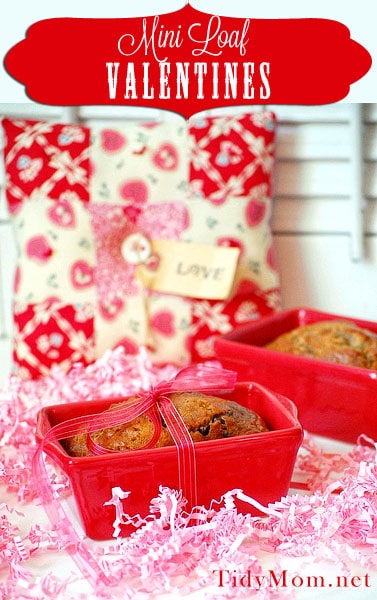 I hope your day is filled with LOVE