Stainless Steel Straws Changed My Life | I'm Lovin' It
Ok, so that title might be a little dramatic……but have you ever drank a smoothie or milkshake thru a stainless steel straw?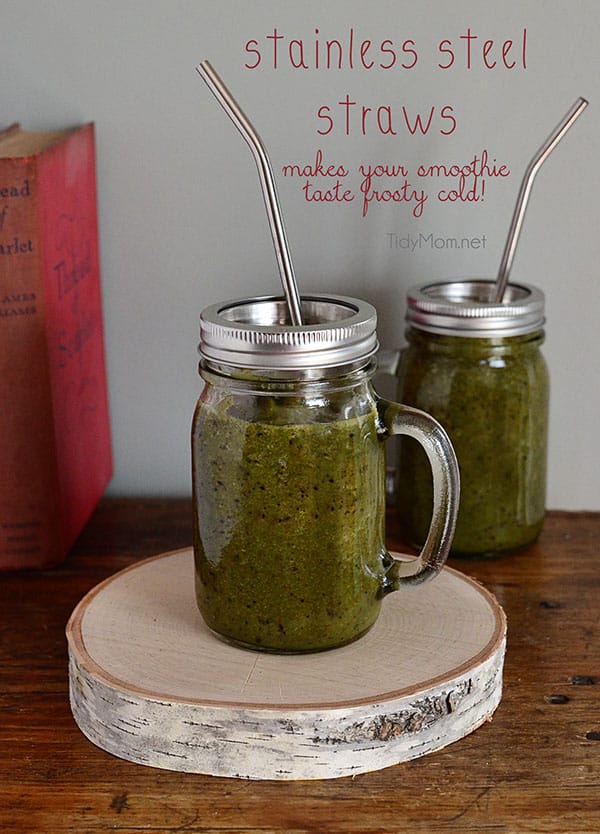 All the classiest hipsters sip their #greensmoothie through a stainless steel straw! Tweet This

Last month I started on the road to enjoying a green smoothie a day, and my mind was kind of blown when I bought a few stainless steel straws!   
Not only are they better for the environment, but they make your smoothies tasty frosty cold!  I know what you're thinking……..I thought the same thing, my smoothie is already cold, how 'warm' could it get sliding up a paper or plastic straw.  But I'm here to tell you, it's kind of crazy, but it really does make it taste so much colder!
When reading a few online reviews about stainless steel straws, I saw some people complain that they hurt their teeth……. I don't know about you, but I don't drink thru a straw with my teeth, so my teeth never touch the straw, so that is not a problem for me. 😉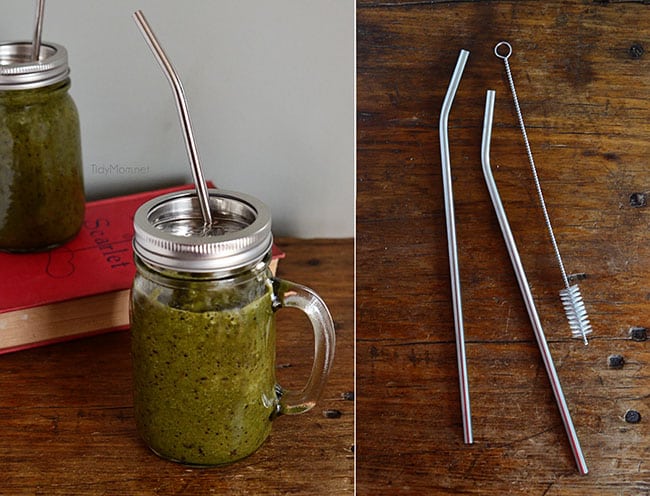 You do need to make sure to get a little brush to clean them with, especially if you are drinking green smoothies…..those ingredients really seem to stick inside the straw.  You can still pop them in the dishwasher to sanitize, but I just wash them by hand. 
I bought my straws and brush from ecojarz.com when I bought the mugs and lids — note, for some reason I put my lids together upside down the day I shot this, the lid insert should stick out above the ring, not sunk down in it. lol
Have you tried stainless steel straws?  I'd love to hear your thoughts in the comments
you might want to read my post on green smoothie tips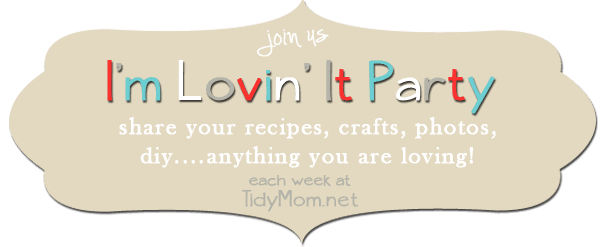 I'm Lovin'…….Stainless Steel Straws

Now it's your turn! Please remember to link back to http://TidyMom.net
Let us know what you're lovin' this week!
*Don't forget to come back over the weekend for the I'm Lovin' It Wrap Up post……where I feature a few of the great links!!
What is I'm Lovin' It Fridays? get all the info, how to's trouble shoot and button here