I'm Lovin' It – My Nesco Roaster
I have several kitchen "tools" that I can not live with out and my Nesco Roaster is one of them.
I bought it on a whim one day when several other ladies were raving about it on Fishing For Deals.  That was several years ago, and I still LOVE it!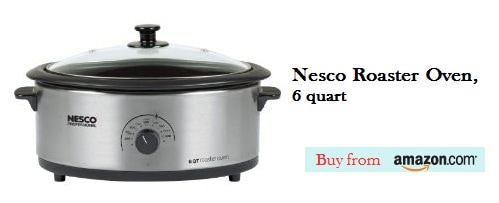 This is NOT a paid or sponsored post……it's just a product I have used and loved for years.
90% of the time I use it as a slow cooker, for dishes such as our Italian Beef , Creamy Italian Chicken,and BBQ Beef.
The 6-quart capacity family-size roaster oven also roasts, bakes, cooks, steams, as well as slow cooks and serves all in one!  It's versatility and size make it a perfect appliance for preparing family meals as well as, a practical gift – ideal for weddings, showers, Mother's Day and Christmas!
I have never used it to it's full capacity, slow cooking is what I do most with it.  I love the shape, the size and that the pan is removable and can be used for serving and makes for easy clean up!!
As a roaster I use it to make Amazing Pulled Pork!  It's a must try recipe that slow cooking is not enough…….the roasting in the final steps is what makes this pulled pork AH-mazing!
Do you have a favorite kitchen "tool"?  I plan on sharing a few more in the next few weeks!
I'm Lovin' my Nesco Roaster!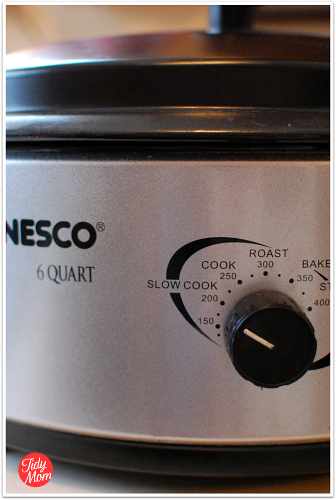 Now it's your turn!
Let us know what you're lovin' this week!
If you have something to share with us on your blog, add your link below.
*Don't forget to come back over the weekend for the I'm Lovin' It Wrap Up post……were I feature a few of the great links!!
What is I'm Lovin' It Fridays? get all the info, how to's and button here