Inside Out Mini Pumpkin Pies
Inside Out Mini Pumpkin Pies are fall dessert has all of the flavor and texture of a delicious pumpkin pie with the crust baked right in!
Be sure to sign up for my email… to get new recipes and ideas in your inbox!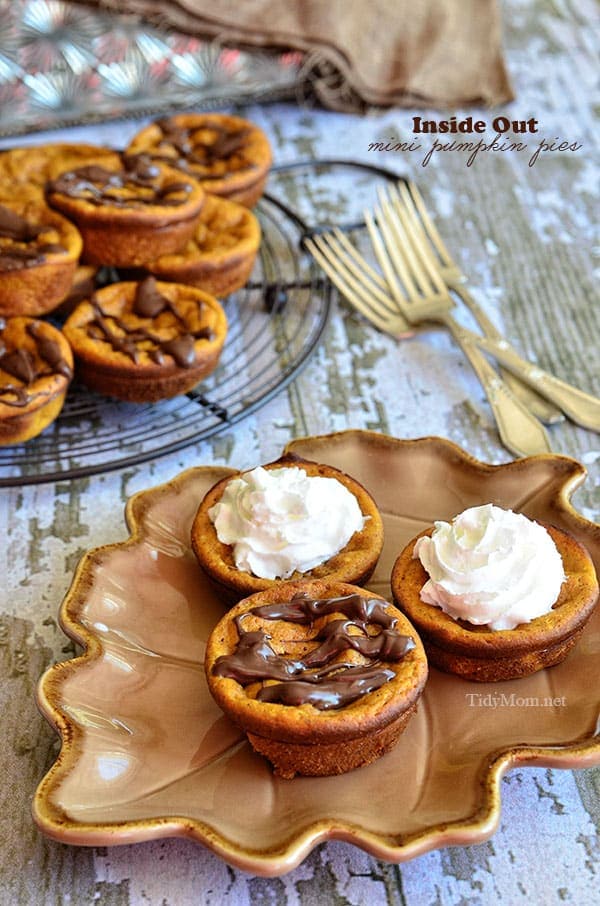 So Fall officially arrived over the weekend, and you know what that means………..we all start craving pumpkin recipes!!
A while back I had bookmarked this recipe from the Betty Crocker website for Incredibly Easy Mini Pumpkin Pies and I thought the first day of fall was the perfect time to give them a try.
I was so intrigued by the fact that these little bites promise you all the flavor and texture of a pumpkin pie without the traditional crust.
What Are Inside Out Mini Pumpkin Pies
Basically, it's a pumpkin pie filling with Bisquick mixed in, which gives these little pies enough structure to hold it together — that's why I decided to name them Inside Out Mini Pumpkin Pies – the crust is inside the pie!
These tasty inside out mini pumpkin pies are SO simple to make! Just whisk all of the ingredients together, divide batter into muffin tins and bake. When these little pies come out of the oven, they will fall as they cool because of their slightly dense pumpkin pie center.
They are best-served room temperature or chilled. I prefer my pumpkin pie chilled, so once they became room temperature, I put them in a covered container and popped them into the fridge. When ready to serve, top with some whipped cream or a drizzle of melted chocolate……or both!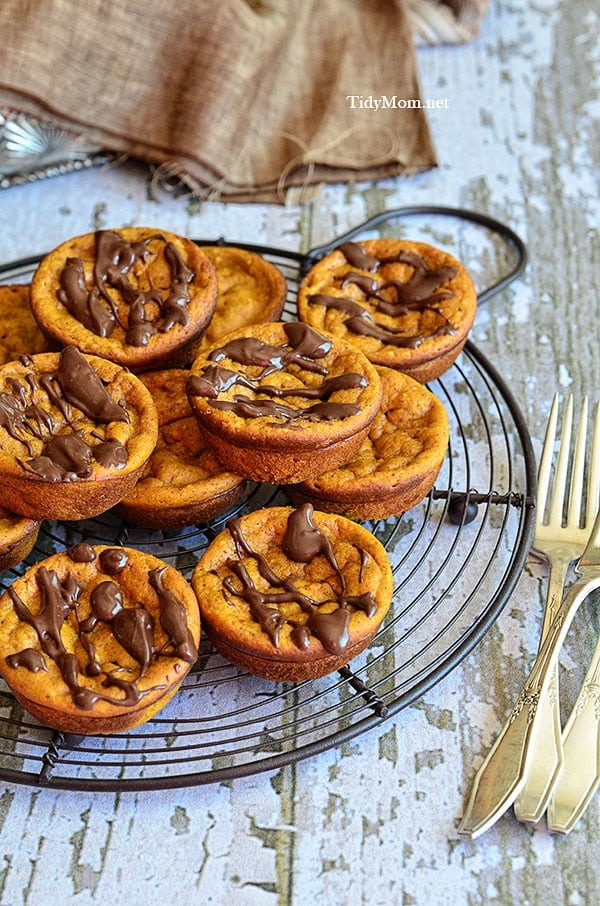 Now don't get me wrong, these will never take the place of real pumpkin pie……..I'm a HUGE fan of pie crust!! But you can't beat the simplicity and how portable these are. You could also make them in a mini muffin pan for bite-sized portions!! How perfect would that be for a party!!
More Pumpkin Recipes you might enjoy:
Glazed Pumpkin Doughnut Muffins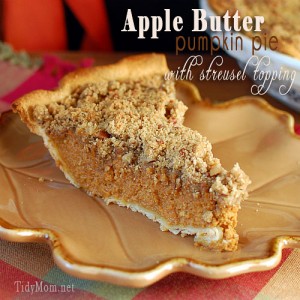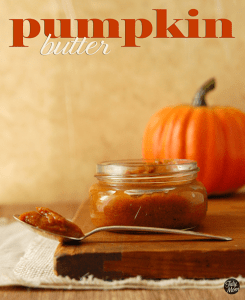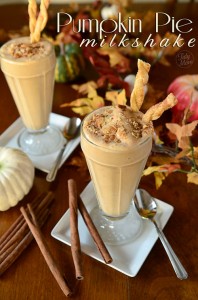 Pumpkin Pie Milkshake with Pie Crust Straws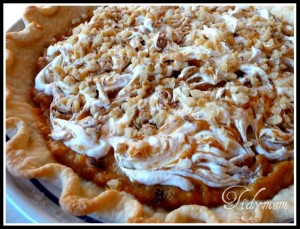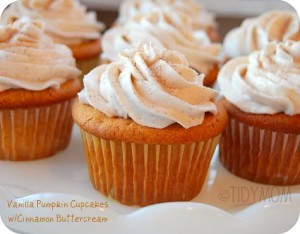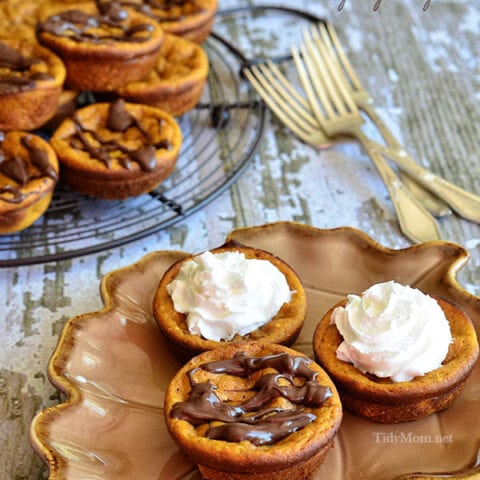 Inside Out Mini Pumpkin Pies
This dessert has all of the flavor and texture of a delicious pumpkin pie with the crust baked right in!
Ingredients
1 cup canned pumpkin puree
1/2 cup Original Bisquick® mix
1/4 cup granulated sugar
1/4 cup brown sugar
3/4 cup evaporated milk
1½ teaspoons pumpkin pie spice
2 large eggs
Whipped Cream Topping (optional)
Melted Semisweet Chocolate (optional)
Instructions
Heat oven to 375°F. Spray 12 regular-size muffin cups with cooking spray.
In a medium bowl, whisk together first 8 ingredients.
Divide batter evenly into 12 muffin cups.
Bake about 20-30 minutes or until muffin tops are golden brown and edges are starting to pull away from sides of pan. Cool in pan. Note, they will sink as they cool. Using a thin knife, loosen sides of pies from pan and remove from pan. Serve cooled or chilled with whipped topping or melted chocolate.