ABC Frittata – The Whole Family Cookbook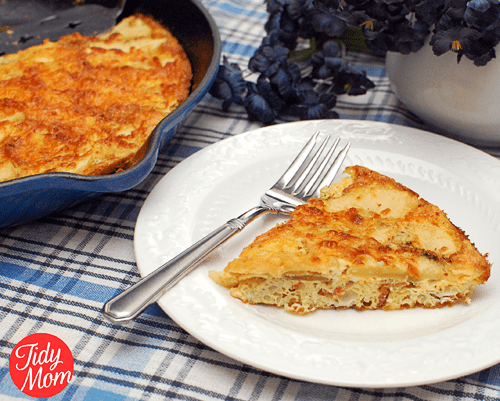 I've mentioned it time and again, one of the best things about blogging is the friendships and the connections with other bloggers.   When one of us has something exciting happen, we all want to join in and shout it from the rooftops!  Today, I want to shout out about a new cookbook by Michelle Stern, called The Whole Family Cookbook.
Michelle is the founder of What's Cooking, a certified green mobile cooking school for children. She teaches kids how to cook  and teaches adults how to cook with kids…… all with a focus on healthy, practical food.   I love her passion for getting families in the kitchen and cooking together!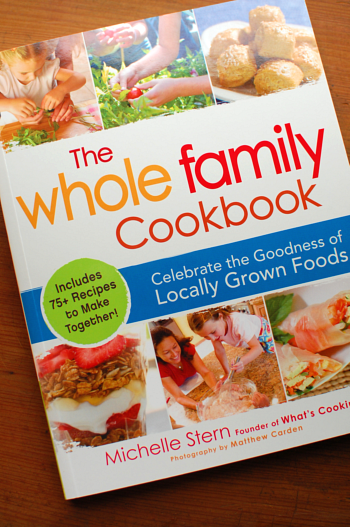 The Whole Family Cookbook
Recipes you can make with your family, for your family.
Recipes kids enjoy making with their family and don't mind eating.
Steps color coded for recommended age groups.  Perfect for parents who just learning to let kids into the kitchen.
Numerous "green" tips, tips on eating healthy and local.
Over 75 fabulous recipes
Wonderful photography
Want to know more?  Listen to what Michelle has to say about her book.
The Whole Family Cookbook from Michelle Stern on Vimeo.
When Michelle asked if I would like to try a recipe from her book,  my eyes jumped right to the Frittata.  We had made a Penne Frittata before and I was excited to try another, and what kid doesn't love to crack 10 eggs!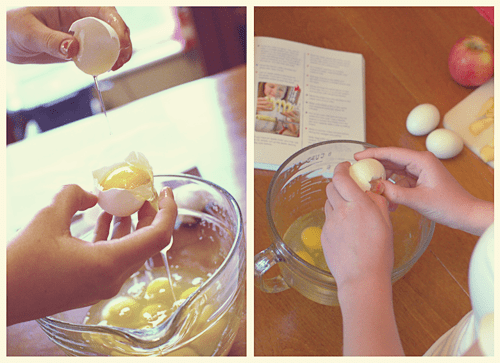 ABC Frittata (Apple, Bacon, Cheddar)
Michelle always has a plethora of eggs on hand, with the flock of chickens in her family's backyard.
Serves 4

Ingredients
8 whole eggs
2 egg whites
1 cup Cheddar cheese, grated
Salt and Pepper, to taste
3 slices bacon
Ground Pepper, to taste
2 apples, Fuji or Gala
1 Tablespoon butter
Directions:
Put the rack in the upper third of the oven. Preheat oven to 450°
Crack the eggs, one at a time, into a medium bowl. Check for stray shells. To separate the egg whites, crack the egg over an egg separator or someone's clean hands. Carefully let the egg white slip through the fingers into the bowl, with the yolk remaining.  Using a whisk, beat the eggs until the yolks and whites are thoroughly combined.
Cook bacon.  You can fry them in a skillet or bake them in a 425° oven on a cooling rack placed on a rimmed baking sheet.  Let bacon cool, then crumble with clean hands and set aside.
Grate the cheese. Younger children can help you use a rotary cheese grater . Older children can use a box grater. Add half of the grated cheese to the egg mixture and stir to combine. Add salt and pepper.
Use a vegetable peeler to peel the apple. If you have an apple corer, you may use it. Or, simply cut up the apple, leaving the core behind. Slice the apple pieces very thinly. As you are cutting, be sure to put the flat side of the apple pieces down, so the chunks don't wobble on your cutting board.
In a medium cast-iron or nonstick ovenproof skillet, heat the butter over medium heat. Add egg mixture to the skillet. Sprinkle the bacon crumbles evenly over the eggs. Gently arrange the apples on top of the egg mixture, in a circular pattern. Sprinkle with remaining cheese.
Move the skillet from the stovetop to the upper rack of your oven. Bake until frittata is firm in the center and cheese is browned, about 20 minutes. Put on an oven mitt and remove skillet from oven.  Use a flexible spatula to loosen the frittata from the pan. Carefully slide it onto a cutting board. Allow to cool for a few minutes before slicing into wedges.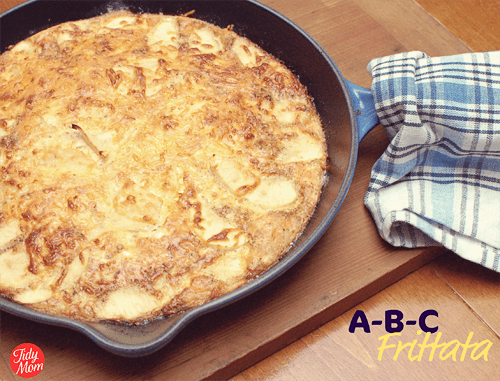 It was fun to watch the joy on my daughter's face and her sense of accomplishment as we placed the Frittata on the family table.
Click here purchase The Whole Family Cookbook on Amazon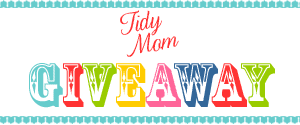 Giveaway has ended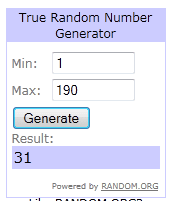 Congrats to #31 Angie of Vivo Bello
Now for the best part!! One lucky TidyMom reader will win a copy of The Whole Family Cookbook of their own!
I'm sharing this recipe at:
Mouthwatering Mondays, Tasty Tuesday,

Disclaimer:  I was given a copy of The Whole Family Cookbook for this review, I was not compensated in any other way.