Favorite PUMPKIN Recipes!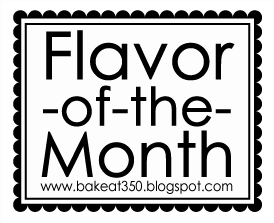 My buddy Bridget of Bake at 350 host's a party titled Flavor of the Month at the end of each month. (her party will start this evening – so I'll link this post up then)
This month's flavor is PUMPKIN!
I have been having FUN with Pumpkin this month!! It's one of our favorite flavors and can be used so many ways! I have several pumpkin recipes to share!
Actually the first Pumpkin recipe I tried, was one Bridget posted for
Pumpkin Cream Cheese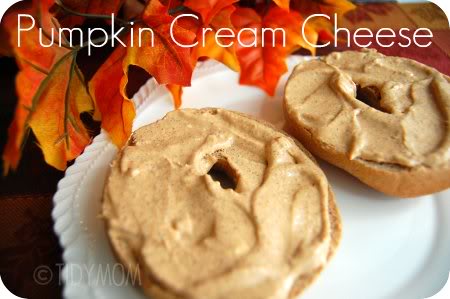 This was GREAT with my whole wheat bagels!
I adapted Bridget's recipe to what I had on hand, you can find Bridget's recipe here.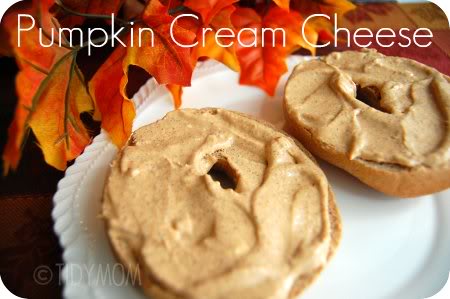 Ingredients
8 oz cream cheese, softened
1/2 c canned pumpkin (not pumpkin pie filling)
1 tsp cinnamon
1 tsp pumpkin pie spice
1 tsp vanilla
4 TBSP brown sugar
Instructions
Beat all ingredients together until smooth. Refrigerate.
https://tidymom.net/flavor-of-the-month-pumpkin/
Copyright© 2009-2013 TidyMom.Net
More pumpkin recipes
Enjoy!!
If you have any pumpkin recipes to share,
be sure to link up over at Bake at 350,
or just head over there for more FAB recipes!