Vampire Salon!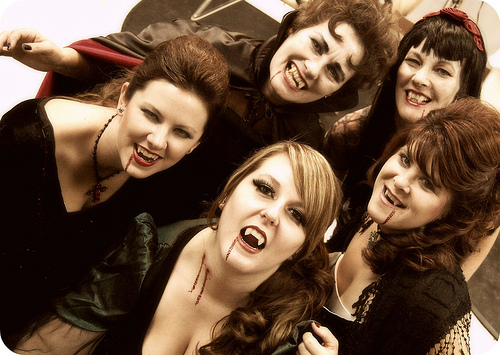 Happy Halloween!!
Yesterday I made cupcakes and took up to the salon where Heather works. I printed the CUTE cupcake toppers (free) from my generous and talented friend Amy of Living Locurto – you can print your own here.
All of the girls at the salon dressed as Vampires…..so you know I had to take my camera as well! Take a look at the fun we all had! They even had gummy fangs to pass out to trick-or-treaters!

Created with Admarket's flickrSLiDR.
Have a SAFE and Happy Halloween!