Easter Cookies with Royal Icing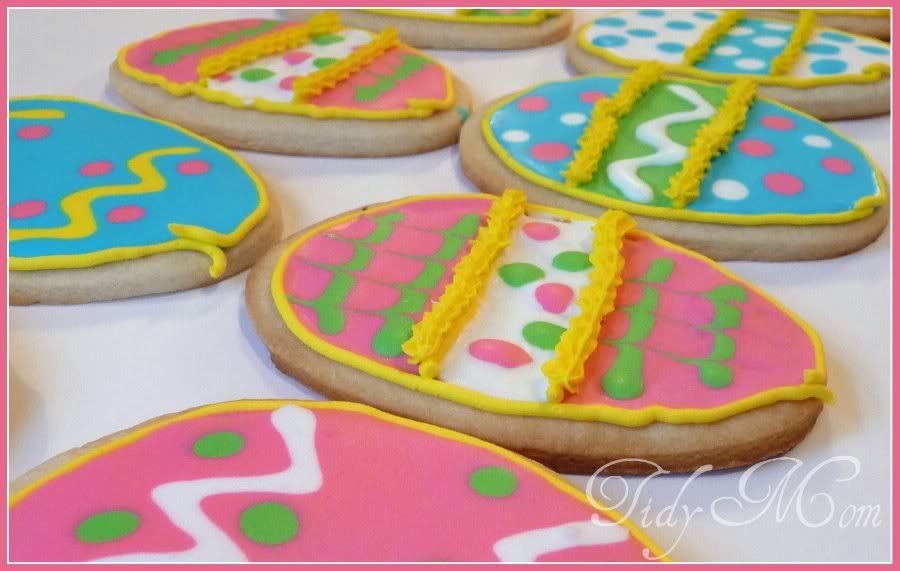 I've been holding out on you guys!
I found a cookie baking blog that is to DIE for!
Bridget of Bake at 350
not only decorates the most awesome cookies, but she also shares some wonderful tips, how to's and takes incredible pictures!!
Her recent post on Easter "egg" cut out cookies inspired me to give the Royal Icing a try
First I shopped for a few supplies.
squeeze bottles –
check
(I got mine at Walmart)
Rubbermaid containers for icing –
check
(I really like these and need to get more)
A new big Egg cookie cutter – check
(I found this at Walmart also)
Coupler and tips
–
check
(I already had these)
Disposable decorator
bags –
check
(I had vinyl, the disposable
were wonderful to work with)
Meringue powder – check
(bought at Michaels with 40% off coupon)
Food Coloring – check
(I bought Wilton's concentrated gels sold at WalMart & Michaels)
I followed all of Bridget's "basics" tips on her blog .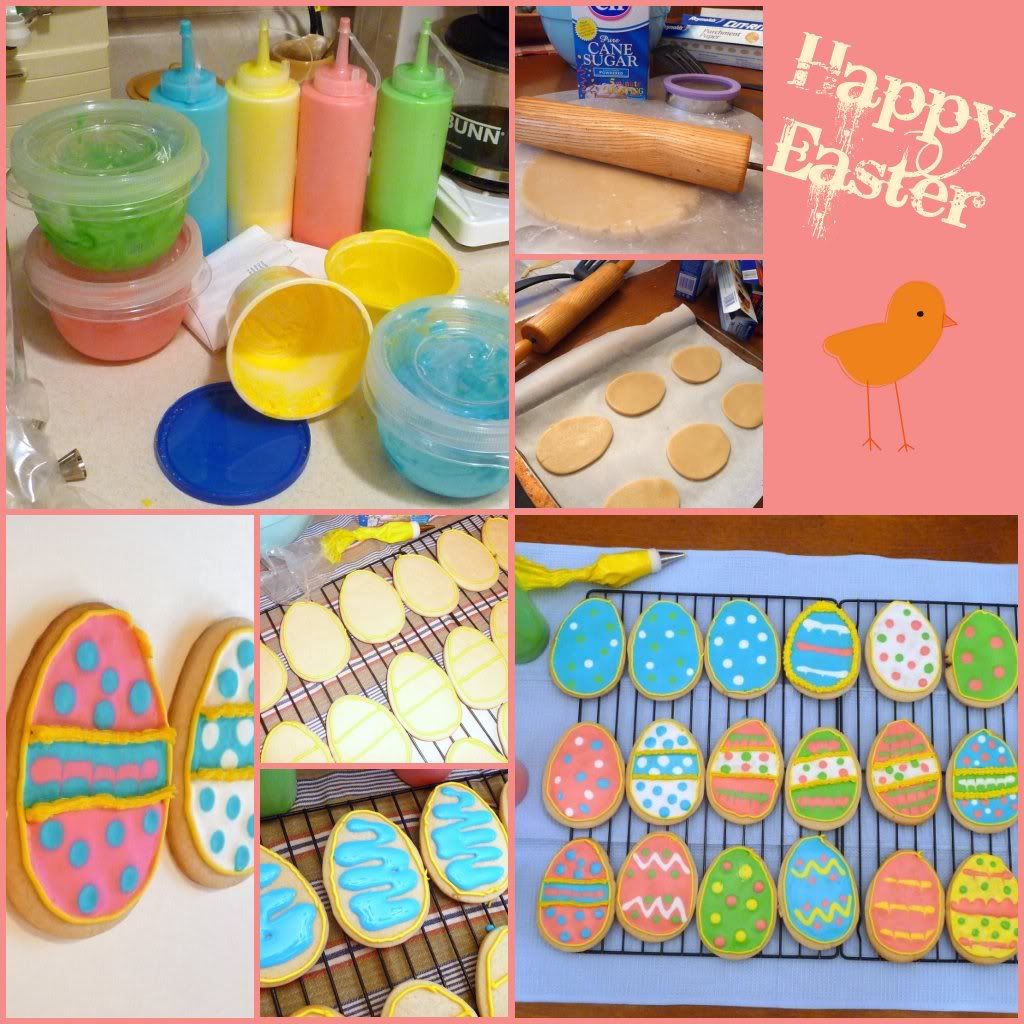 (click to see larger)
I contacted Bridget for some help, and she was GREAT and encouraging!!
After all………
Look how good they turned out!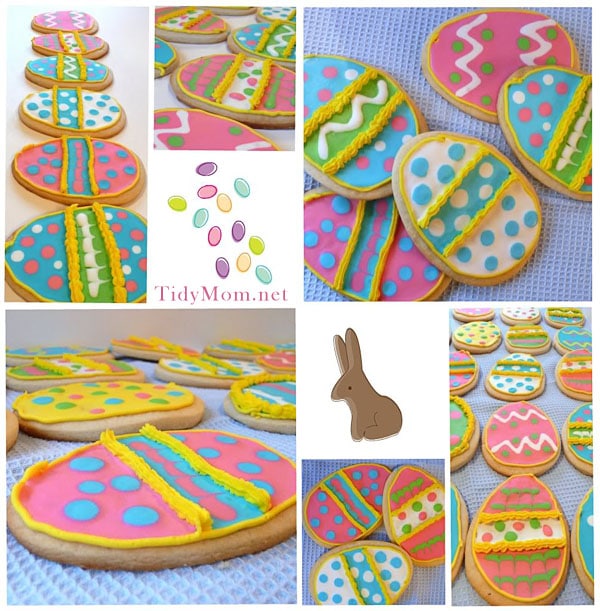 I knew they wouldn't turn out perfect……….
but not bad for the first time huh?
If you want, here's my sister-in-law's butter cookie recipe I used: