Cutout Butter Cookie Recipe for Decorating Cookies
This Butter Cookie Recipe is the best recipe for cutout cookies and decorating with royal icing. Butter cookies are softer than a sugar cookie, but not as soft and crumbly as shortbread, making them the perfect cookie for decorating for the holidays! Between its ability to hold its shape, bake beautifully, and its delicious flavor, this butter cookie recipe has been a favorite in our family for decades.
Last weekend we had our second Drop In and Decorate Party!
What is Drop In and Decorate? It's a cookies-for-donation program. You invite friends and family together to decorate cookies, then donate them to your favorite people, charity or organization.
These cookies were bagged in sixes and were delivered this morning to The Agape Food Pantry.
This time Heather and a couple of her friends came to help!!
LET'S MAKE THE BEST BUTTER COOKIE RECIPE AND DECORATE!
Of course, we made our favorite cutout butter cookie recipe (from my sister-in-law) and had a blast decorating the cookies with royal icing and sprinkles!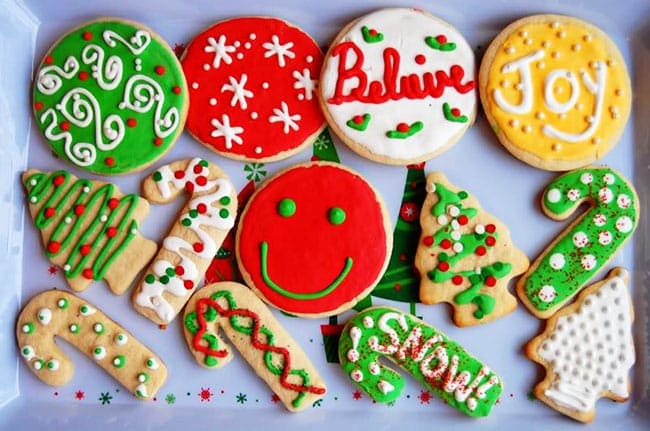 TIP: We used the Wilton Cookie Exchange book for cookie decorating inspiration.
One batch of icing (3 cups) is enough for one batch of the recipe I have shared below.
Bridget has great tips for royal icing and icing bags, I highly suggest you read if you are new to decorating with royal icing.
You can also check out more of my decorated cookies for more tips, tricks, and pictures.
Did you know that you can bake your cutout butter cookies and freeze them, and decorate later?! Yep! it's a great way to make holiday cookies without being overwhelmed!
Need more help with cookies?
Get my cookie baking tips and cookie baking secrets!!
LIKE THIS BUTTER COOKIE RECIPE? PIN IT!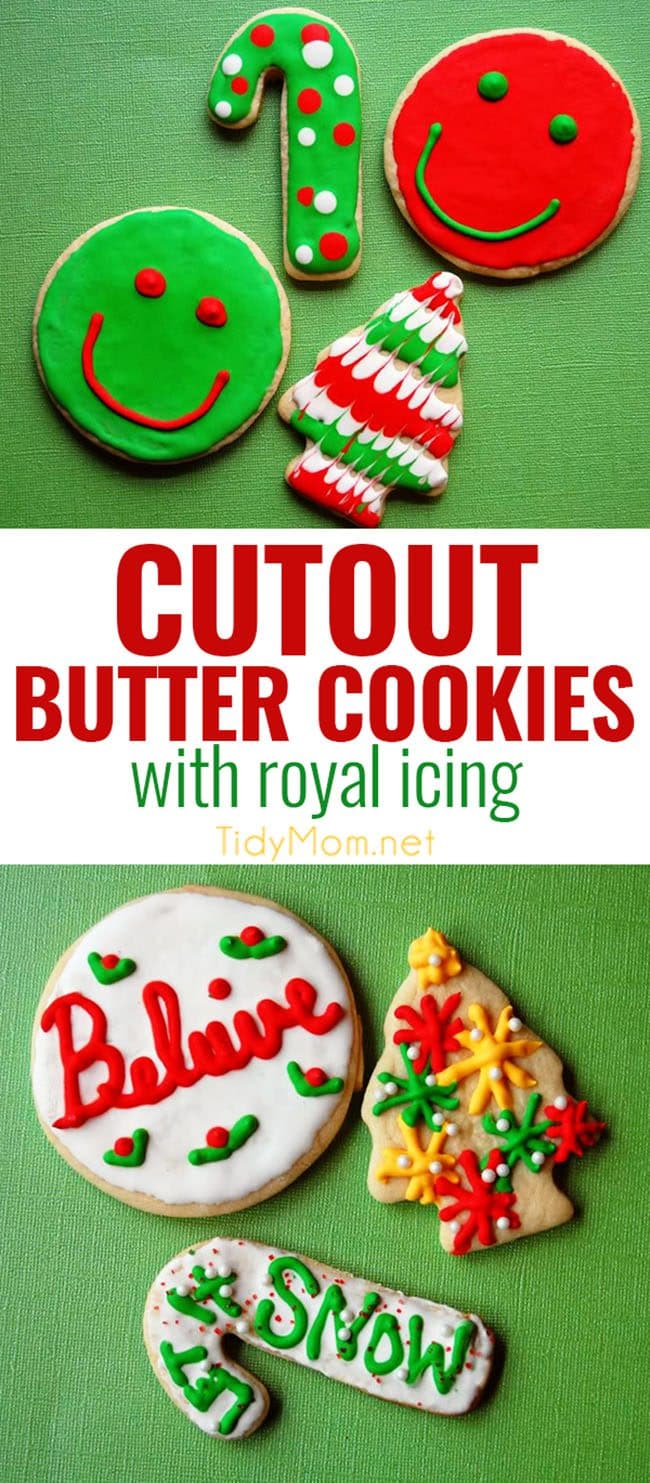 I created a fun little group on facebook and I'd love for you to join in! It's a place where you can share YOUR favorite recipes, home tips, creative ideas and ask questions and see what's new with TidyMom! If you'd like to check it out, you can request to join HERE. Be sure to follow me on Instagram and tag #tidymom so I can see all the wonderful TidyMom recipes YOU make and tips YOU use!
Connect with TidyMom! Facebook | Twitter | Pinterest | Instagram
Sign up to receive an email in your inbox for each new recipe: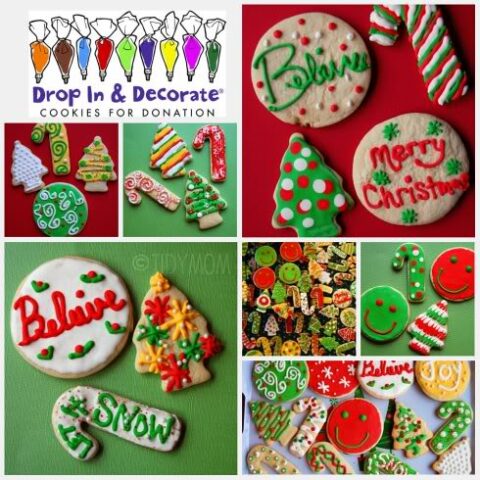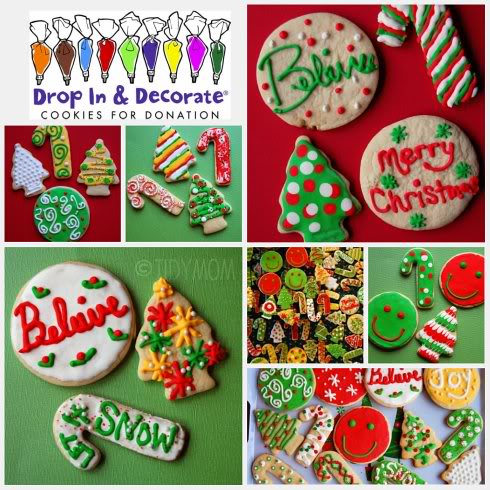 Butter Cookies with Royal Icing
Yield:
30-35 large cookies or 60 smaller
Additional Time:
2 hours
22 minutes
Butter cookies are softer than a sugar cookie, but not as soft and crumbly as shortbread, making them the perfect cookie for decorating for the holidays!
Ingredients
2 cups (4 sticks) butter, softened (NOT margarine – I use salted butter)
1 1/2 cups sugar
2 eggs
4 tablespoons milk
6 cups flour
2 teaspoon baking powder
1 teaspoon salt
3 cups royal icing (I use the recipe on the Wilton meringue powder package)
Instructions
Using a large bowl with an electric mixer, cream butter and sugar. Add egg, milk, and vanilla and continue mixing until well combined.
Whisk baking powder, salt, and flour in another large bowl. Add flour mixture to wet ingredients, 1 cup at a time. Mix until combined before adding each additional cup of flour.
Divide dough in half and form 2 large balls. Cover each ball of dough in plastic wrap and place in refrigerator to chill at least 1 hour or overnight.
Preheat oven to 400° F. Working with 1 dough ball at a time, roll out dough on floured surface (I like to use powdered sugar to flour my surface for cookies) 1/4 to 1/2 inch thick. Cut into shapes with cookie cutter. Place cookies 1 inch apart on ungreased cookie sheets.
Bake 5-8 mins (the large cookies I do for 9 mins) in preheated oven. Cool completely before decorating as desired with royal icing.
UPDATE: Nov 2017:
Drop In & Decorate cookies-for-donation program first started in November 2007. While the program is no longer in existence, you can click here to see all of my Drop In and Decorate posts.