Chocolate Chip Cookie Layered Delight
Chocolate Chip Cookie Layered Delight is four layers of pure bliss. This chilled dessert starts with a chocolate chip cookie bottom topped with a sweet cream cheese layer, chocolate pudding, and a creamy topping with more chocolate chips! This is the dessert recipe of your dreams!!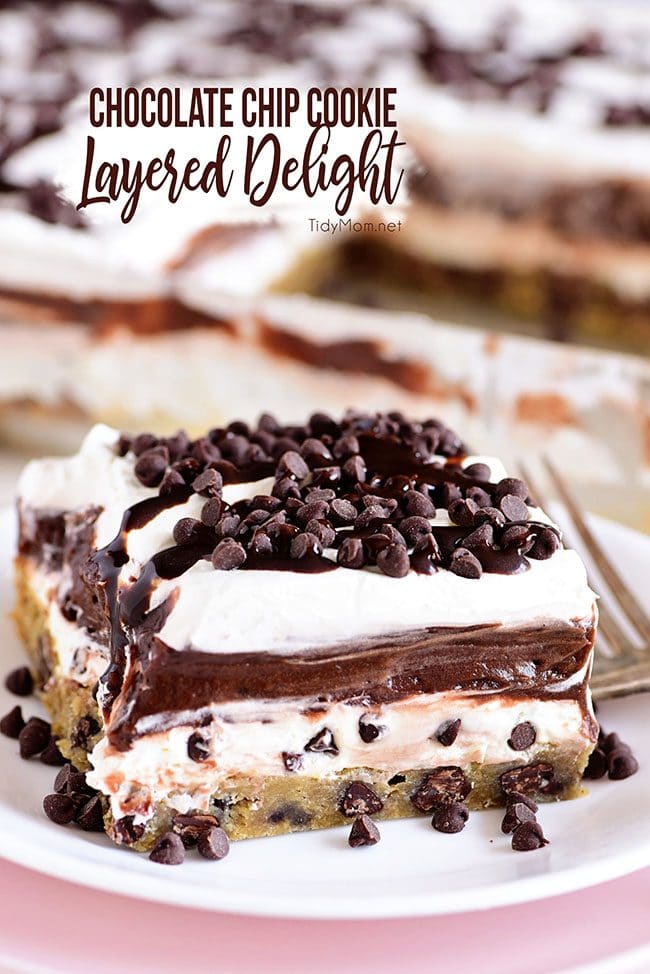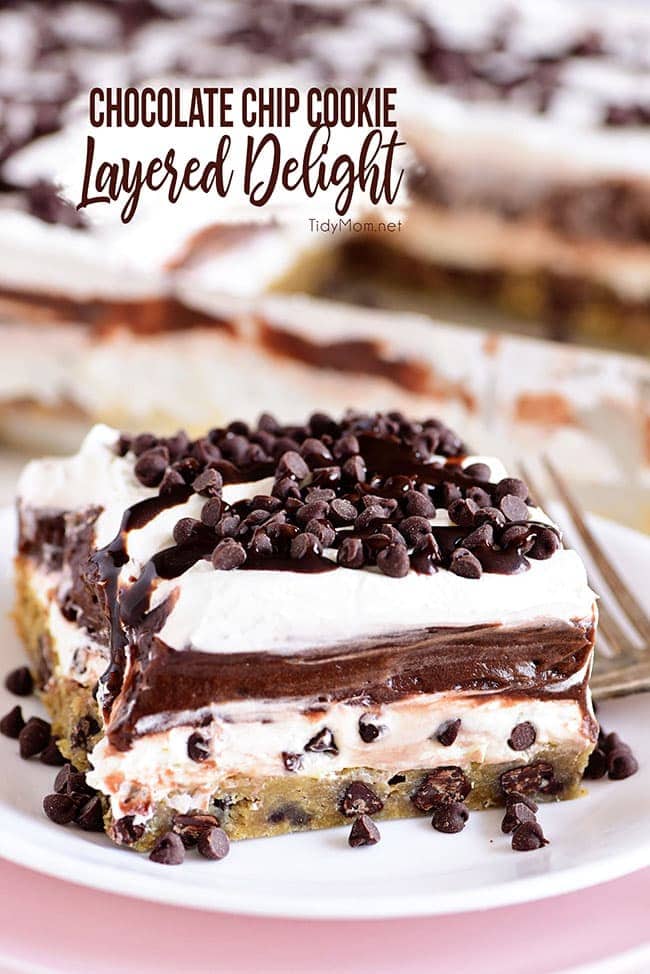 I made this delicious Chocolate Chip Cookie Layered Delight several weeks ago, and almost forgot to share it with you.  If you like chocolate chip cookies and chocolate pudding, you're going to love this dessert!
There are several layers including a soft-baked chocolate chip cookie layer, sweet cream cheese layer, a pudding layer and a whipped topping layer! Sounds amazing right?!
Surprisingly it's not super rich (making it a little dangerous) —- a chocolate lovers dream dessert. Make sure to have a tall cold glass of milk with this layered delight.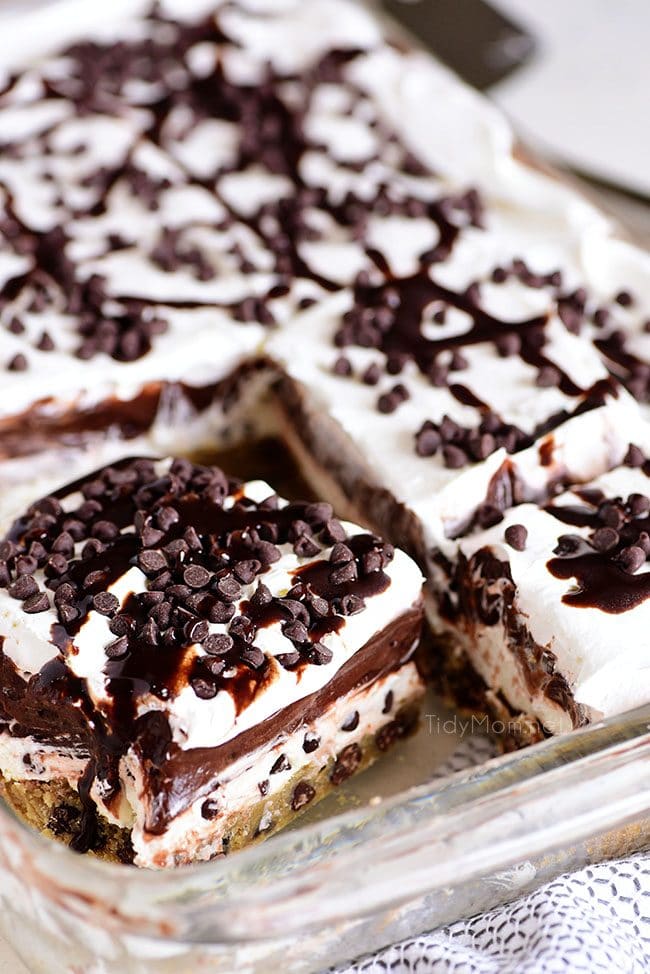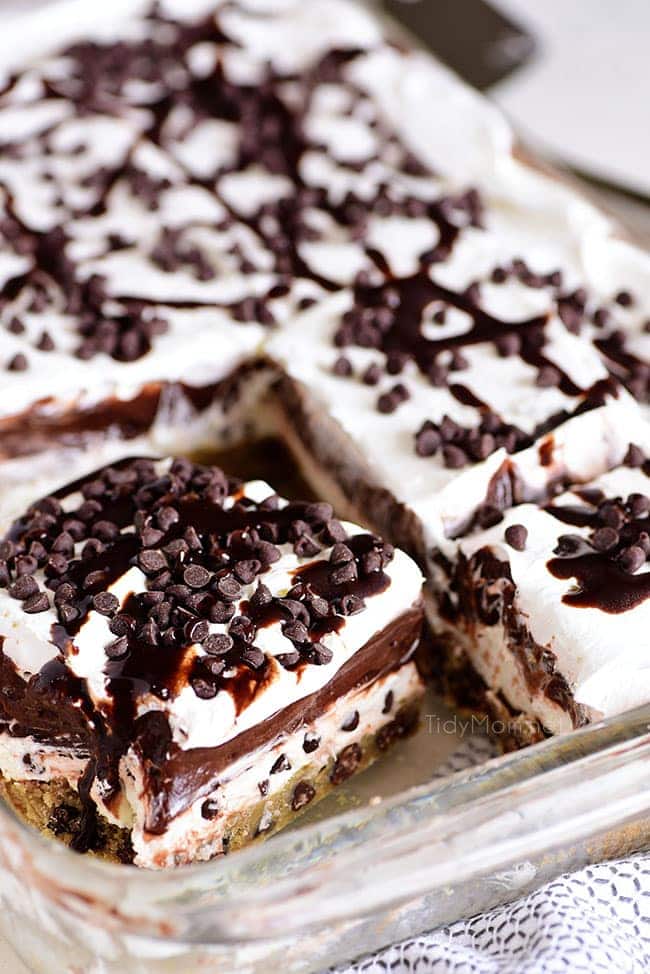 Chocolate Chip Cookie Layered Delight Secret
A roll of refrigerated cookie dough is the secret that makes this recipe really simple and oh so good.  But if you're feeling energetic, by all means, you can use your favorite chocolate chip cookie recipe.
The pudding layer is made with two boxes of instant pudding.  I mixed chocolate fudge pudding with white chocolate pudding for the ultimate chocolate experience.
With three layers of chocolate chips, I found the mini chocolate chips worked the best.  You could always make chocolate shavings for the top if you want to be a little fancy.
Chocolate Chip Cookie Layered Delight is fabulous chilled dessert to enjoy after any meal or take to any event Just be sure to plan ahead while it's very simple to make, the hardest part is waiting for it to chill.
The cookie layer needs to cool completely, and the other layers need to chill well.  You could make it in the morning and serve after dinner, or better yet, just make it the day before.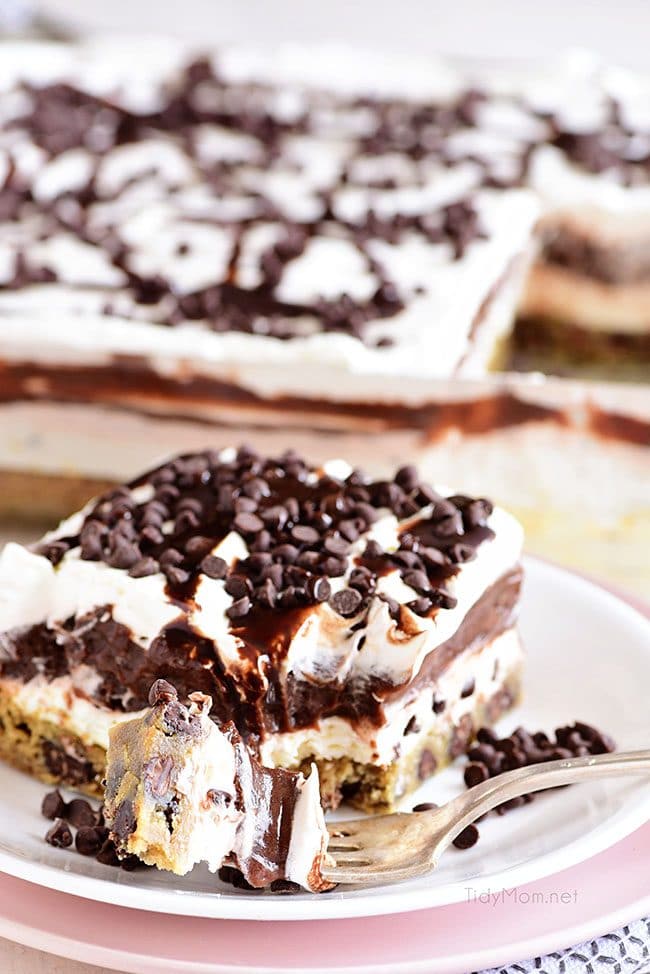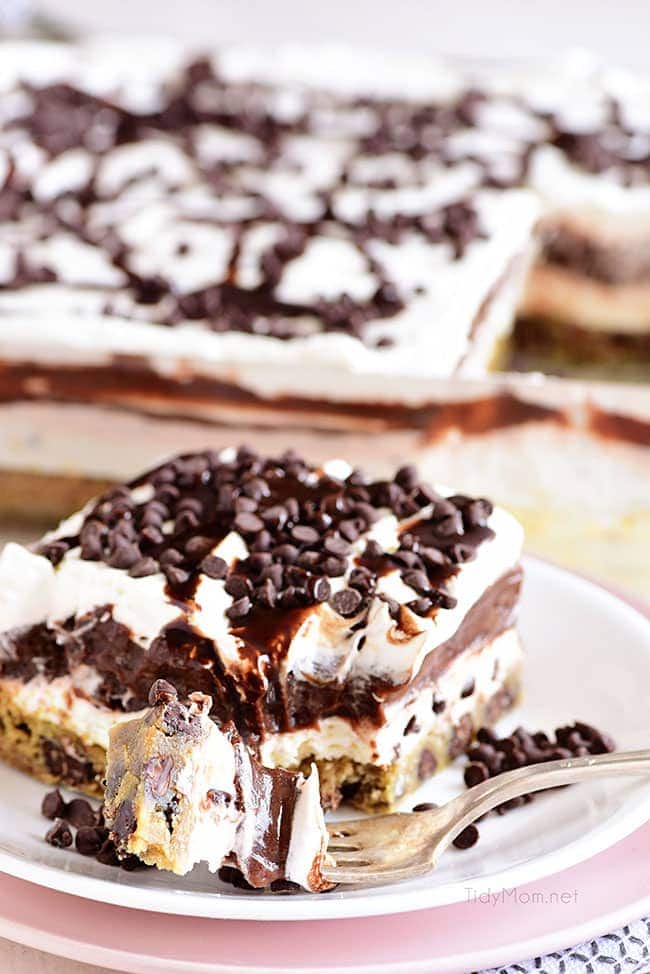 There's something about a chocolate chip cookie and pudding combination that is simply irresistible. This dessert is just that.  Making it a real treat for a birthday, a shower, graduation party or any day really!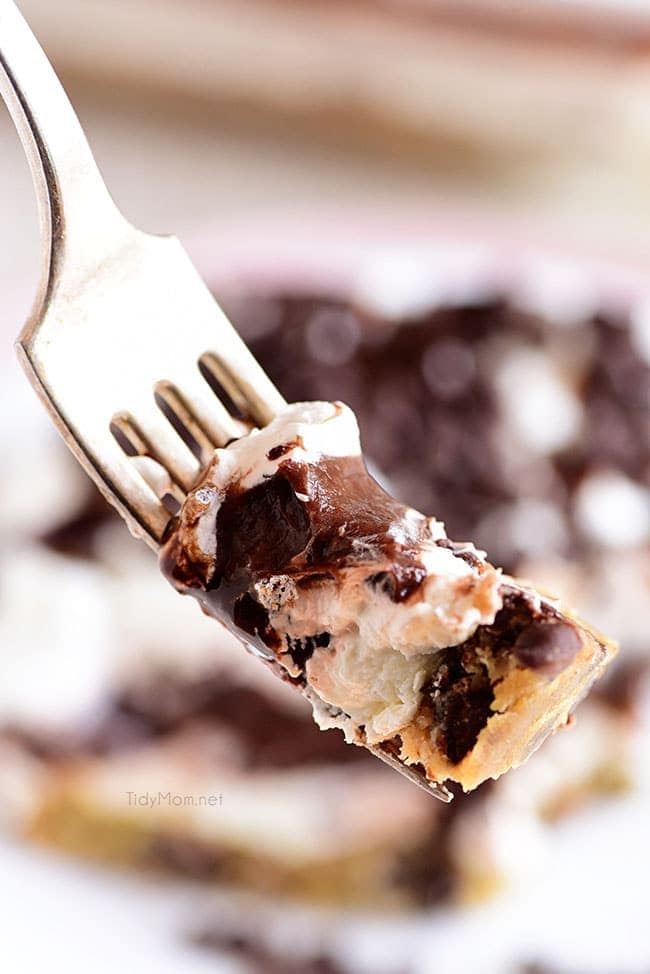 I'm pretty convinced that if you make this dessert, you're going to agree with me that chocolate chip cookie + chocolate pudding are a match made in food heaven.
Want more great recipes like this? Follow my TidyMom Easy Recipes Pinterest Board
Like This Chocolate Chip Cookie Layered Delight Recipe? Pin It!