Pumpkin Chili – Surprise them with this hearty recipe!
Pumpkin Chili is extra hearty with a delicious sweetness and earthy undertone that takes chili to a whole new level of good.  The perfect way to knock off the chill and satisfy hungry bellies.
Pumpkin bread, Pumpkin Ice Box Cake, Pumpkin Monkey Bread, Pumpkin Pie French Toast Roll Ups, Pumpkin Butter, Pumpkin Pie…….. I hope you're not sick of pumpkin recipes yet, because I have a really delicious one for you today.
As the weather starts to cool down, it's time for chili!!  So, to start the chili season off, I thought why not marry it with pumpkin season.
Pumpkin Chili my friends, is extra hearty, delicious and rich in Vitamin A and C.  Even if you're not a fan of pumpkin, I think you'll love this pumpkin chili.  There's not a strong pumpkin flavor (I bet most people would never even guess pumpkin ), the canned solid pumpkin thickens the chili, giving it a subtle sweet, earthy undertone along with spices that will blow your mind.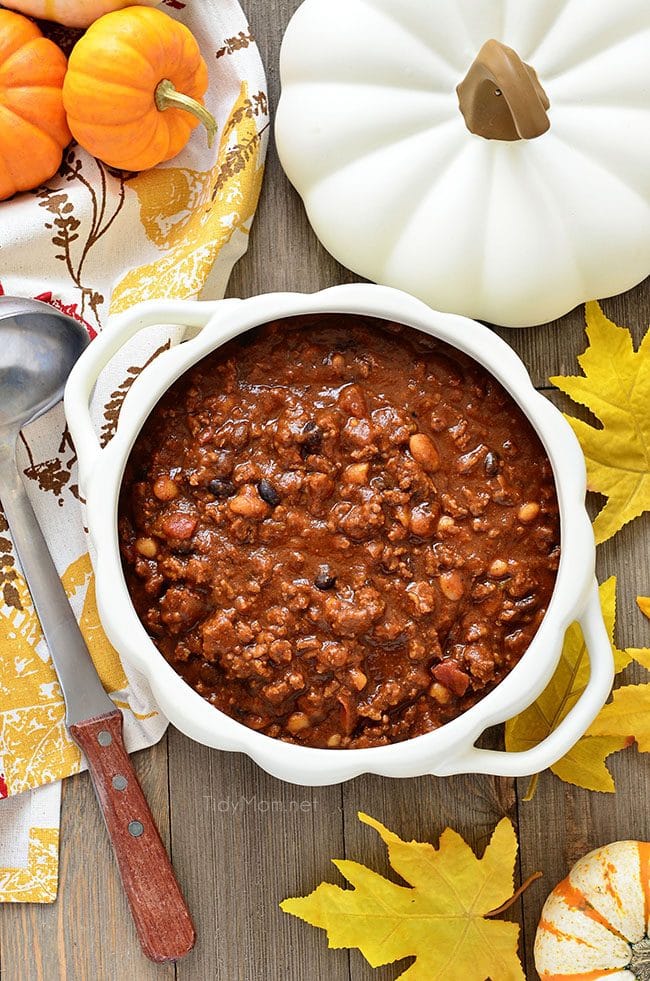 I know once the calendar turns to September, the world is taken over by the orange-yellow fruit….or is it a vegetable?  Either way, it's pumpkin season, and there are plenty of reasons to celebrate! Pumpkin is full health benefits for our bodies, everyone should be eating it all year long. I'm game for that!!
A big pot of chili is hard to beat when you're serving a crowd.  It hits the spot, and can be made ahead of time.
I made this chili recipe on the stovetop, but it could certainly be made in the slow cooker. Simply brown your meat before adding it to the slow cooker, and you house will smell amazing when your guests arrive.
This pumpkin chili is packed with flavor that starts with my favorite Bush's White Chili Beans and Bush's Black Beans in Mild Chili Sauce.  The chili beans are perfectly seasoned, zesty and packed with protein and fiber, you could even make this a meatless chili, and not miss out on flavor.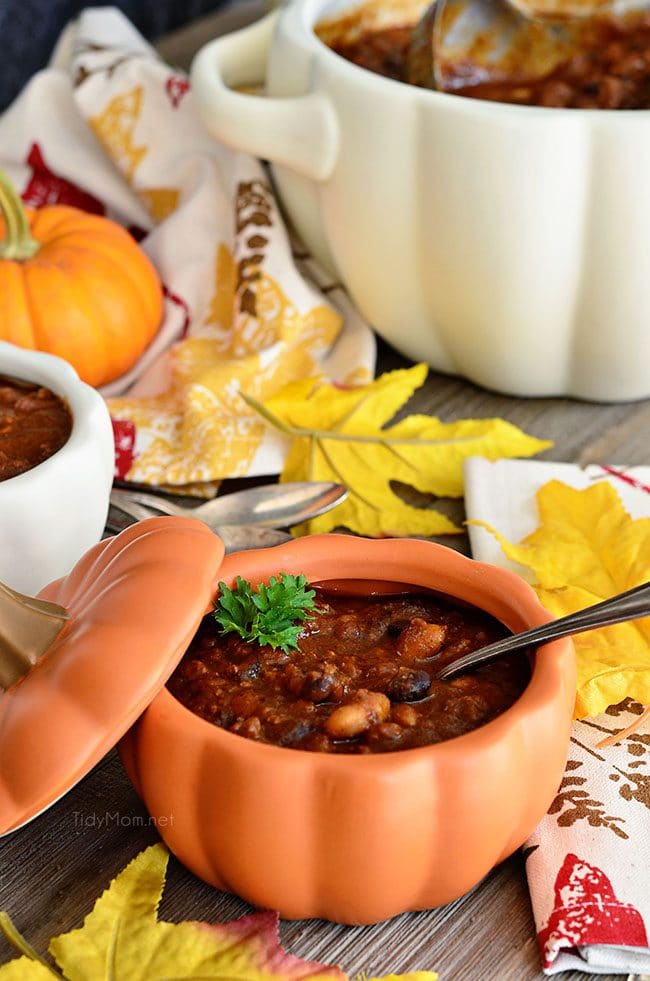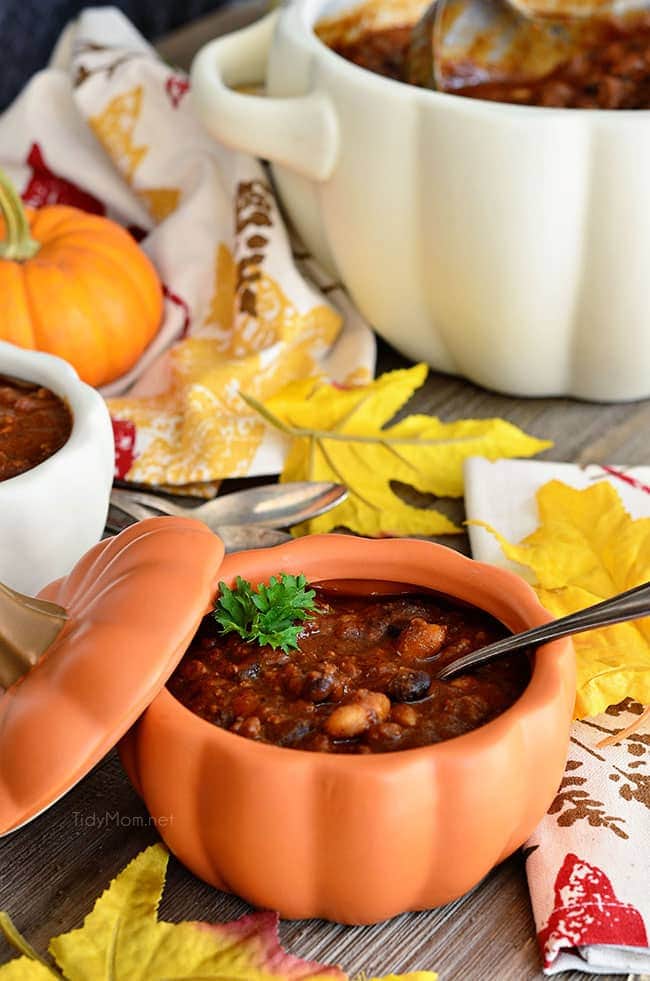 **post may contain affilate links
Wouldn't this chili be fun to serve on Halloween or for a Halloween party?  I found the pumpkin casserole and pumpkin bakers at World Market, they were the inspiration for the pumpkin chili recipe.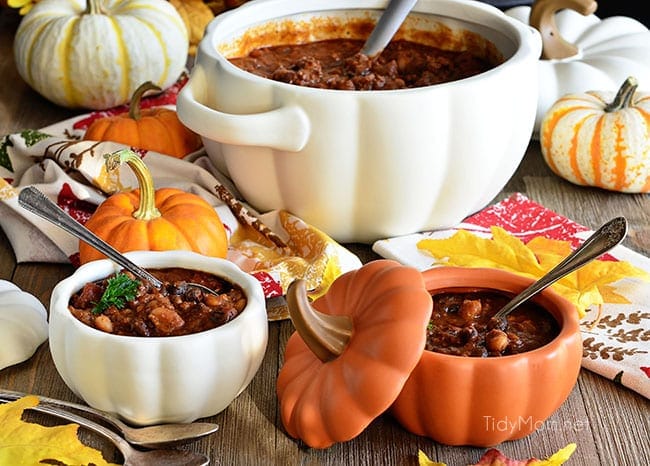 Want more great recipes like this? Follow my TidyMom Easy Recipes Pinterest Board
LIKE THIS RECIPE? PIN IT!

Disclaimer:  I grew up in a house that used  Bush's Beans. I am now fortunate to have an ongoing relationship with them as a brand ambassador for the past 5+ years. This post is sponsored by Bush's Beans, but as always, all opinions are my own.  Thanks for supporting the brands that make TidyMom possible.  For more great recipes like this one, please visit their website.