Peanut Butter Banana Bread with Chocolate Chips
Peanut Butter Banana Bread –VERY ripe bananas, cinnamon, chocolate chips and peanut butter take this moist quick bread recipe to a whole new level of delicious!

You know you have a winning recipe when they eat every crumb, and ask for it again and again.  So why would you tweak it?  Because adding peanut butter to banana bread could only make the world go around a little brighter right? …….oh so RIGHT!!
We are in the throws of a wicked winter storm, lots of snow and bitter cold temperatures.  All I want to do is keep the oven on all day long.  We had a bounty of ripe bananas laying on the counter screaming to be made into a moist and delicious banana bread.  
Peanut Butter Banana Bread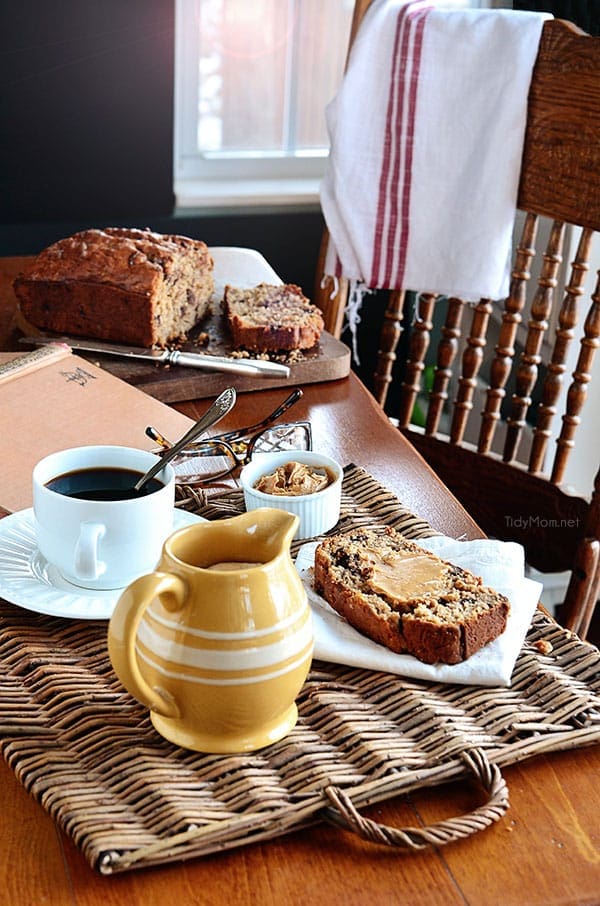 Several years ago I started making a banana bread that earned me the title "Best Mom in the World"…… cinnamon and chocolate chips took that recipe to that level.  But just when you thought banana bread couldn't get any better, I added some peanut butter that pushed it over the top!! Peanut butter and banana is a combination as old as time so this bread just makes sense.  I used Skippy Natural Peanut Butter, but any peanut butter will do.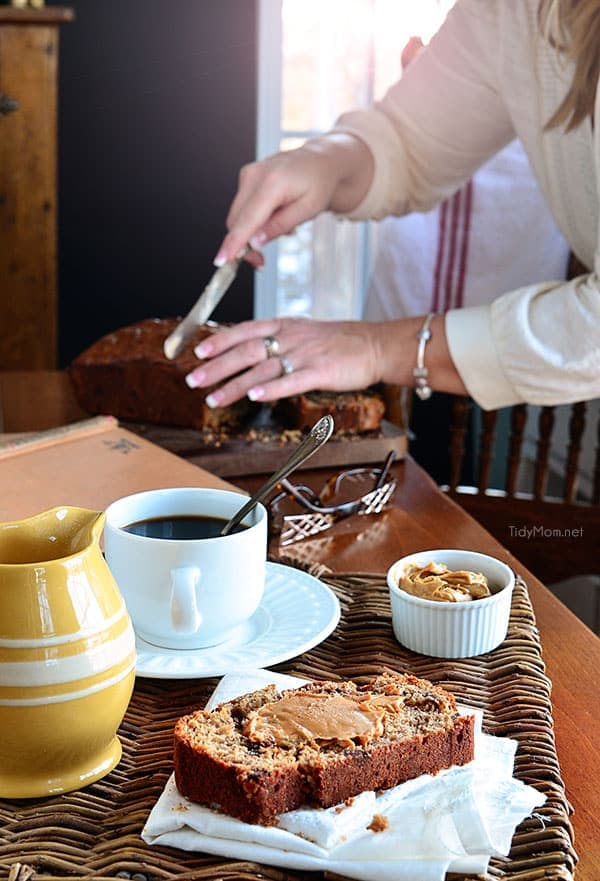 This dense, luscious, Peanut Butter Banana Bread is full of everything good; smooth creamy peanut butter, Semi-sweet chocolate chips, cinnamon, and sweet ripe bananas!  The secret to incredibly moist banana bread, is VERY ripe bananas……we are talking mostly brown skins and very mushy, on the verge of rotten.
I highly suggest having a slice covered in a thick layer of peanut butter 😉
Want more great recipes like this? Follow my TidyMom Easy Recipes Pinterest Board
More Banana Bread recipes you might enjoy
 Banana and Chocolate Chip Baked French Toast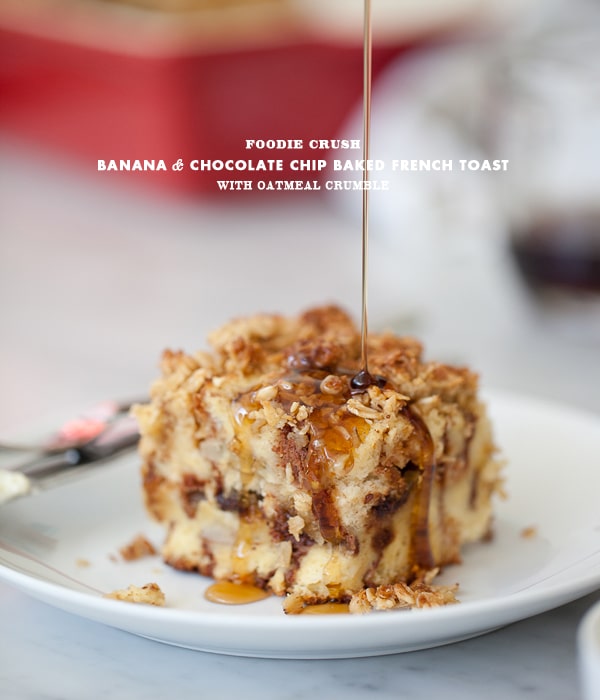 Chocolate Peanut Butter Banana Bread Mini Donuts
Bacon Peanut Butter Banana Bread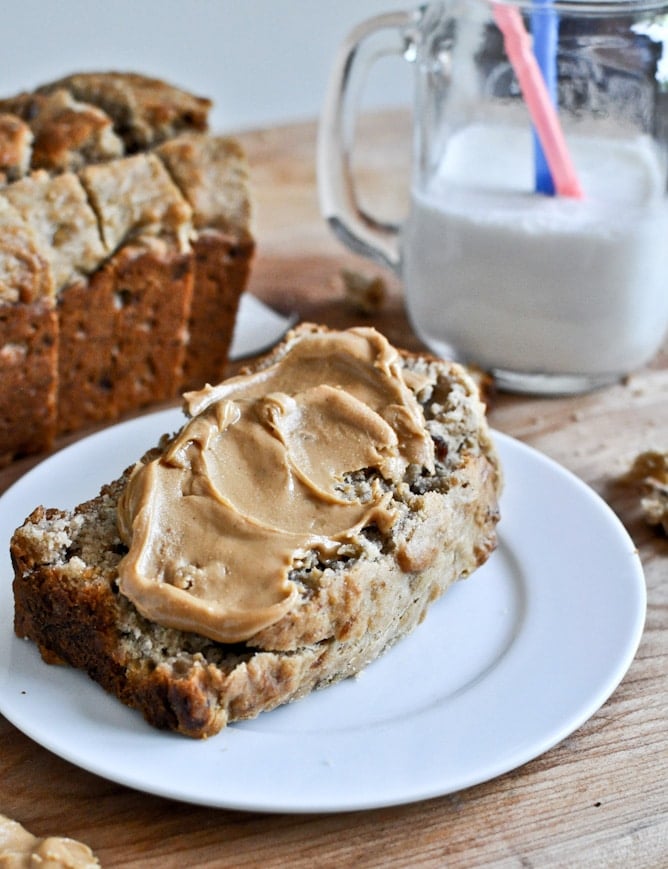 Banana Bread Pudding Cake with Vanilla Caramel Glaze