Caramelized Banana French Toast
Caramelized Banana French Toast is a decadent french toast with homemade caramel sauce and bananas, an easy to make gourmet breakfast you can make at home.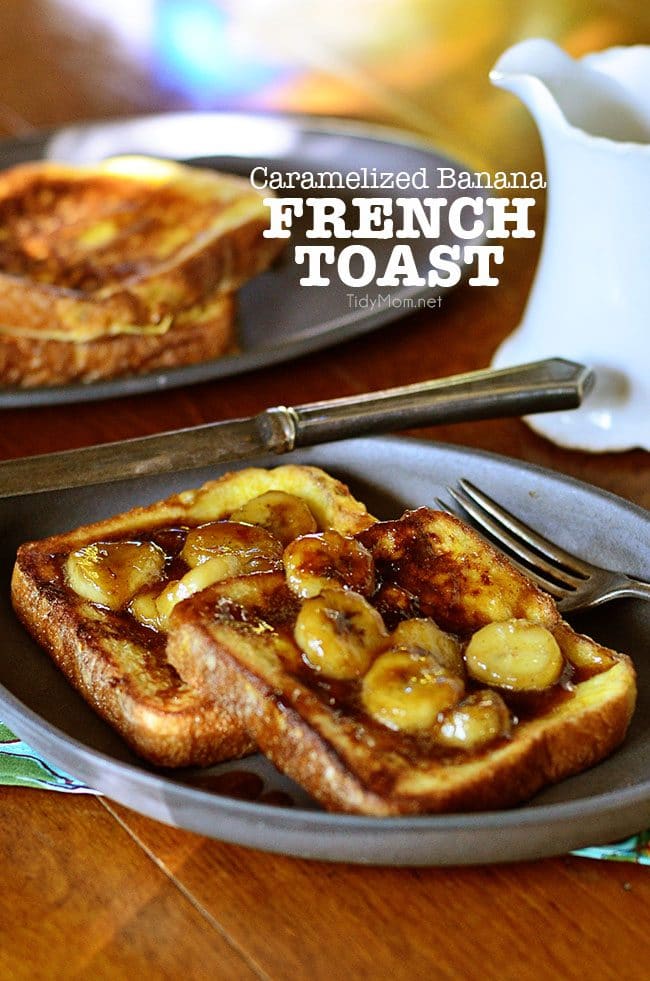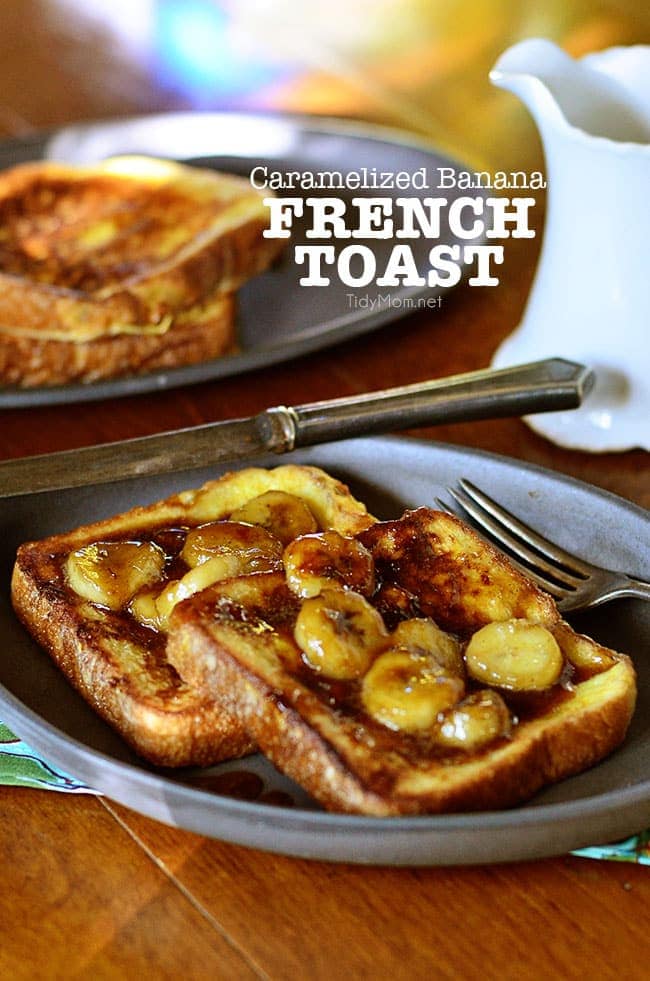 I have an epic french toast for you today!
A few weeks ago, Allison and I enjoyed a late breakfast at The Original Pancake House, if you are ever near one, I HIGHLY recommend stopping in!  Just note, they are closed on Mondays.  We are right by one every month on a Monday when we take Cullen to the groomer, so last month I switched our grooming day to Tuesday, just so we could have breakfast at the Pancake House.
Oddly enough, neither of us had pancakes that day.  I had the most incredible Peaches and Cream Waffles made with fresh, locally grown peaches. To. Die. For.   Allison had a heavenly french toast sprinkled with bananas and topped with a creamy caramel syrup.  She talked about that french toast for weeks!
so much so, that we finally decided we needed to re-create something similar at home.
The Secret to Really Good French Toast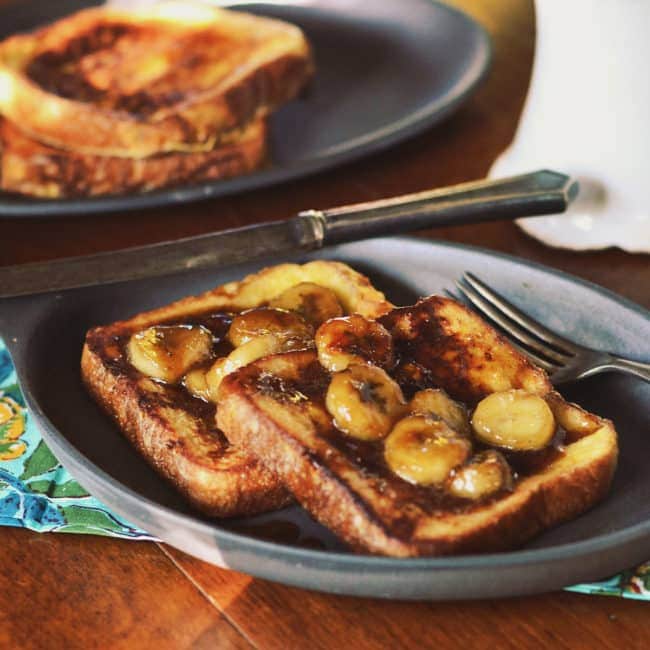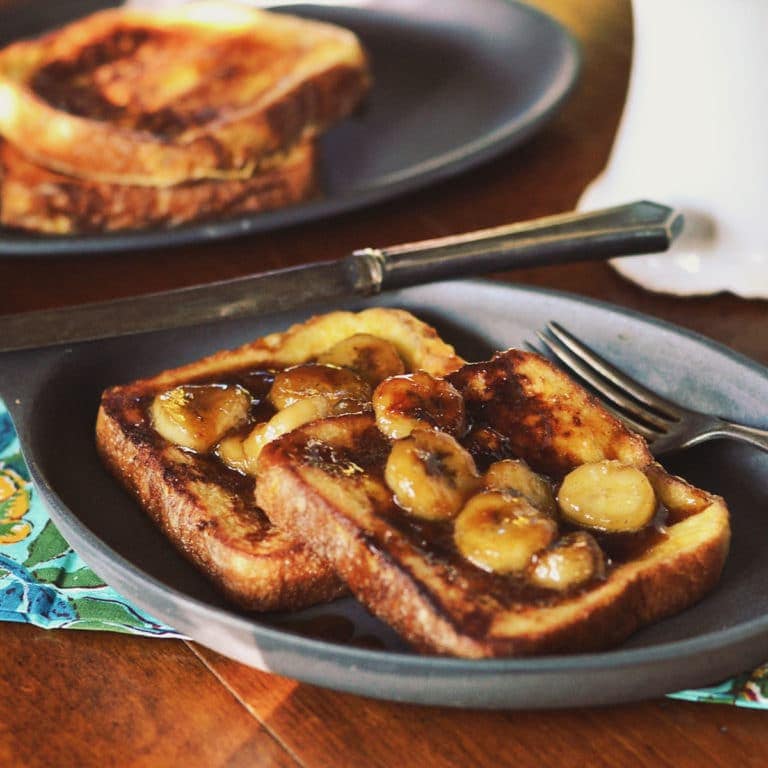 and here's where I'm going to let you in on a little secret of mine ………. BACON GREASE!
That is my secret to mind-blowing french toast.  When I was little, my grandma and my mom always kept a jar of bacon grease in the refrigerator.  They used it to fry everything.  The true meaning to , everything is better with a little bacon!  Now that I no longer fry much, I rarely use it, but I still keep a small jar in the fridge for french toast………and the occasional fried potatoes that I rarely let my husband indulge in anymore.  Promise me, you'll try it, at least once.
How do you like to eat french toast?  My dad always ate his with out syrup, he would just sprinkle a slices with a little powdered sugar and fold it in half and eat it with his hands, like a sandwich.
Want more great recipes like this? Follow my TidyMom Easy Recipes Pinterest Board
Follow Cheryl Sousan | Tidymom.net's board TidyMom.net easy recipes on Pinterest.
LIKE THIS RECIPE? PIN IT!