2011 Love the Pie recap and winners #lovethepie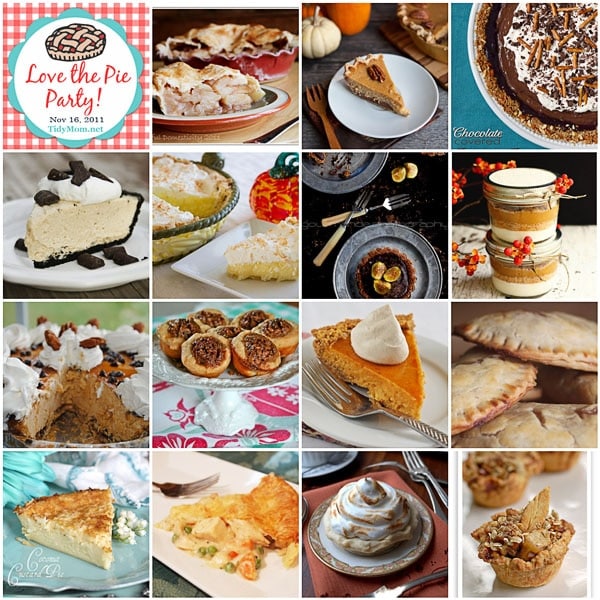 WOW!  I'm overwhelmed with the success of the 3rd annual Love the Pie party!  Every year gets bigger and bigger!  This year we had 182 incredible pies linked up and many more in the comments section! 
Pie of every kind
(pictured above)
Thanks to the generous sponsors we had some fabulous prizes given away!
Wilton Pie Baking Tools (1 winner)  #51 Becca
Le Crueset Pie Dish & Pie Bird (2 winners)  #170 Brenda  and #36 Melissa
Cherokee USA $60 gift certificate for a Heritage Handmade Pie (1 winner) #71 Becca
Bags by Bloom Handmade Apron and pot holders (1 winner) #253 Arlene
Pie Book (2 winners) #209 Carrie and #191 Lynda
Pillsbury 'Love the Pie' t-shirt and pie crust coupons (5 winners) #65 Ashton, #42 Melissa, #156 Katrina, #103 Joy and #264 Laura
Visit Love the Pie Sponsors:
Congratulations to all of the winners and a big thank you to the sponsors!
More Pies
How to Make Pie Crust
Pies create a mix of comfort, love and joy! I hope you found a little of each in all the recipes linked up!!