10 Laundry Hacks To Make Your Clothes Last Longer
10 laundry hacks to make your clothes last longer, and look better. You'll learn everything about how to properly wash and take care of your clothes.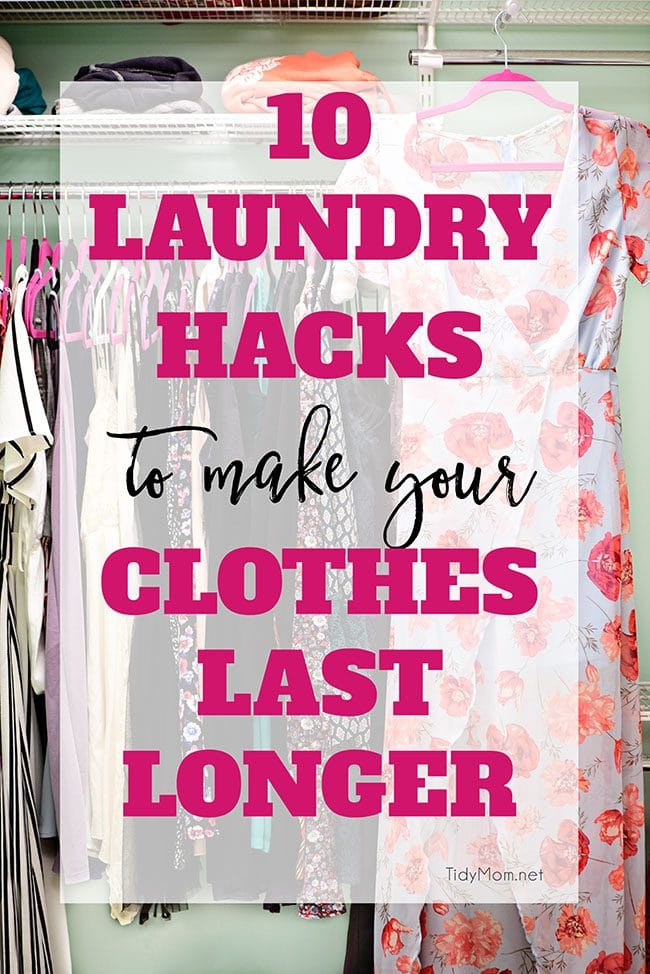 10 Laundry Hacks to Make Your Clothes Last Longer
Do you ever spend good money on clothes, then accidentally ruin them because of a laundry mishap? This used to happen to me all the time until I started really looking into how to properly wash clothes.
Here are a few of my favorite laundry hacks that will add years of life to your clothes, and keep them looking just like new.
This post is in partnership with CARBONA®. All views, opinions, and love of clean clothes are my own. Thanks to the brands, and readers, who help support TidyMom.
Don't Overwash Your Clothes
So many people think you need to wash your clothes every single time you wear them. Little do those people know, they are significantly reducing the life of their clothes.
Unless you get really sweaty or dirty in the clothes, there's no reason to wash them every time. Most items, other than socks and underwear, can be worn around 2-5 times, sometimes even more if you have a really good pair of jeans.
Overwashing fades colors and thins fabric, so unless you really don't care about keeping your clothes for a while then skip that next wash.
Use Color Grabbers
Carbona® Color Grabber™ with Microfiber is one of my favorite laundry hacks. These little magical sheets protect your laundry from color runs or bleeds.
By absorbing loose dyes in the water, Color Grabber will maintain your laundry's true hues. Toss one in each load and you never have to worry about mixing colors again. Not to mention you'll never fall victim to the dreaded load of whites turned pink.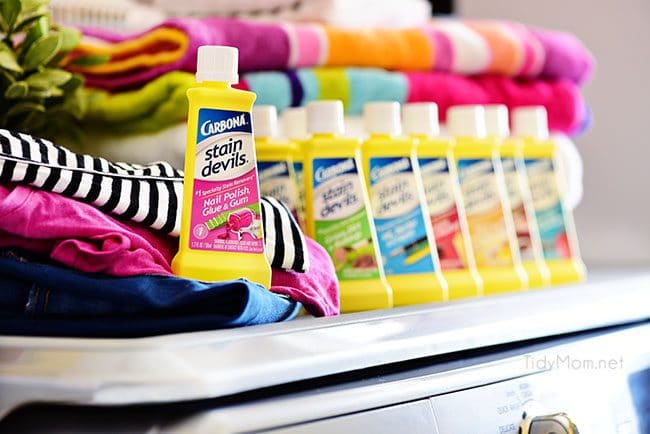 Apply The Right Stain Remover
We all love our clothes right? Well at least I know I do. If we really care about them, why are we always playing stain roulette with all of these multi-purpose stain removers?
Use this laundry hacks secret and give your stains the personalized care they need, with specialty stain removers. I love the Carbona Stain Devils® for reviving my favorite pieces of clothing. Whether its a coffee date gone wrong or craft time mayhem, they have you covered.
Just last week I saved one of my favorite white shirts from the trash when my husband left a pen in his shirt and tossed it into the washer with my shirt. It took a little work, but I'm happy to report, Stain Devils #3 saved my shirt and got the ink out!!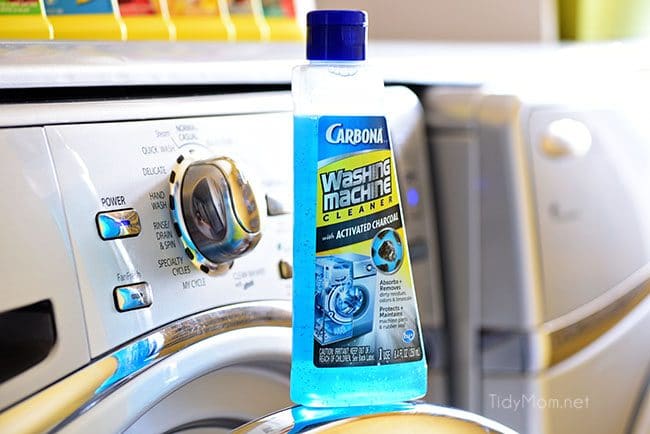 Clean Your Washing Machine Regularly
The whole point of a washing machine is for it to clean your clothes right? How is it going to do that if the machine is dirtier than the clothes you're washing?
Over time all washers gather a buildup of dirt, detergent, and fabric softener. All of that will lessen the cleanliness of your clothes post-wash, and it why it's important to run regular clean cycles.
I love using the Carbona Washing Machine Cleaner with Activated Charcoal to clean my washer. It's the first washing machine cleaner with activated charcoal. A naturally occurring ingredient, charcoal becomes extremely porous and acts like a "sponge magnet" for dirt when activated – so laundry doesn't become the magnet instead.
This means it attracts and binds odor-causing residues, dirt, and limescale for a complete machine clean.
Avoid High Heat
Heat can break down the materials of the clothes, and make them shrink and start to pill. It's best to avoid heat all together and air dry all your clothes.
I know that isn't possible for everyone due to time and space constraints. If that's the case for you, try to only dry clothes on low heat, and try not to put too much in at once to reduce dry time.
Always Carry Baby Wipes
I know you're probably thinking right now, how are baby wipes going to help my clothes last longer? Baby wipes are one of the little-known laundry hacks for removing stains while on the go.
Simply take a section of the baby wipe and run it onto the stain, and boom! disaster averted. You'll never again have to walk around the office for half the day with that post-lunch shame stain.
Even if it doesn't remove the stain completely, it will help it look less noticeable until you can hit it with Carbona Stain Devils when you get home.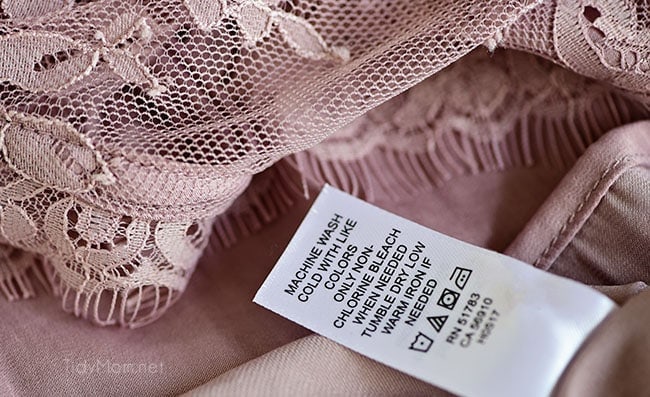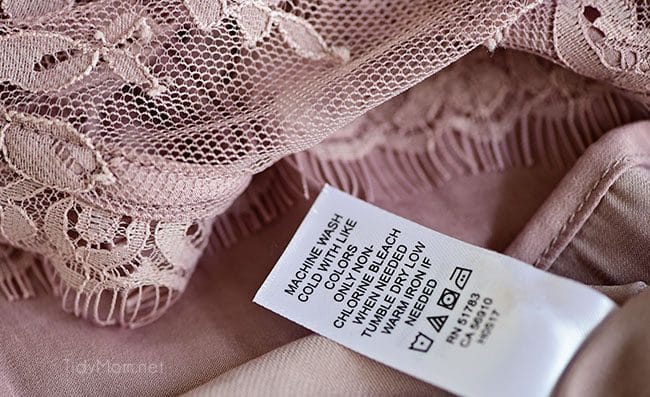 Carefully Read Care Labels
The fabric care labels are there to be your friend. Read them, and follow the instructions carefully. If it says lay flat to dry or dry clean only listen and do those things!
If you don't follow the care label, then don't be surprised when your favorite shirt comes out of the wash 2 sizes too small.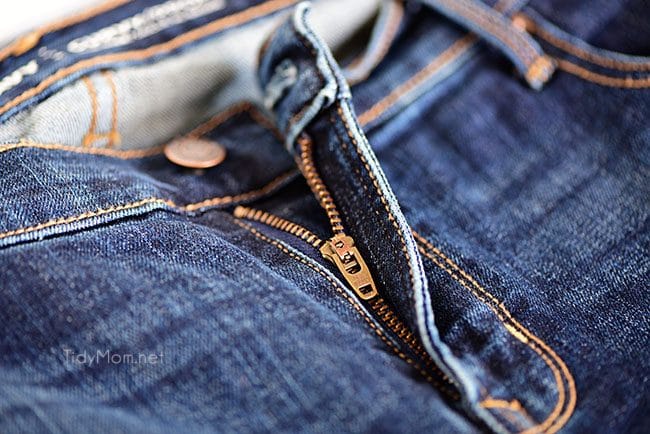 Close Zippers and Button Buttons
Make sure all your pants and jackets are zipped and buttoned. The buttons and zippers can catch on other pieces of clothing and snag them.
This laundry hack is simple to make a habit every time you throw stuff in the dirty laundry, and it will save so many of your sweaters!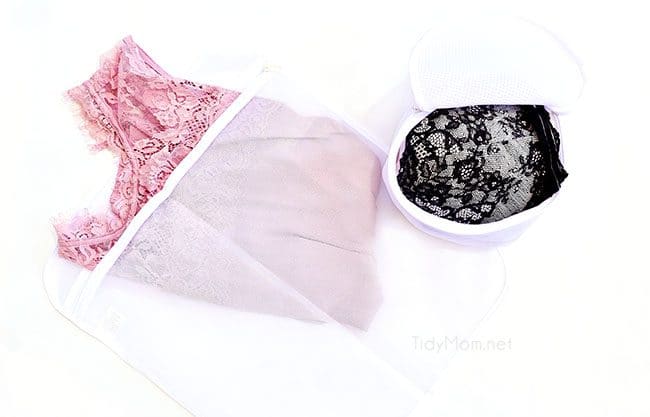 Wash Delicates in a Mesh Bag
All of your delicates have that name for a reason, so you should handle them with extra care. To avoid any snagging or knots, put them in a mesh bag.
They sell them at most big box stores and have 2 pockets for washing multiple items at once.
A quick pro tip for it you can't find a mech bra bag; use a pillowcase. Just throw the clothes inside and tip up the end. Now you can kill 2 birds with one stone by protecting your bras and washing your pillowcases.
Turn Dark Clothing Inside Out Before Washing
To keep all your darks their best deep color, you should turn them inside out before washing and toss in a Carbona® Color Grabber™ with Microfiber to absorb loose dyes in the water. This way the outside of the clothes isn't coming into direct contact with the detergent. It reduces fading and increases the longevity of the clothes.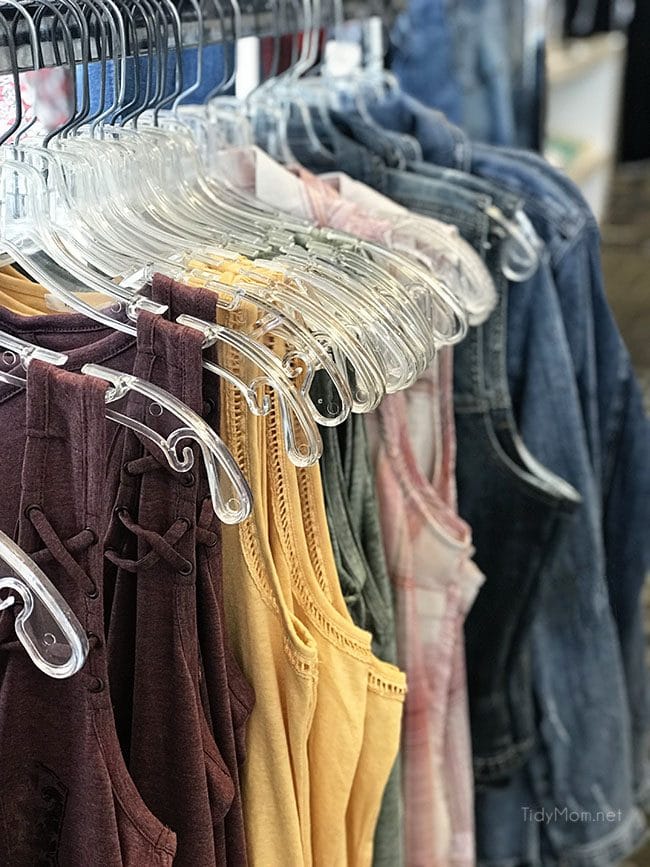 The Best Laundry Hacks to Properly Wash Clothes
Now that you know all of my favorite little laundry hacks, you'll never have to throw away a perfectly good shirt ever again!
What tricks do you use when doing laundry? Let me know in the comments! I always love learning new tricks.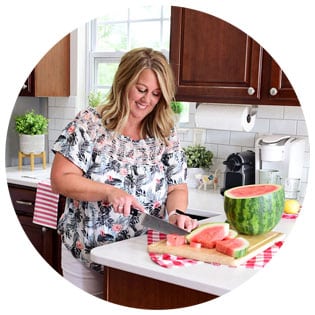 Hi there, I'm Cheryl!
As a wife, mom, and caffeine enthusiast, my journey has taken me from bustling mornings with my family to sharing delicious recipes, home care tips, and heartfelt decorating insights with wonderful readers like you. My love for baking, photography, and tidiness shines through every post I craft. Dive into my world and discover the art of homemaking, one tidy moment at a time. Read more...
Tidymom is a participant in the amazon services llc associates program, an affiliate advertising program designed to provide a means for sites to earn advertising fees by advertising and linking to Amazon.com.
Please respect my work, recipes and photographs. If you do use a recipe in your own writing, please give proper credit and link back to the original post.