How To Remove Mildew Smell From Laundry
This post may contain Amazon or other affiliate links. As an Amazon associate, I earn from qualifying purchases.
Learn how to remove mildew smell in your laundry. Please tell me I'm not the only one who has left laundry – clean laundry – in the washing machine a bit too long (as in overnight…. ahem). Then you have laundry with that stinky mildew smell. YUCK!
Be sure to sign up for my email… to get new recipes and ideas in your inbox!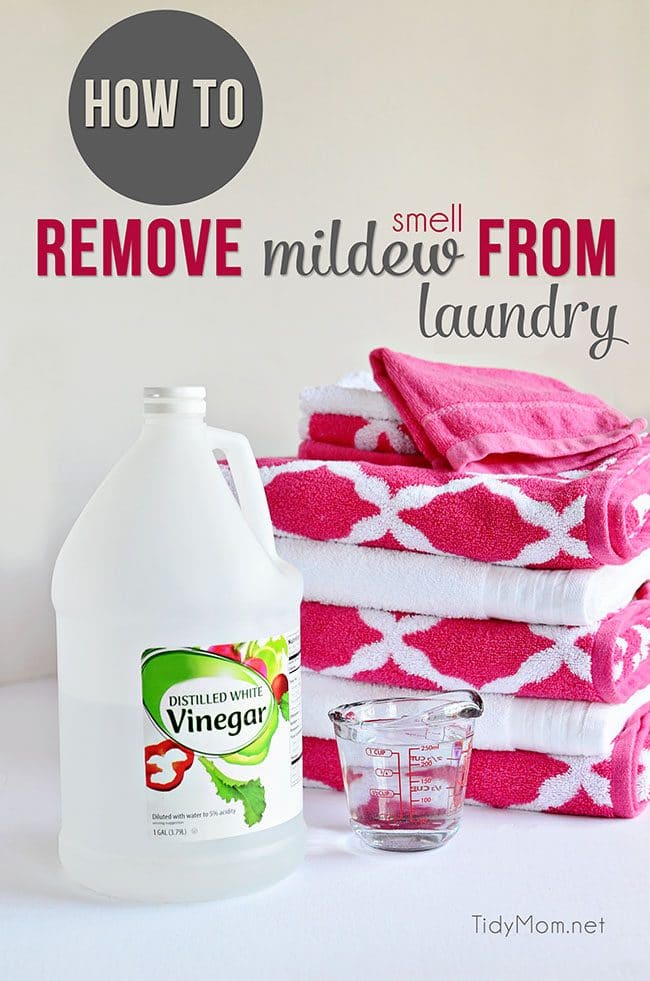 Click HERE to save recipe to Pinterest!
How To Prevent Mildew Smell In Laundry
Do you ever go to grab a towel after a shower and notice it's smelling musty like mildew even after being freshly washed? Mildew smell in your clean laundry could be happening for a few reasons:
LEFT IN WASHER: You left wet towels (or other clothing) in the washing machine for too long before moving the load to the dryer.
NOT DRY ENOUGH: You put items away before they were fully dry. This is especially common if you do laundry at a laundromat. You unload your laundry from the dryer, toss or fold them in a basket or bag and then don't unpack right away (leaving them in the laundry basket or bags). If the garments were not 100% dry, the moisture is trapped and mildew and musty odors appear.
MUSTY WASHER: Sometimes the problem is with the washing machine, especially front-loading washers. Clean your washer monthly to prevent mildew: Run an empty washer with hot water and 2 cups of bleach, wipe down inside of tub and door including the rubber seal, looking for build up that may need a little extra elbow grease. I usually use a washing machine cleaner to clean my machine when I'm in a hurry. With my front loader, I always leave the door open after doing a load allowing air flow to dry thoroughly. *note I don't leave the door wide open, I just don't latch it shut.
LEFT WET IN HAMPER: Wet items, like bath and kitchen towels, are being tossed in the hamper and left to sit too long before being washed. If you are not going to run a load right away, find a place where you can hang items to air dry before they go in the hamper. Towels are thicker and hold more moisture than other items do, but this also applies to sweaty workout and athletic wear, if it's damp, either wash right away or hang to dry.
Now that you know how to help prevent mildew smell in your laundry. Find out what I do to about clothes that smell like mildew AFTER washing.
How To Remove Mildew Smell From Towels and other laundry
Mildew, moldy smelling towels are the WORST! If you are anything like me, you've thrown a load of laundry in and got busy and forgot all about tossing it in the dryer. The next thing you know, your clothes or towels developed a nasty smelling odor that just lingers. This happens because dirt and detergent build up and bury into the fibers of towels and clothing and when they are left wet, it creates that awful smell. I bet most of us have dried off with a stinky bath towel at least once…..pretty icky, right?
If you have hard water to deal with, it can make it even worse. Even when I've been really good about not letting wet laundry sit in the washer, I still end up with stinky washcloths in the kitchen. Which is so gross, because you wipe that smell all over your counter when you are cleaning and then it is on your hands.
I used to replace our bath and kitchen towels when I couldn't stand it anymore, but that can get expensive. Several years ago I learned how to remove that mildew smell and get all the yuck out, leaving me with clean AND fresh smelling towels.
Step 1
Wash your load of towels in the hottest water possible and add 1 cup of white vinegar to the load.
Do not use detergent or bleach, just hot water, and vinegar.
Step 2
Let the washer do its job. When the cycle is complete, wash again as you normally would in detergent or baking soda.
If you still smell mildew, rewash with just hot water and 1/2 cup of baking soda…..nothing else. Again, no detergent, bleach or fabric softener.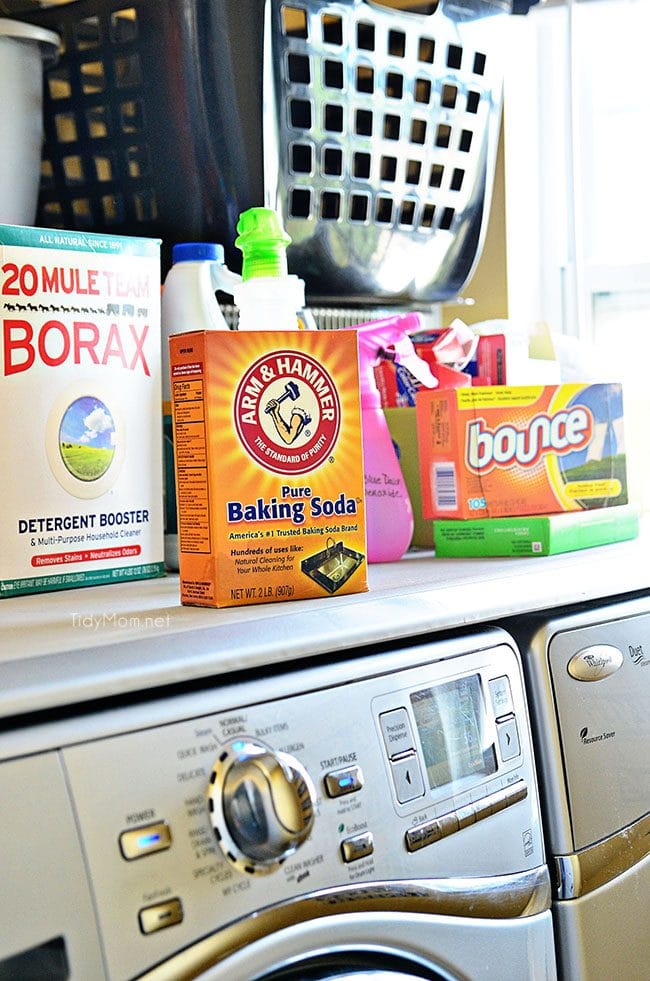 Step 3
Dry items in the dryer on high heat setting with your favorite dryer sheet.
Make sure they get completely dry.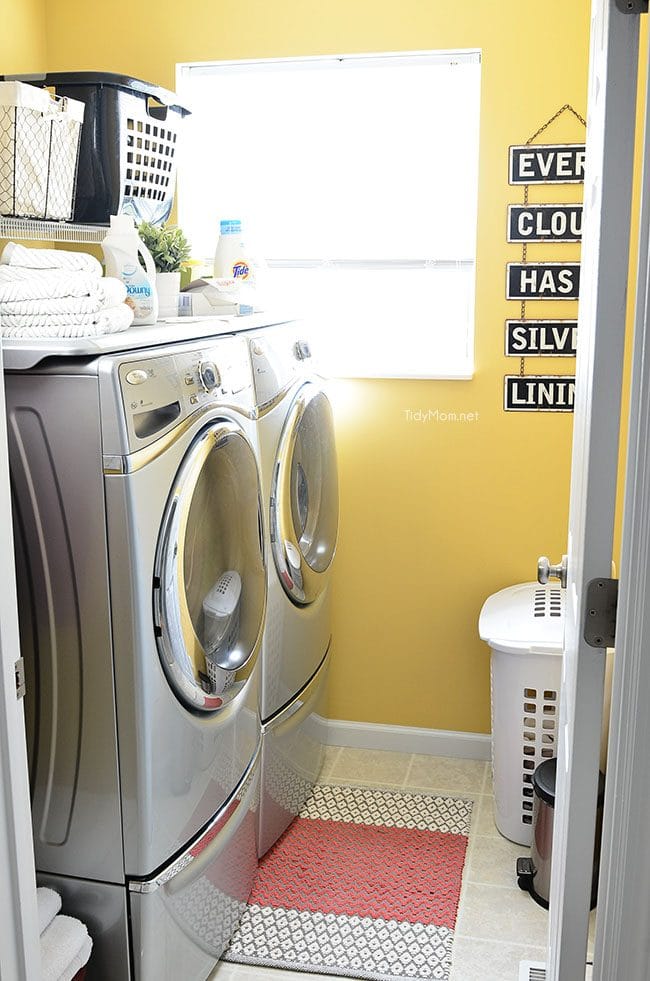 These steps for removing mildew smell also works well on clothing, like stinky wet swimsuits, gym clothes, sports uniforms and more!
Just be sure to be careful with the hot water, only use the hottest water the garment can handle.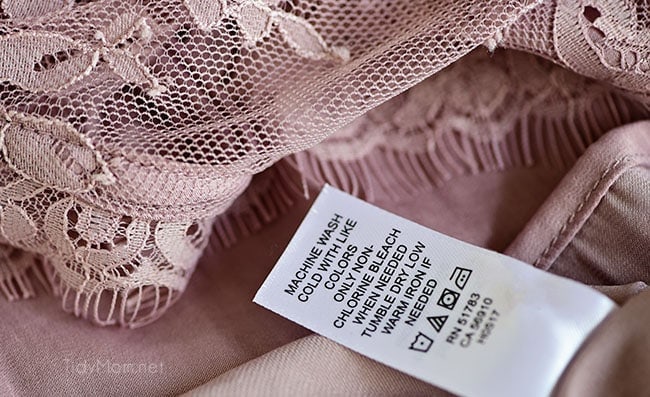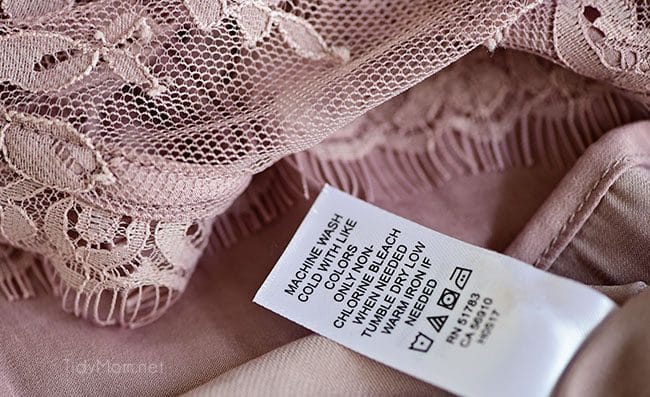 If you are in the market for a new washer, I LOVE a feature on my Whirlpool Washer that helps with this issue!! It has a fan fresh feature! I push that button on every load, and once the wash cycle is complete, it periodically tumbles the load after the end of the cycle for up to 16 hours while the interior fan circulates air through the washer to reduce humidity.
If I can't move the load to the dryer right away, my washer will keep the load clean and fresh for up to 16 hours. No more stinky/musty clothes because someone forgot to move them to the dryer! – I've had my washer for 7+ years and it's still my favorite feature on my machine!
More Laundry Tips
I have tried many methods of removing stains from clothing over the years. This homemade miracle cleaner stain removerreally does the job, and it is inexpensive and easy to make.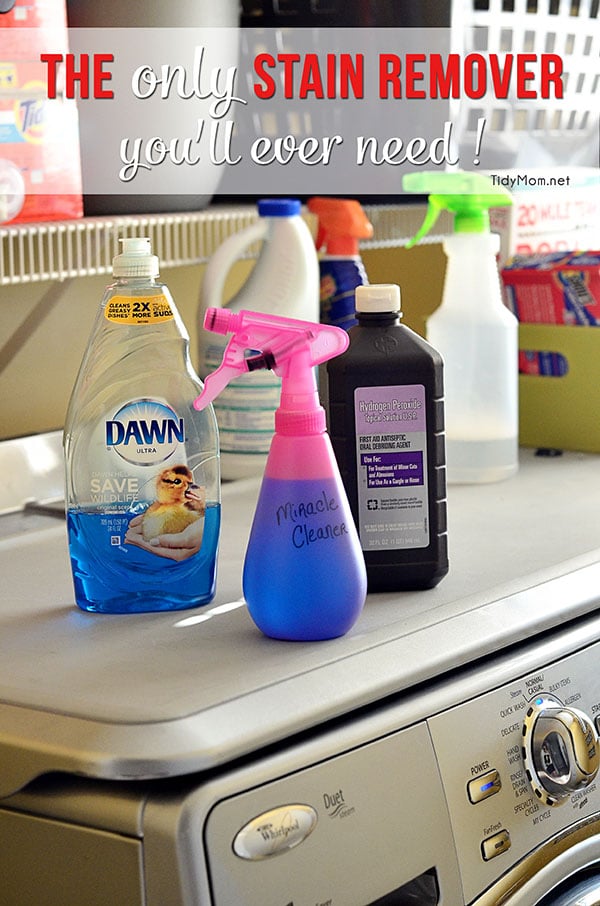 10 laundry hacks to make your clothes last longer, and look better. You'll learn everything about how to properly wash and take care of your clothes.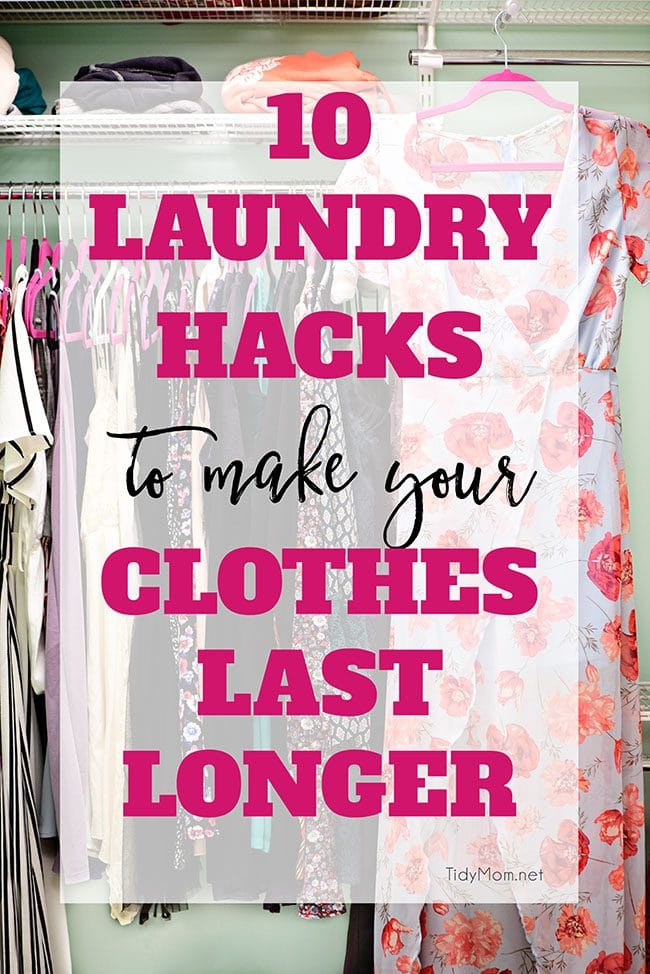 HOW TO DO LAUNDRY THE RIGHT WAY! It's the chore everyone hates: laundry. But, if you do laundry the right way, you'll not only save money and time but you'll have less laundry stress as well. Here are a few of my favorite savvy laundry tips that will make your least-fave chore easier and clothes looking their best.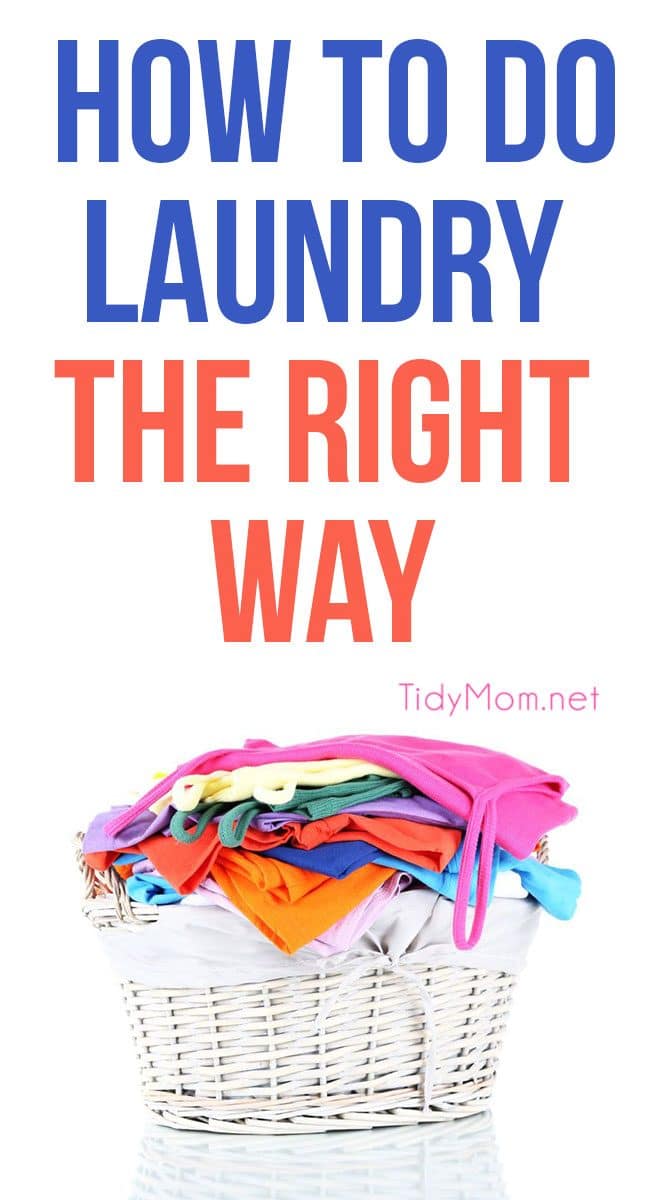 6 Life-Changing Laundry Tips You Wish You Knew Sooner.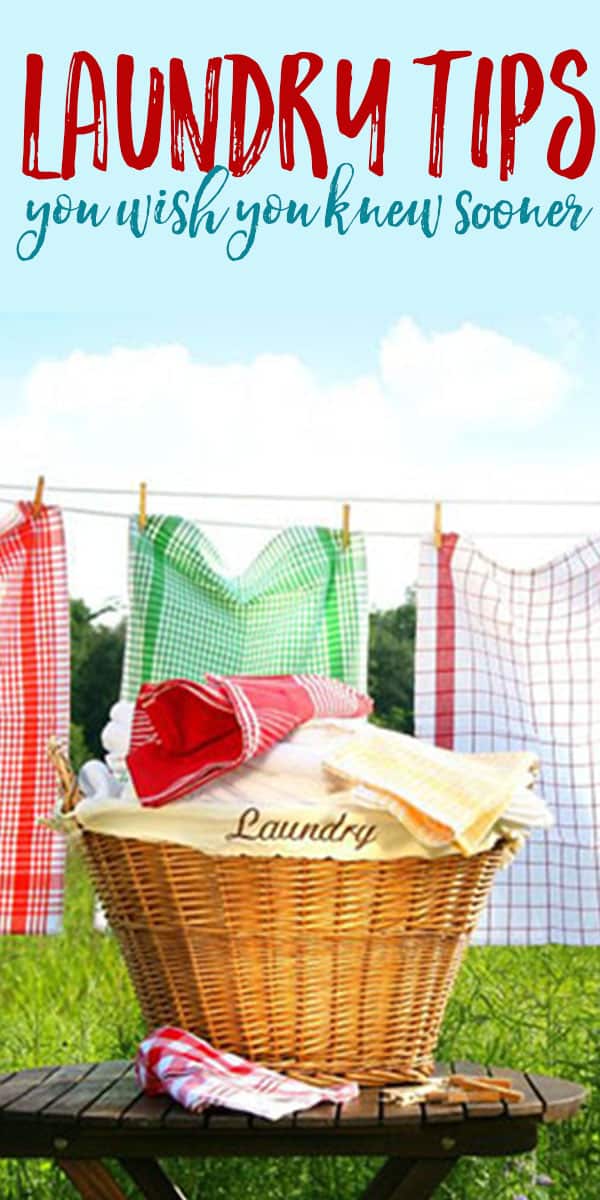 I created a fun little group on facebook and I'd love for you to join in! It's a place where you can share YOUR favorite recipes, home tips, creative ideas and ask questions and see what's new with TidyMom! If you'd like to check it out, you can request to join HERE. Be sure to follow me on Instagram and tag #tidymom so I can see all the wonderful TidyMom recipes YOU make and tips YOU use!
Connect with TidyMom! Facebook | Twitter | Google+ | Pinterest | Instagram
Sign up to receive an email in your inbox for each new recipe: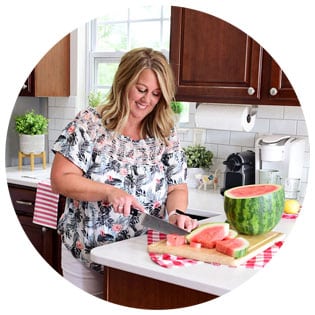 Hi there, I'm Cheryl!
As a wife, mom, and caffeine enthusiast, my journey has taken me from bustling mornings with my family to sharing delicious recipes, home care tips, and heartfelt decorating insights with wonderful readers like you. My love for baking, photography, and tidiness shines through every post I craft. Dive into my world and discover the art of homemaking, one tidy moment at a time. Read more...
Tidymom is a participant in the amazon services llc associates program, an affiliate advertising program designed to provide a means for sites to earn advertising fees by advertising and linking to Amazon.com.
Please respect my work, recipes and photographs. If you do use a recipe in your own writing, please give proper credit and link back to the original post.