10 Money Saving Laundry Tips
Last week I shared my tiger sized stains with you. This week, as part of the Arm & Hammer Switch and Save Challenge, I want to talk about how to trim a little fat in the laundry room.
Most of us are feeling the pinch of the economy and I'm not always the best at being ultra frugal, at least not with coupons. But I will change my habits if the changes are easy and can save me a few bucks over time.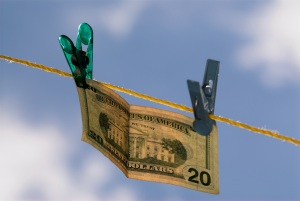 So when it comes to laundry, here are a few things I do to save a little time and money, without feeling like I'm sacrificing anything!
Laundry Tip #1 – Do Full Loads
It takes about the same amount of power, energy and MY time to run a small load of laundry as it does a full load. Given that, if I only have enough laundry for a small load, I wait until I have enough to run a full load.
Laundry Tip #2- Lighten your load
Some people think that they save time and money by cramming as many clothes as possible into the washer and dryer. It actually decreases both machines efficiency, and causes it to work harder, which could lead to an early breakdown.
Laundry Tip #3 – Re-wear Clothes
Why wash something you only had on for a few hours (of course I'm not talking underwear)? or wore as an outer layer? If I didn't do anything to get sweaty or dirty I have no problem with wearing it a few times before I wash it. Saves me time and a few extra loads of laundry each week.
Laundry Tip #4- Use Cold Water
Did you know that up to 90% of the cost of washing a load of laundry comes from heating the water? Just flipping the switch to cold from warm or hot makes a big difference. Washing with hot water uses more electricity than leaving the refrigerator door open 24 hours a day! Unless you have some really tough stains, cold should work for most loads. BIG bonus, your shirts and towels wont fade as quickly either!
Laundry Tip #5- Don't use too much Laundry Detergent
Don't put in more laundry detergent than you need. While the commercials make it look like you need a full cup to do your wash, many times you can get clothes perfectly clean with a fraction of the recommended amount of washing detergent. For most loads, I only use 1/2 of a cap full.
Laundry Tip #6- Use a Good Laundry Detergent
By using a laundry detergent with stain fighting agents and pre soaking heavily soiled clothing, you can avoid rewashing and prolong the life of your clothing. I've been using Arm & Hammer Plus OxiClean Power Gel laundry detergent, it contains Oxi Clean Stain Fighters which has been working wonders on the stains in our laundry.
Laundry Tip #7 – Clean your Dryer Lint
Clean your dryer lint after every load. Your dryer takes longer to dry when it's trying to push air through lint. A dirty lint screen can mean 30% more energy use. If you use fabric softener sheets, occasionally clean your lint screen with a toothbrush and water, to remove the build up the softener sheets can leave behind.
Laundry Tip #8- Don't Over Dry
If you are using a dryer, don't over dry your clothes, and remove promptly to avoid wrinkles. If you do need to "fluff" a load, toss in a damp towel to help remove wrinkles and cut down on ironing.
Laundry Tip #9- Double Spin Clothes
Before tossing a load in the dryer or on the line, turn the knob to "Spin only" and spin the clothes a second time. The centrifugal motion (spinning) helps to get extra water out of the clothes, which in turn take less time to dry in the dryer.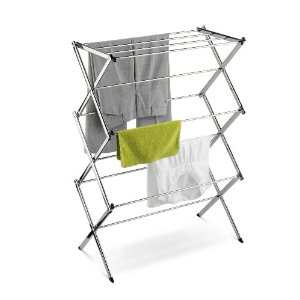 Laundry Tip #10 – Use Fresh Air
Running an electric dryer is expensive and uses a lot of energy. The sun and air are free. Perk – sheets and towels will smell fresher when line dried. You can add half a cup of white vinegar to your wash to improved softness when line drying. Short on space? Try using a retractable clothes line or drying rack.
These laundry tips may not make you rich, but they are easy to do and well, saving a few bucks every month is just a big bonus in my book too.
Like to save money with coupons too? You can head over here to get printable coupons on any Arm & Hammer laundry detergent and other products.
Do you line dry your clothes? I'd love to hear your money saving tips for the laundry room.

This is a sponsored post for Church & Dwight Co., Inc, the maker of ARM & HAMMER branded products, who is compensating me to try different products. Save $1 on any 2 ARM &HAMMER Laundry Detergents. And be sure and head over to The Switch & Save Challenge for the chance to win $25,000.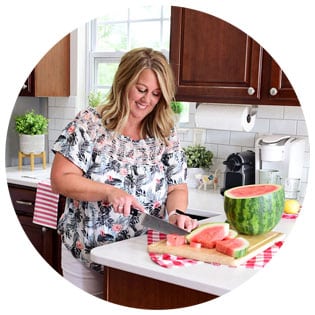 Hi there, I'm Cheryl!
As a wife, mom, and caffeine enthusiast, my journey has taken me from bustling mornings with my family to sharing delicious recipes, home care tips, and heartfelt decorating insights with wonderful readers like you. My love for baking, photography, and tidiness shines through every post I craft. Dive into my world and discover the art of homemaking, one tidy moment at a time. Read more...
Tidymom is a participant in the amazon services llc associates program, an affiliate advertising program designed to provide a means for sites to earn advertising fees by advertising and linking to Amazon.com.
Please respect my work, recipes and photographs. If you do use a recipe in your own writing, please give proper credit and link back to the original post.