Holiday
Red Velvet Christmas Cookies | I'm Lovin' It
It snowed only 2-3″ at our house almost a week ago and we still have most of that snow on the ground!  It has been unbelievably cold all week!  8 degree's this morning! brrrrrrr.  Why is it, during the holidays, I don't feel compelled to complain about the onslaught of winter?  We are digging out boots, looking for matching gloves and layering up with scarves and leggings – it just goes hand in hand with the picturesque season.  As temperatures continue to drop and snow lands in January and February……I'm sure you'll hear a lot of complaining lol.
We've had a fire going nearly every day, next to the brightly lit Christmas tree…….the only thing that can make this cozy picture any better is baking cookies!
It's no secret that Gooey Butter Cake is a favorite at our house………and Nutella Gooey Butter Cake has even taken over the title as our go to pot-luck dessert of choice.  It's always a sure winner!
It wouldn't be the holidays with out our favorite gooey butter cake turned cookie ……Red Velvet Gooey Butter Cookies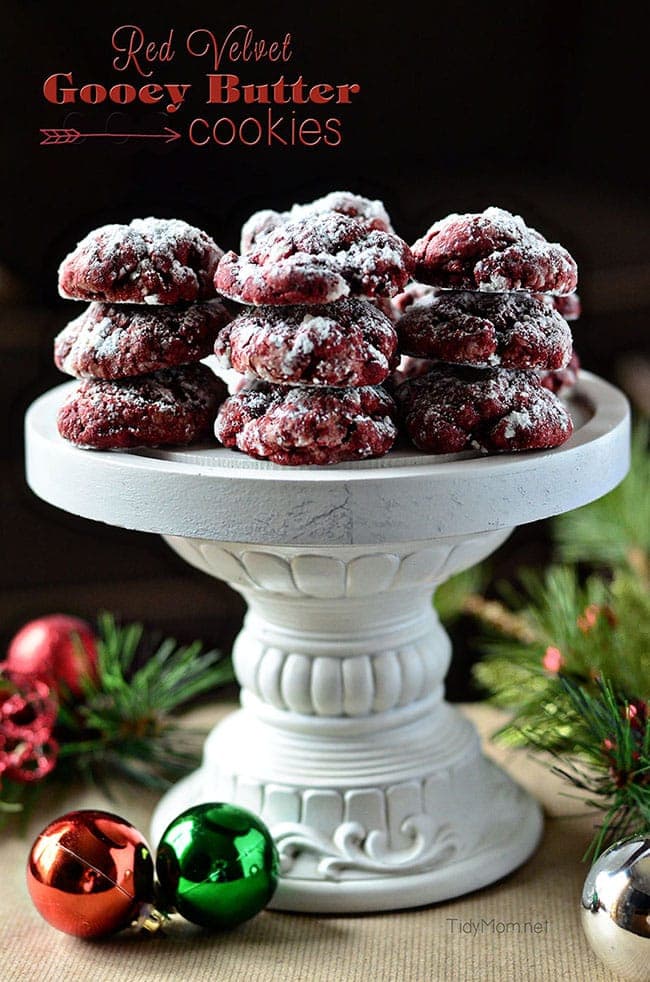 Since  cookie exchanges are upon us, I thought that this was a perfect time to share our favorite easy red velvet cookie recipe with you!  This holiday cookie hit starts with a boxed cake mix, making them so simple you'll have no excuse not to make them!  
Just grab a  Duncan Hines Red Velvet Cake Mix, butter, an egg, cream cheese, homemade vanilla, white chocolate chips and powdered sugar.  Mix it all together .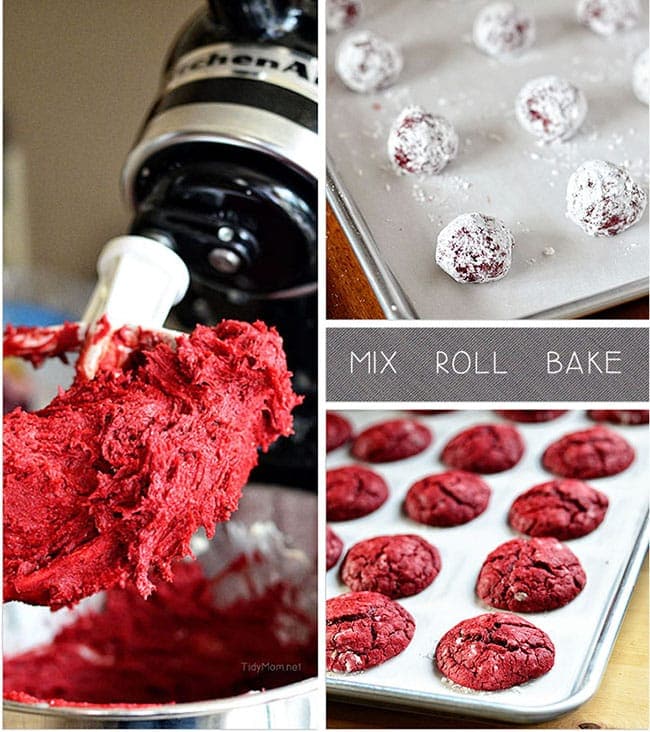 Roll dough into one inch balls, I like to scoop out the dough with a cookie scoop then roll into a ball with my hands.  Using a small bowl full of powdered sugar, roll each Red Velvet Cookie to completely cover in sugar.
Place them on a parchment lined baking sheet, a few inches apart.  Bake until set.  These are soft cookies, almost cake like.  After they cool completely, dust with more powdered sugar.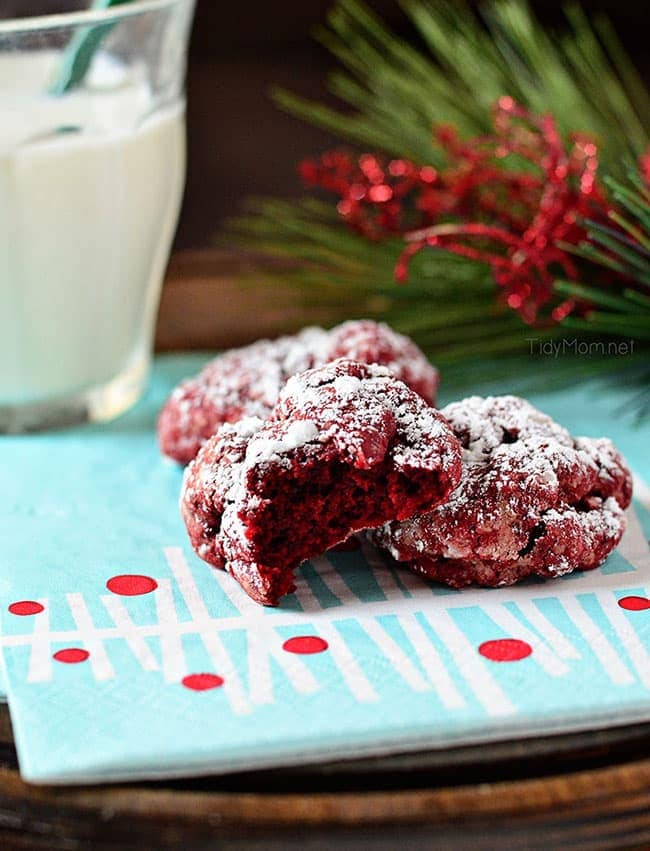 Get the full Red Velvet Gooey Butter Cookie Recipe here.  
Then you can have a gorgeous decadent cookie for your holiday dessert table or cookie trays!……….if they make it that long 😉
Enjoy!!
**TIP:  My secret weapon to keeping my hands clean when I roll cookie dough
LIKE IT? PIN IT!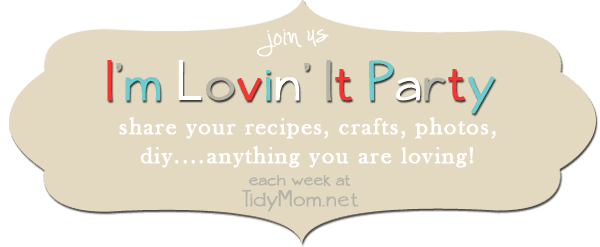 I'm Lovin'…….Red Velvet Gooey Butter Cookies

Now it's your turn! Please remember to link back to http://TidyMom.net
Let us know what you're lovin' this week!
*Don't forget to come back over the weekend for the I'm Lovin' It Wrap Up post……where I feature a few of the great links!!
What is I'm Lovin' It Fridays? get all the info, how to's trouble shoot and button here



more by Cheryl »
Cheryl Sousan
A self-proclaimed neat freak, Cheryl chronicles her journey through homemaking on her blog, TidyMom.net, where she shares recipes, tutorials, crafting and her ever-growing love for photography. This St. Louis mom juggles her passion for life, her daughters and her tiger-loving husband, all while her obsession with tidiness cleans up the trail blazed behind her. Google+
You May Also Like...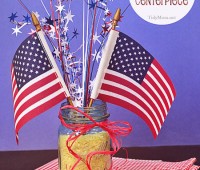 posted on June 28, 2012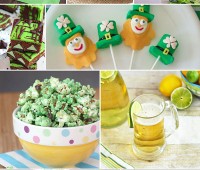 posted on March 2, 2014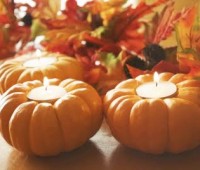 posted on September 17, 2011