Recipes
Beer Cheese & Buffalo Chicken {Dips}
Next Sunday is Superbowl Sunday…….and true American tradition makes it a day for pig-out parties and backyard pick-up games. Everyone watches the Super Bowl for one reason or another. Some watch for the halftime show, some for the commercials, and I've heard rumors that some actually watch for the football game. …..ME? I'm in it for the FOOD!
If you are hosting your own party, or need to bring snacks to somebody else's, I have a few great dips I thought I'd share.
First up……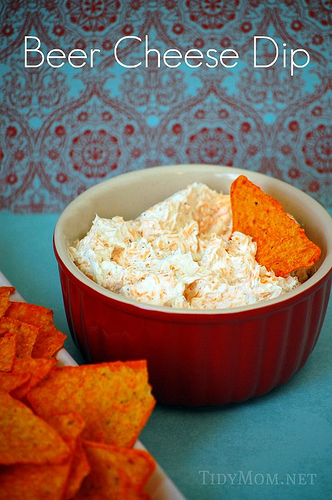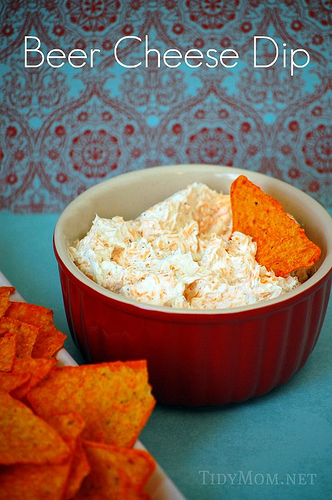 Ingredients
2 – 8oz pkgs Cream Cheese, softened
1/3 cup beer*
1 envelope Ranch Dressing Mix
2 cups Shredded Cheddar Cheese
Instructions
Beat the first three ingredients until well blended.
Stir in cheddar cheese by hand.
*if dip is too thick, add a little beer to thin it down
http://tidymom.net/2010/beer-cheese-buffalo-chicken-dips/
Copyright© 2009-2013 TidyMom.Net
Second Half……….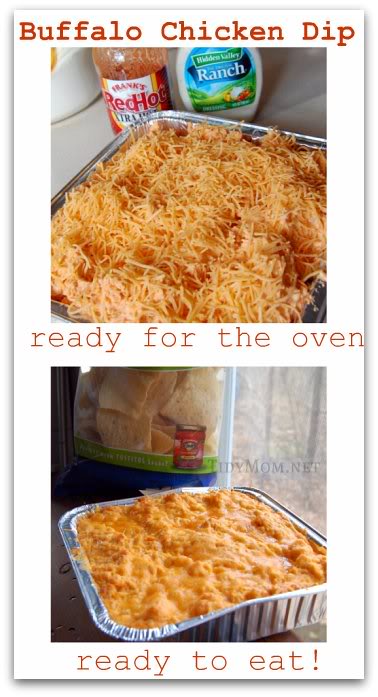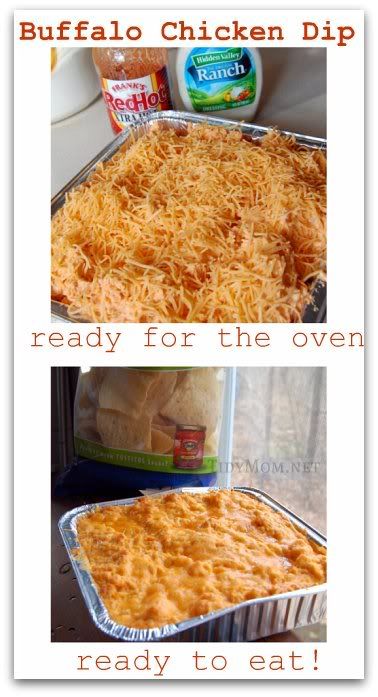 Ingredients
3-4 cooked chicken breasts, shredded
8oz. Ranch dressing
2 -8 oz Cream Cheese, Softened
8 oz. Hot Sauce, or Wing Sauce
2 Cups Shredded Cheddar Cheese (save some to sprinkle on top)
Instructions
Cook and shred chicken (I throw my chicken breast on a pan and bake in the oven for about 30-40 mins on 350)
Mix ranch dressing, cream cheese ,sauce and 1 cup of cheddar cheese until well blended.
Add chicken and mix by hand.
Place in 8×8 square pan.
Sprinkle remaining cup of cheddar cheese on top.
Bake at 350 for 30 mins.
Notes
Serve with tortilla chips!
http://tidymom.net/2010/beer-cheese-buffalo-chicken-dips/
Copyright© 2009-2013 TidyMom.Net
"Like this recipe? Add it to your personal recipe box to make later or add the ingredients to your online shopping list to make it this week. Just click the Save Recipe button to get started."
If you like these recipes, you'll love these…….
Garlic Chicken Puffs
Super Food for Game Day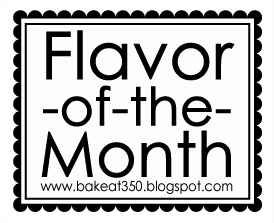 Since this month's theme for Flavor-of-the-Month is boozy edition!
I'm linking up my Beer Cheese Dip!
Be sure to click the button and see the amazing Amaretto Madeleines Bridget made and all the other's that have linked up!!

You May Also Like...