Rolling Cake Balls – How to tip
I
made cake balls a few weeks ago for The Bug Man's Birthday.
This was my forth time making them,
and the part I dislike the most is rolling all of the cake balls.
Then it dawned on me what would make this part easier……
I bought a cookie dough scoop !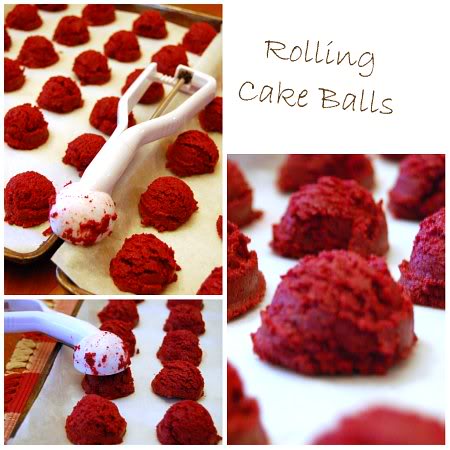 This made it SO much easier!
I didn't have to roll all of those cake balls AND they all came out the same size!
If you're not familiar with how to make these little bits of heaven…
click my picture below to see my post the first time I made them!
Red Velvet Cake Balls or Cake Truffles
Be sure to click over to We Are THAT Family
join in onWorks For Me Wednesday and see what is working for others!!