Life with Digital Lenses
You might remember I recently talked about getting new glasses. But not just any new glasses……..they were going to have UNITY Digital lenses that promise to give me sharper vision than I've ever had before with eyeglasses.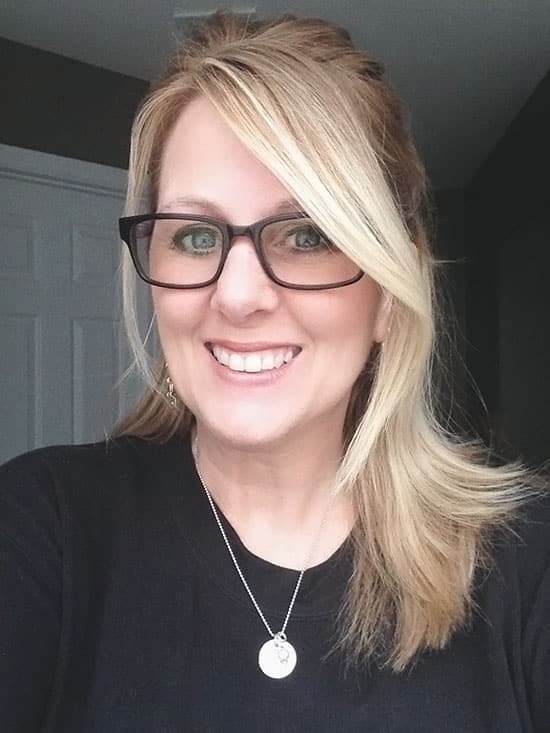 I picked up my new glasses a few weeks ago and love them! I decided to go with a trendy frame so I would feel "younger" wearing them 😉
It's taking a little getting used to wearing glasses all day long every day, but I have to tell you, the crystal-clear vision is like having high-definition vision in your eyes! Remember the old tube televisions? Watching TV was great, but once digital and HD TV's came along you never wanted to watch one of those old boob tubes again. Well, the same logic applies to my eyeglasses. Since my old glasses were only for distance, I rarely wore them, because I am able to see without them….. I just had no idea how much more clear I could see with glasses! Like most everyone today, I'm always reading texts, emails, Instagram, Facebook and more from my phone. My new glasses allow me to be able to read what's on my phone without zooming in or holding my phone an arm's length away. My iPhone has the latest technology, and now my glasses allow me to see that technology the way it's meant to be seen.
When I'm grocery shopping, I can see faces at the other end of the aisle and pick up and read the back of a package without any trouble at all. Cooking and baking have been a new world as well! I no longer have to keep a pair of reading glasses around me to take on and off as I read a recipe while I work. With progressive lenses, you can see close up, far away and in-between, so there is a little bit of learning curve on how to tip your head to see thru the correct part of the lens, but after just a few days I realized I didn't even need to think about it anymore. I opted to get the lenses that turn to sunglasses when I go outside, which is something I love since I'm rarely outside without sunglasses on. UNITY digital lenses are made for single vision as well as progressive lenses. UNITY has a lens for every lifestyle need.
My glasses fit precisely on the bridge of my nose, this allows the lenses to function correctly. When I picked up my new specs, they made sure the frames didn't wiggle or move when I looked down, this is a key factor when I lower my head to read.
I am considering going back to get a pair of computer vision glasses with the UNITY digital lenses, that are designed for heavy computer use. After seeing what I have been missing all this time, I definitely can see the benefit of getting digital lenses for the computer, since that's where I spend a lot of time as well.
So for now, my girls think their mom looks hip in her new glasses. I feel good about myself, and best of all……. I see the world in a whole new crisp, clear and precise light! As I near my last year of my 40's, life seems to be lookin' pretty good…….literally!
UNITY lenses use the latest technology to provide you with the most precise prescription available and can help you see in high definition too! If you are in the market for new glasses, or just want to learn more about these high-performance digital lenses, be sure to visit www.unitylenses.com
Do you wear glasses? What do you think about this new technology?

Disclaimer: I have a working relationship with Plexus, Inc. and VSP. As always, all views and opinions and need of glasses are my own.
Tidymom is a participant in the amazon services llc associates program, an affiliate advertising program designed to provide a means for sites to earn advertising fees by advertising and linking to Amazon.com.
Please respect my work, recipes and photographs. If you do use a recipe in your own writing, please give proper credit and link back to the original post.