Laundry Life with Whirlpool & my stay at the Real Whirled House
This post may contain Amazon or other affiliate links. As an Amazon associate, I earn from qualifying purchases.
Because I knew you…………my (laundry) life has been changed for good.
Lets do a little recap of laundry life BD (Before Duets) and AD (After Duets) shall we?
TidyMom Laundry Life BD
Wash colors in cold, whites in hot.
Toss them on in on the normal cycle (washer and dryer)
Always use large load size
Laundry problems BD
trouble getting stains out
stinky clothes if left in washer
wrinkly clothes out of dryer
Now that I've had my Whirlpool Duet Washer and Dryer for 3 months I'm amazed at all the different ways I have to tackle my laundry all at the touch of a button! and best of all……..our clothes look (and smell) better than ever!
TidyMom Laundry Life with Whirlpool Duet Washer and Dryer (AD)
sort by colors and more importantly, by weight
I can wash any size load! My Duet Washer will detect the load size and adjust water, detergent and other settings accordingly (helps keep colors and fabrics looking great)
No longer doing every load on "Normal" – some of my favorite cycles: Sheets, Pillows, Bulky, Hand Wash, Sanitize, Jeans, Towels, Enhanced touch up with steam
find out how to pre-treat my stains right from the touch screen on my Duet Washer
Fan Fresh keeps my clothes fresh if I can't get them out of the washer right away
no more measuring and filling detergent every load; precision dispensing does it for me!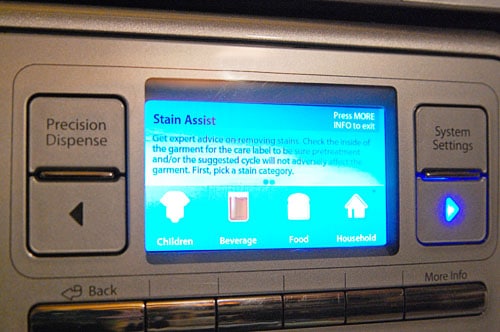 I'll have to be honest, when I first got my machines I thought "I will NEVER use all these settings, that's just crazy"
But the day I noticed the setting for pillows……and decided to try it out with my feather pillows I was SOLD! I have never been able to wash pillows with any success, and they came out beautifully clean and fresh!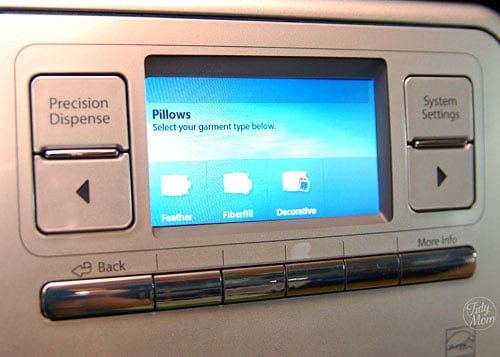 With cold and flu season upon us and in full force around our house, the sanitize setting has been getting a lot of action! It's the longest cycle in the washer, but kills 99% of bacteria! The Steam Cycle in the dryer can be used to sanitize backpacks!
The leap in technology made from my old washer and dryer to the Whirlpool Duet is amazing. I'm still somewhat shocked by all the bells and whistles and continue to make new discoveries and uses all the time!
A few months ago I was given the opportunity to get an exclusive behind-the-scenes look at the Whirlpool testing facilities, visit World of Whirlpool and invtied to stay at The Real Whirled House with seven other bloggers!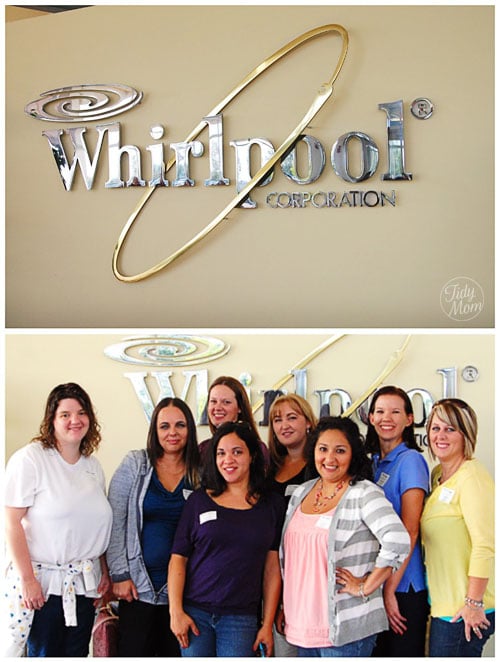 (left to right back back to front) Serendipty Mommy, Mommy Enterprises, Simply Being Mommy, Mom Spotted, 2 Wired 2 Tired, Me, Rockin' Mama, Momma Findings
The Whirlpool Real Whirled House is located near Lake Michigan in Benton Harbor. It has four kitchens, four laundry rooms, eight bedrooms and eight bathrooms, all equipped with the latest Whirlpool appliances! We were the first group of bloggers to experience the Whirlpool Real Whirled House. This a cutting-edge training program is normally used to house new Whirlpool employees. Groups of eight stay in the Real Whirled House for six weeks to get hands-on experience learn more about the Whirlpool appliances.
Did you know that the Whirlpool Corporation brand names include: Whirlpool, Maytag, KitchenAid, Jenn-Air, Amana, Brastemp, Consul, Bauknecht, & Gladiator
I came home with an arsenal of tips, tricks, and information on laundry, cooking, and cleaning!
Dishwashers
The first dishwasher was developed by Josephine Cochran in 1886 and she received the top award at the World's Fair for the invention in 1893. (crazy huh?)
Whirlpool Dishwashers use only now 3 gallons of water. (10 years ago they used 10 gallons)
Hand washing dishes generally uses 27 gallons of water
Pre-rinsing your dishes uses 20 gallons of water (I really need to cut down on per-rinsing)
Whirlpool dishwashers are designed to sensors appropriate level of food particles if some dishes are per-rinsed more than others- dishes won't be as clean. (sensors will be confused)
Clean your dishwasher filter frequently. (check the filter if your dishwasher appears to not be cleaning well)
Cooking & Baking
If you bake with dark cookie sheets or pans lower the temperature by 25 degrees to prevent burning.
When cooking with a convection oven set the temperature 25 degrees lower
Ever wonder why when you bake cookies you will get different results than someone else? We learned that baking cookies on different cookie sheets will give different results. We baked sugar cookies on four different cookies sheets using the same dough, in the same oven, at the same temperature, for the same length of time. We saw four different results; From one pan of burnt cookie to one pan that looked barely cooked. Recommended Doughmaker aluminum cookie pan for best results.
Laundry Tips & Garment Care
By law the only thing that must be reported on the garment label is the fiber. (meaning they do not have to list things such as dyes, anti-wrinkle, etc.)
It's just as important to sort clothing by weight as it is by color.
Always pre-treat stains. Washing and drying will set a stain and be much harder to remove)
Baby formula stains are tough to remove, due to high protein. Use a detergent with enzymes to help break down the protein.
Run sheets/fabrics thru the rinse cycle first, before washing when cleaning up after bed wetting or other accidents.
Only use HE detergent in HE machines. (you will void warranty if you don't)
Using the wrong detergent in HE machine will: increase suds, which will increase residue and increase rinse time and decrease cleaning.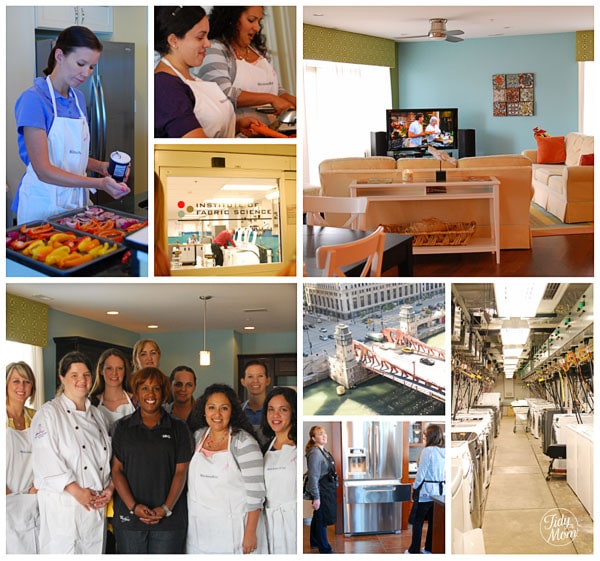 I had a fantastic time in the gorgeous condo! The whole experience on the Whirlpool Real Whirled trip was eye opening and exciting while we learned how to make life easier for Real World Moms!

"I wrote this review while participating in a test-drive campaign by Mom Central Consulting on behalf of Whirlpool and received a complimentary Whirlpool Duet washer and dryer to facilitate my review."
// ]]>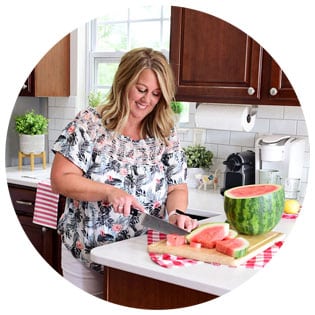 Hi there, I'm Cheryl!
As a wife, mom, and caffeine enthusiast, my journey has taken me from bustling mornings with my family to sharing delicious recipes, home care tips, and heartfelt decorating insights with wonderful readers like you. My love for baking, photography, and tidiness shines through every post I craft. Dive into my world and discover the art of homemaking, one tidy moment at a time. Read more...
Tidymom is a participant in the amazon services llc associates program, an affiliate advertising program designed to provide a means for sites to earn advertising fees by advertising and linking to Amazon.com.
Please respect my work, recipes and photographs. If you do use a recipe in your own writing, please give proper credit and link back to the original post.