Homemade Orange Julius Recipe
Some days just call for an extra special treat.  Working on a garage sale is definately a day that calls for a frothy frozen Orange Julius.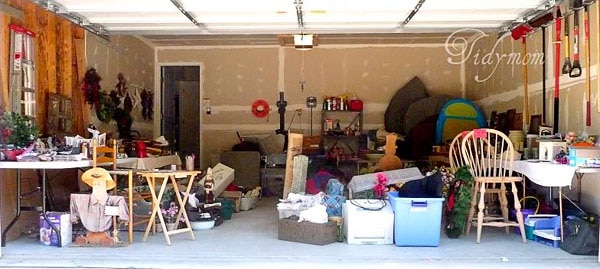 2 WEEKS!
That's how long my mom and I have been working on our GARAGE SALE.
We closed The Country Junction on July 26. We got rid of a lot of inventory in those last 2 weeks, but we still had quite a bit of inventory left after we closed the door.
These pictures are how it looked when I left today!
Do you think we'll have it all ready for tomorrow night's
VIP Sale?
We have 3 more tables to set up, and then we start going outside with it.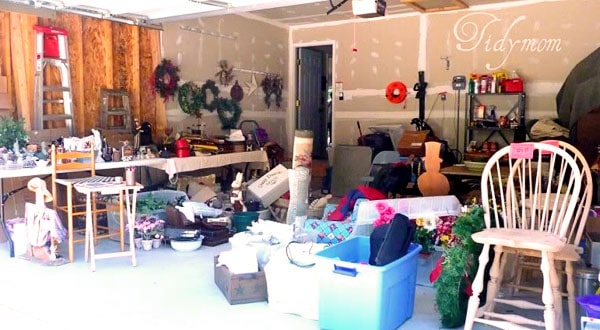 Wish us luck…………we need this stuff GONE!!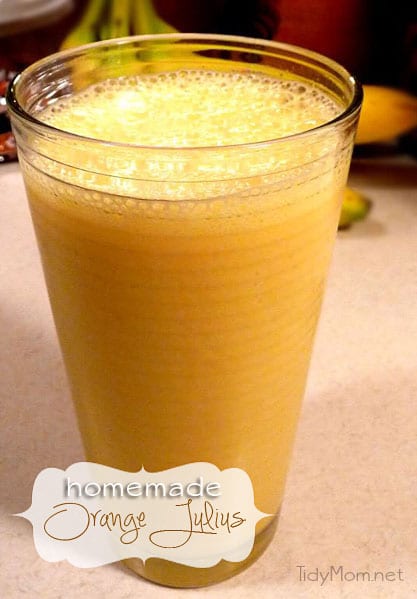 How about a home made Orange Julius for a little "pick me up"????
That's been Allison's favorite little "treat" lately. She usually has one for breakfast or sometimes an after school snack.
A frothy cold orange juice drink that tastes kind of like a creamsicle
Ingredients
6 oz. frozen orange juice concentrate
1 cup milk
1 cup water
1/2 cup powdered sugar
1 tsp. vanilla extract
8-9 ice cubes
whipped cream
Instructions
Combine all ingredients in blender
Blend for about 1-2 minutes
Garnish with whipped cream
Notes
For a twist, try adding a half of a banana.
https://tidymom.net/homemade-orange-julius-recipe/
Copyright© 2009-2013 TidyMom.Net
Have a wonderful night…………think good thoughts for our sale!!