Halloween {Fall} Touches
T
here's been a
crispness
in the air as we have below normal temps here in St. Louis for October
{highs in the 50's}
. So it's been easy to get into the
fall nesting mood!
I finally got around to spreading some Fall and Halloween around the house. Here's a glimpse into a few spaces at my house that are sporting a fallish look.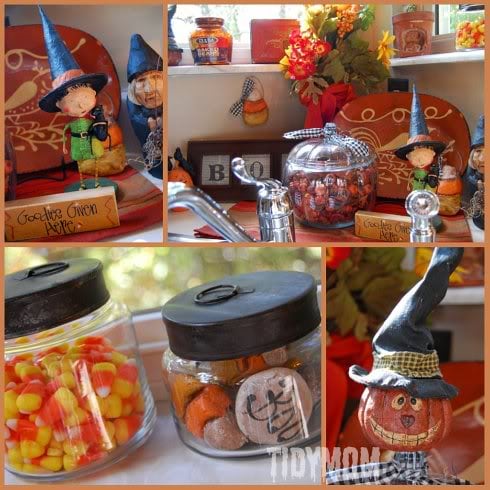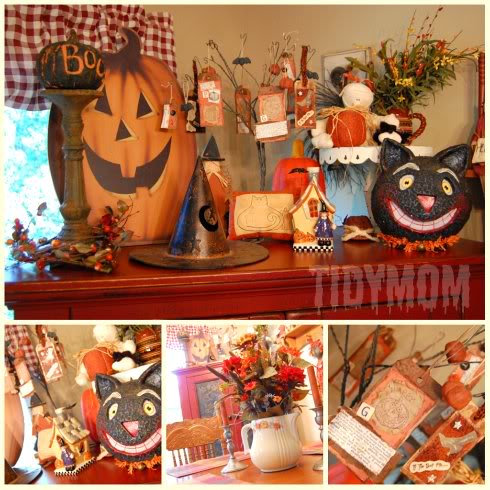 I made this great little
BOO picture
last year with a frame from
Dollar Tree
! Joy gave all the easy
"how to's" here.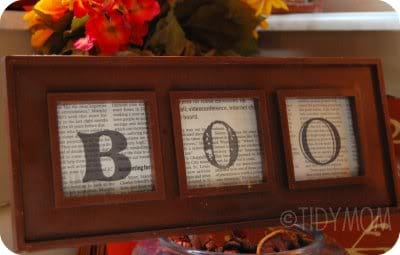 I ♥ those
battery powered candles
!
and too bad you can't
smell thru the computer
– my tart warmer is waifing a wonderful
Pumpkin tart
I got from
Bath & Body Works
….I didn't know they carried tarts until the other day!
I don't see them on their website, but they had them in the store!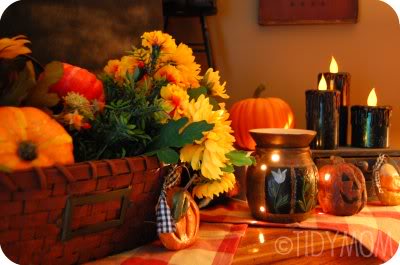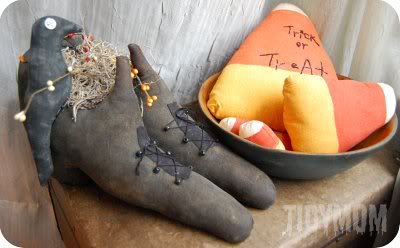 I decorated the front porch first, then we got a LOT of rain then cold temps, before I had a chance to take pictures, so my mums are not looking to great any more.
The Bug Man got
my corn stalks for $1!!
The farm where he hunts said he could pay them $1 for as many as he wanted if he
cut them down himself!
Wooohooo! Thanks Honey!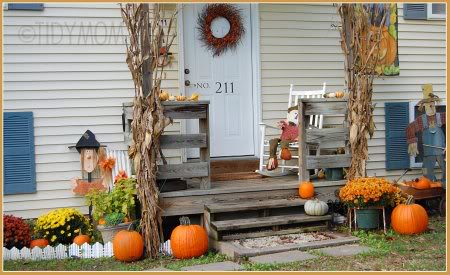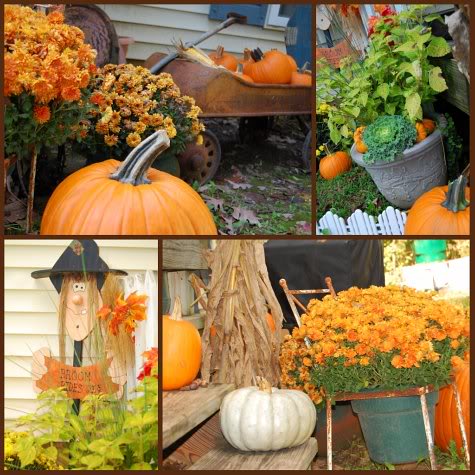 Take a look at the
gourd we found growing in our yard!

We did not plant it,
The Bug Man said a bird must have dropped some seeds.
I haven't checked in a few days to see if there are more, but Sunshine picked this one, to put on the porch with the ones we bought!
It's SO cute!! Now she wants to plant gourds! LOL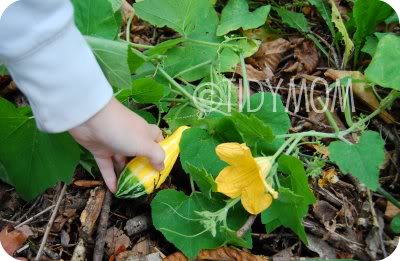 Thanks for taking the tour………


are YOU ready for Halloween?