Tips for a Tidy Home
Quick and easy tips to conquer chaos, pull it all together and keep a tidy home. It's easier than you think!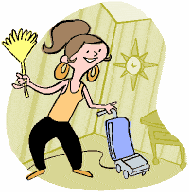 It's no secret……I like a Tidy Home!
Hence the name, TidyMom.
Ever wonder HOW I got that title?
My oldest daughter assigned me that title years ago when we first got online. Does that girl know her mom or what? LOL
I'm not neurotic or one of THOSE moms. I don't really LIKE to clean, I just LOVE the end result. I like to look around the house and see clean. I don't like the stress of seeing a mess.
Trust me, I have piles of junk like everyone else, some are just hidden in closest (remember my Monica Closet?).
How do I keep my house looking tidy?
I'm going to share a few of my tips oh how I keep my house tidy

Don't let it sit for later (Clean ASAP) – a mess is much easier to clean up when it happens. Once food or dirt is allowed to dry or soak in, it's going to take a lot more time and elbow grease to clean it later.

Don't Put it off – this is probably my BIGGEST household tip! Clean as you go. You'll be amazed that many things only take a few minutes to do if you clean as you go, rather than hours of cleaning if you put it all off to do at once. If you stay on top of these things daily your house will look nice and you will be more organized and relaxed. Some of the things I do daily are:
make my bed
wipe down the bathroom after I have gotten ready – I keep Clorox wipes and a cloth diaper under the bathroom sink – and I give the bathroom a quick wipe down daily.
clear the dinner table AND do dishes as soon as we finish eating.
load the dishwasher any time there's a dirty dish – it really only take a few seconds, instead of having a sink or counter piled with dirty dishes.
wipe off the counters and table.
sort mail, throw out junk.
do at least one load of laundry
fold and put away laundry as it comes out of the dryer
By doing these things daily you can reduce stress and have a visually cleaner home.

Set a Timer for Quick Clean Ups- Many days I will give myself 15 minutes and run thru a few rooms and just pick up stray times, fluff and straighten the room. You'll be surprised how often this will motivate you to keep going. Get the kids to help – make it a game!
Dust While on the Phone – often if I'm on the phone with my mom or daughter, instead of sitting on the couch, I will get up and dust a room while we chat! Multi tasking is my friend

Don't walk to another room empty handed – there's almost ALWAYS something in a room that belongs some where else – don't pass it up, grab it on your way – even if you just open a door and toss it in!
Clean up as you cook – I have a small kitchen, so I really get stressed if I have no room to cook or bake. Like wise, if you're waiting on dinner in the oven, clean up the mess while it cooks.
I LOVE to come home to a Clean House- I try and pad my "to go time" by 15-30 minutes and do a quick run thru before I leave, put dirty dishes in the dish washer, wipe off counters, pick up stray items, even vacuum if I have time. I especially did this when I worked, that way I could walk in to a clean house and start dinner with out the stress of a messy house to pick up as well.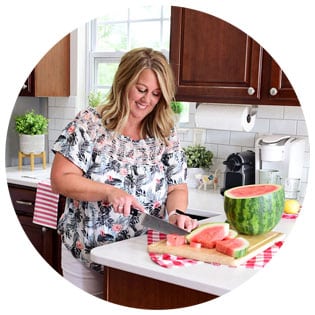 Hi there, I'm Cheryl!
As a wife, mom, and caffeine enthusiast, my journey has taken me from bustling mornings with my family to sharing delicious recipes, home care tips, and heartfelt decorating insights with wonderful readers like you. My love for baking, photography, and tidiness shines through every post I craft. Dive into my world and discover the art of homemaking, one tidy moment at a time. Read more...
Tidymom is a participant in the amazon services llc associates program, an affiliate advertising program designed to provide a means for sites to earn advertising fees by advertising and linking to Amazon.com.
Please respect my work, recipes and photographs. If you do use a recipe in your own writing, please give proper credit and link back to the original post.