I'm Lovin' It: FREE Crafting Labels Branding Kit from Cathe Holden
My amazingly talented friend Cathe Holden has gone and done something very generous (it just like her, actually).  She has teamed up with WorldLabel.com using her signature vintage flair and designed 14 different label shape designs in 4 different colors for branding handmade goods! and the best part………they are FREE to download and customizee to suit your brand. 
Each label sheet design is printable to a WorldLabel.com product.
Free Branding Kits in 4 splendid colors from Cathe Holden: Black | Turquoise | Celery | Cigar
 Cathe makes it easy for you to start branding the products you sell! Label your bottles, tin containers, envelopes, cartons and any other product packaging with the same amazing design.
How cool is THAT?! Go download your 16-page kit now!
Cathe and I became friends way back when we both started blogging.  We finally had the chance to meet in person a little over a year ago when I was passing thru San Fransisco .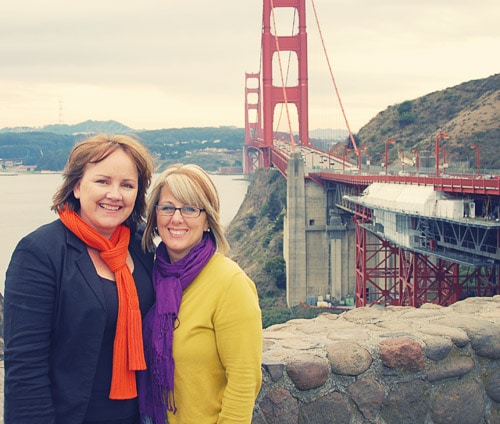 This is one of my favorite parts about blogging, the opportunity to make friends with women who share my same interests.  I admire Cathe SO much!  She's incredibly talented, generous, and a fabulous wife and mom! I wish I didn't have to travel across the country for a visit! 
I always knew she'd make it big!  Last fall Cathe announced that she is now the Craft Editor for Country Living Magazine!
Cathe's blog Just Something I Made | Just Something I Made on Facebook
I'm Lovin'……Cathe Holden and her Free Branding Kits

Now it's your turn! Please remember to link back to http://TidyMom.net
Let us know what you're lovin' this week!
Share your recipes, crafts, diy's, photography, printables, products..anything you are loving!
If you have something to share with us on your blog, add your link below.
*Don't forget to come back over the weekend for the I'm Lovin' It Wrap Up post……where I feature a few of the great links!!
What is I'm Lovin' It Fridays? get all the info, how to's trouble shoot and button here