Energy Lift Green Smoothie Recipe
College students have been known to fuel their bodies with processed junk. Like the days when they find themselves at a coffee shop twice in one day… or grabbing fast food for breakfast, lunch or both. They are often starved for time, low on energy and just….overwhelmed and stressed. This Energy Lift Tropical Green Smoothie is full of fresh fruits and dark leafy greens that provide energy and a fast healthy meal that actually tastes good.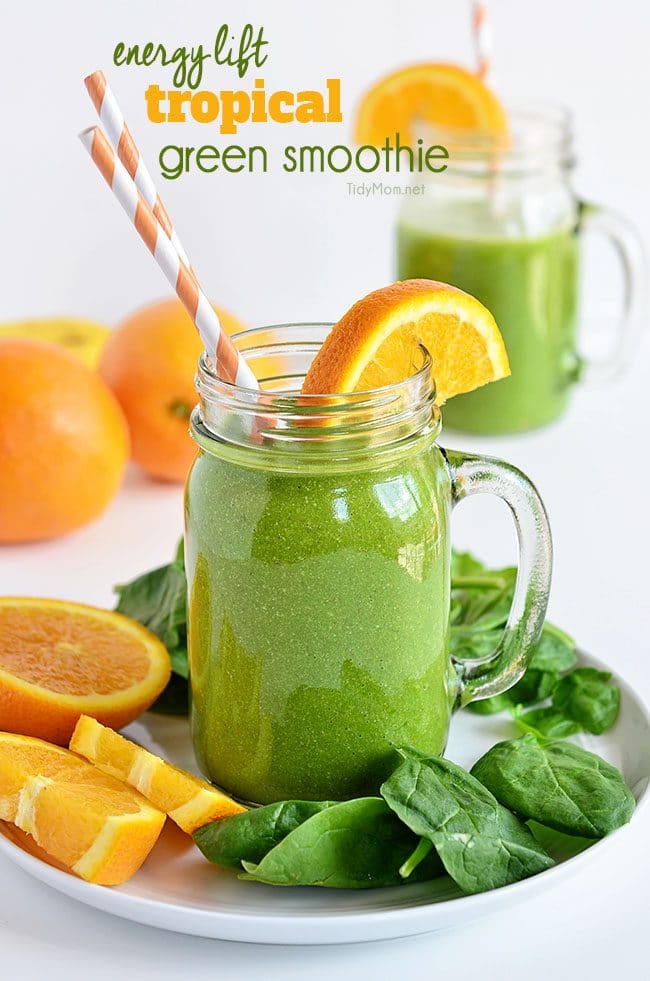 In the fall, Allison will be heading back to college and living in an apartment. When you start digging into the actual "needs" of a college student you quickly realize you are setting up a whole new household, especially if they are living in an apartment. Allison loves to bake and cook a little, so she's most excited about stocking her kitchen.
We talked about what she would need while living away at college since she decided to stay at home last year. I must admit, it was a change of plans that this mom was happy with. It was a bittersweet occasion, I was a little sad that she wasn't ready to head off on her own yet but yet proud beyond measure that she had the courage to tell us.
Having her home another year was just what we needed. She registered at the community college, so she was able to get a taste of college life, while still being at home. Now, she feels ready to try it on her own this fall. She is such a beautiful and strong-willed woman who works hard for what she wants, so I have all the confidence that she will be just fine. She is ready for college and I am so thankful for that, but I will be terribly sad to not have her with me every day.
If you remember I recently shared our Stress Free Graduation Party tips and talked about Targets Back to College Registry. It's a fabulous idea, allowing friends and family to buy exactly the items the graduate not only wants but actually NEEDS for college.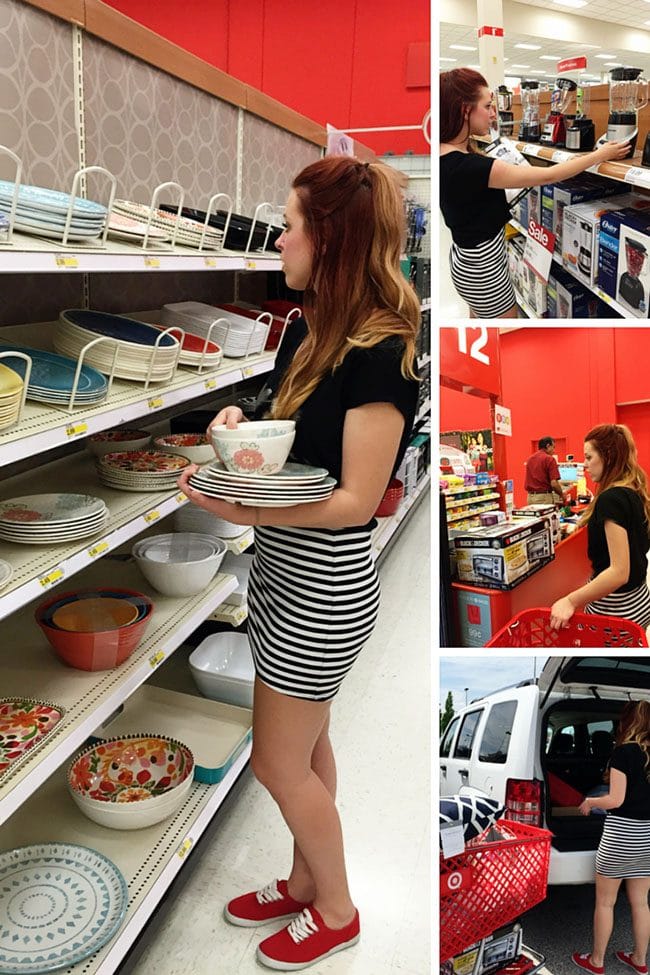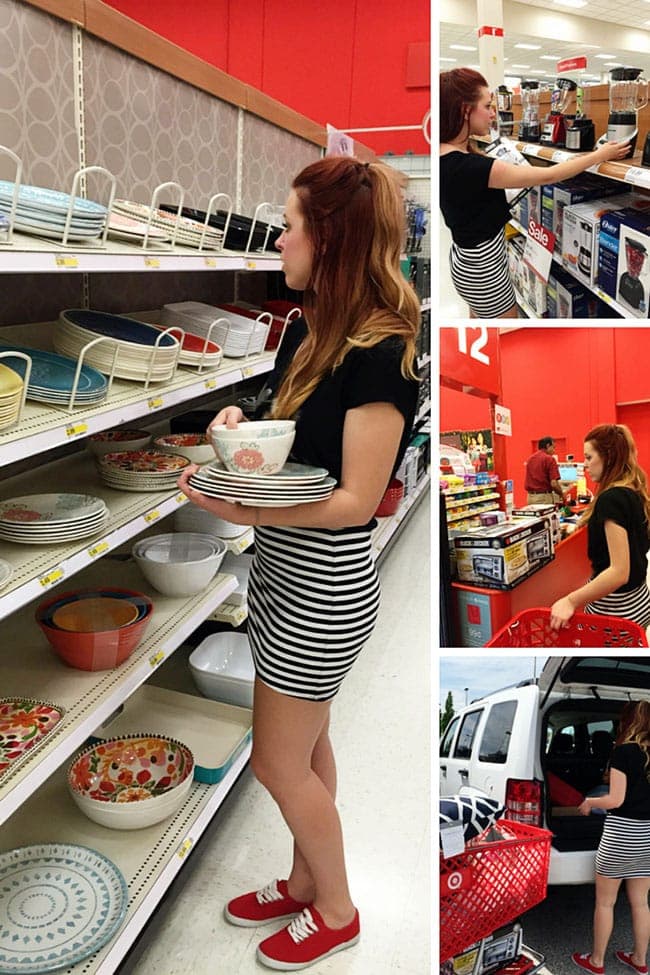 Target is one of our favorite places to shop, so Allison has had no trouble finding everything she needs for her new apartment…… and then some. 😉
I'm sure she will be sad when the time comes, but for now, she's having a blast making plans. This girl takes after her Mom and stocking her new kitchen was first on her list! Since she has a birthday coming up, we picked up a few items off her Back to College Registry:
Now that she's equipped with a blender and a Magic Bullet, we've been talking about what she can do to try and eat healthy and stay energized while she's away at school……of course, green smoothies were a big part of that conversation.
Green smoothies are a quick and easy way to get large amounts of fruits and leafy greens into your daily diet. Dark leafy greens not only contain important minerals, vitamins, and antioxidants they also support your immune system and improve health, all which are super important to college students who are often running on little sleep, and under a lot of stress.
It takes less than 5 minutes to make a green smoothie (including clean up) and they're great to take on the go— especially when you prep ahead ……making green smoothies the perfect superfood for college students!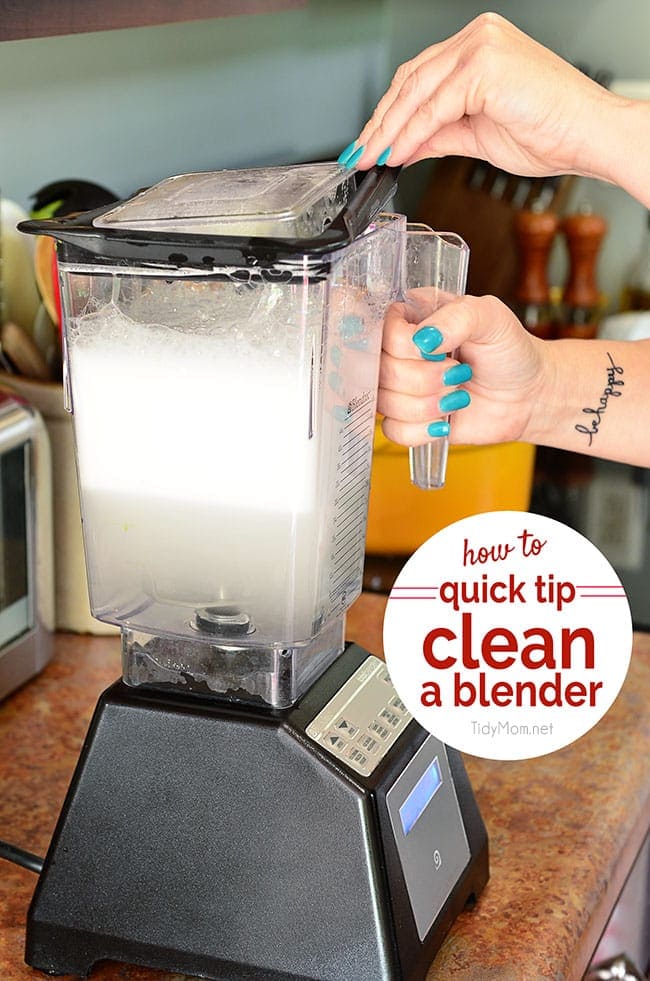 QUICK TIP: To make green smoothie clean up super quick, simply rinse the blender, then add hot water and just a little dish soap and put back on the base and blend for 30-60 seconds while you clean up and put everything away! Making clean up a breeze.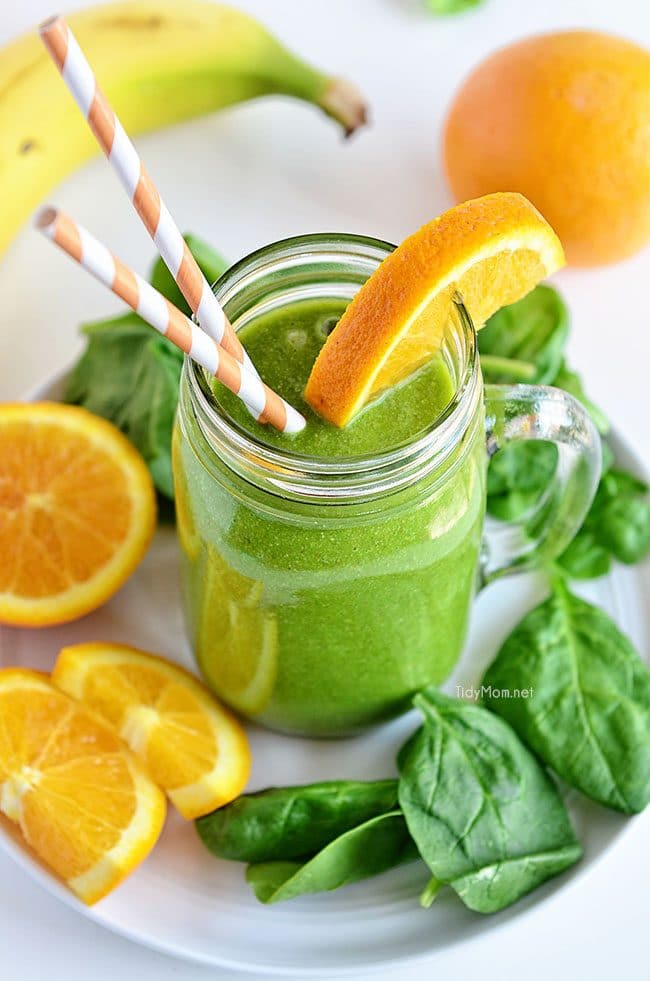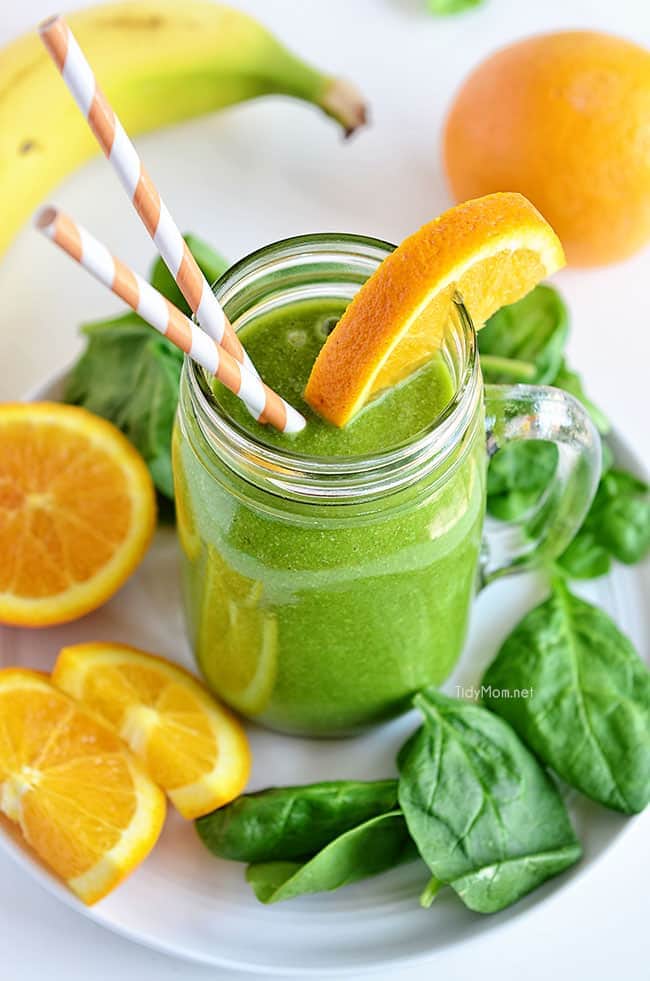 Our daughter will only be 2 hours away for college, and she is ready for an adventure and to give life a go on her own. I love her eagerness to step outside her comfort zone and take on this opportunity. It brings me peace of mind to know that I can send her off with everything she needs to be comfortable while she's away from home. I will also be able to check in on her registry list from time to time and send her a care package, or it will come in handy at Christmas time as well.
So if you are looking for the perfect graduation gift, suggest the Target college registry to your favorite grad, it's a great way to give gifts you know the recipient needs and wants.
Want more great recipes like this? Follow my TidyMom Easy Recipes Pinterest Board
Follow Cheryl Sousan | Tidymom.net's board TidyMom.net easy recipes on Pinterest.
Energy Lift Tropical Green Smoothie
Yield: 1 large or 2 small glasses
Prep Time: 2 minutes
Additional Time: 1 minute
Total Time: 3 minutes
This Energy Lift Tropical Green Smoothie is full of fresh fruits and dark leafy greens that provide energy and a fast healthy meal that actually tastes good.
Ingredients
1 packed cup spinach
1 cup orange juice (fresh squeezed, or no sugar added)
1 medium orange, peeled and sliced
3/4 cup pineapple, frozen
1 small banana, sliced and frozen
2 tablespoons coconut flakes
1 teaspoon chia seeds (optional)
1-2 tablespoons protein powder (optional)
 
Instructions
Add spinach and orange juice to blender and blend until smooth. Add remaining ingredients and blend well.
Enjoy!!
Notes
For the best results (no leafy chunks) when making green smoothies: add leafy greens and liquid to blender and blend until smooth. Then fruit (and other ingredients if you are using any) and blend again until well combined.
Recommended Products
As an Amazon Associate and member of other affiliate programs, I earn from qualifying purchases.

Disclaimer: I'm excited to have a working partnership with Target , sharing lots of fun and surprises this summer. All opinions and views are all my own.
Tidymom is a participant in the amazon services llc associates program, an affiliate advertising program designed to provide a means for sites to earn advertising fees by advertising and linking to Amazon.com.
Please respect my work, recipes and photographs. If you do use a recipe in your own writing, please give proper credit and link back to the original post.