EASY Fall Snack Mix!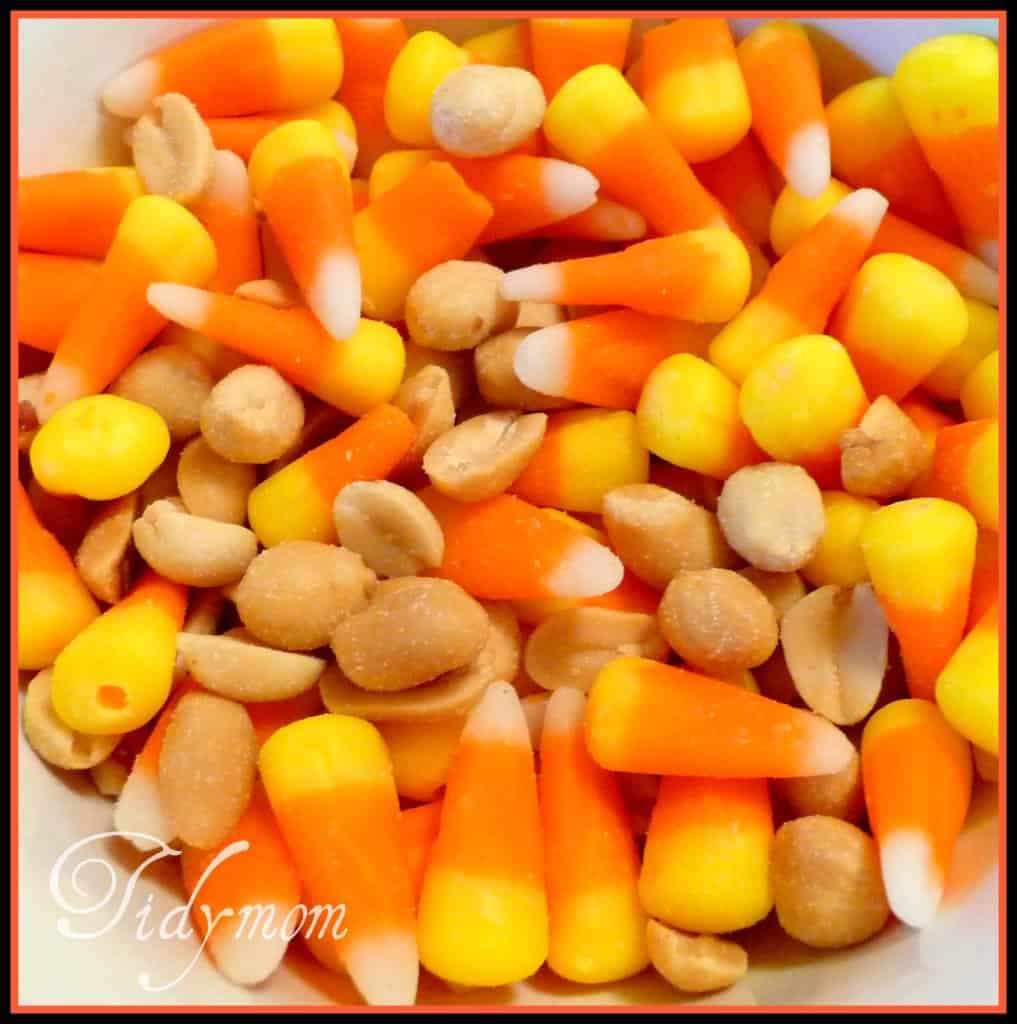 I posted this "recipe" last year here. But since it's one of my FAVORITE snacks for this time of year (I made my first batch of the year over the weekend), I thought I'd repost it!
It's SOOOO easy and is great for a fall party, or just to keep around the house like we do!
*It does contain peanuts, so you have to be careful when serving this for parties*
Nuts 'N Corn
Mix equal amounts of Candy Corn and Salted Peanuts.
Shake in a ziplock bag, serve in a bowl.
Make
LOTS
, because it wont last long!!