Easter Cut-Out Cookies
These festive Easter cut-out cookies with royal icing are perfect for Spring! They make a beautiful addition to any Easter celebration.
This week I am loving the Easter Cut-Out cookies I made!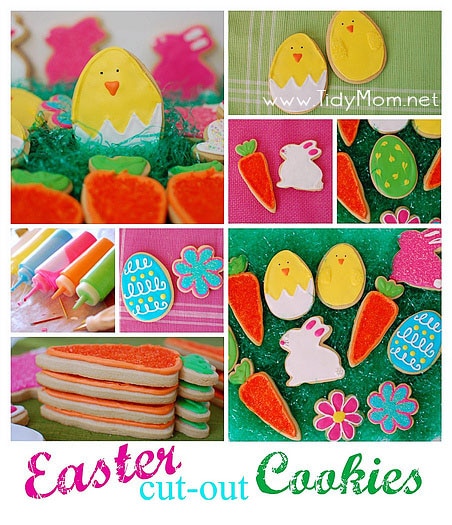 I used my Butter Cookie recipe and decorated with Royal Icing and sprinkles.
I owe some BIG thanks to Bridget for all of her wonderful tips on Royal Icing!…..
if you've never decorated cookies with royal icing, or would just like some tips from a pro…..Bridget has a few fantastic posts …..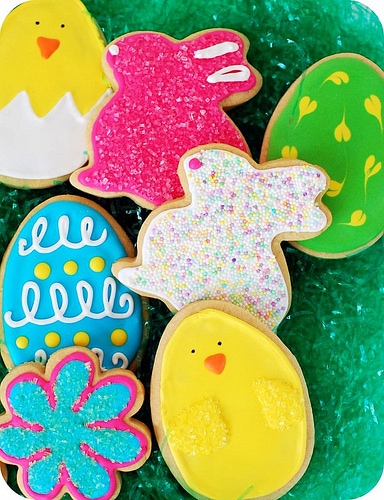 See that cute green egg with the yellow hearts?
Learned how to do that snazy trick from Sweetopia here
you'll never guess how easy that was!
Over the weekend I got together with a few friends to show them how easy it is to decorated cupcakes!! – didn't they do a fabulous job?