Chinet Bakeware: $450 #Giveaway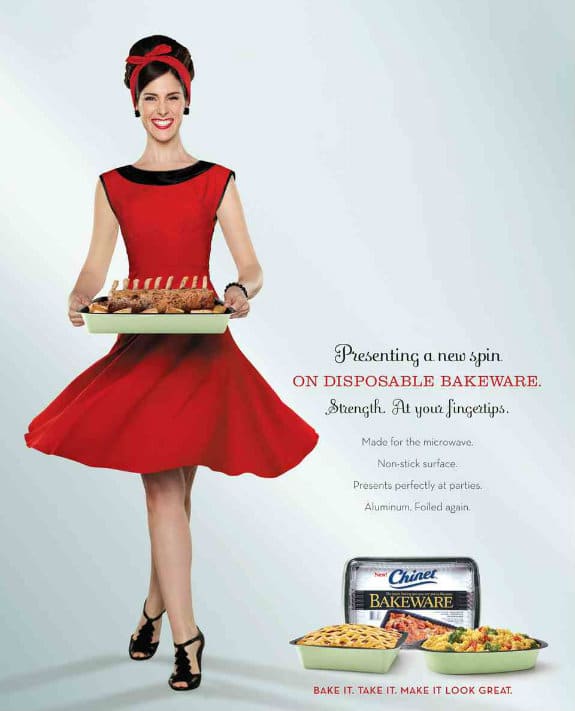 Bake it. Take it. Make it look great.
Isn't that what we all want when we take a dish to a party, picnic or gathering?
It's a pain to keep track of favorite casserole dish or pan when you take your famous cheese potatoes to Aunt Mildred's house for the family reunion, yet you hate to show up in a flimsy shiny tin foil pan.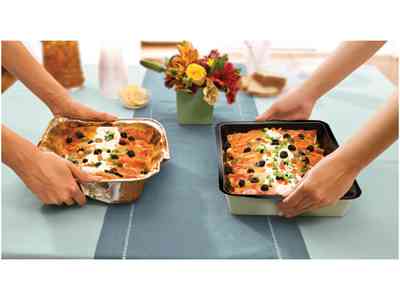 Leave those aluminum pans behind! Chinet has got you covered!  
Chinet Bakeware® baking pans are the first disposable baking dishes that let you take your food from oven to table to freezer to microwave, all in one attractive, non-stick pan. All with the Chinet brand, strength and stability built in. Plus, they're microwavable and present perfectly at parties.
Perfect for Chocolate Chip Cookie Brownies, Buffalo Mac 'N Cheese, Upside Down German Chocolate Cake, Buffalo Chicken Dip and much more!
The revolutionary new bakeware does away with the old aluminum pans. Watch the video below and see how Chinet Bakeware® takes a stylish modern approach to cooking with grace and personality.
hint: be sure to watch closely to see what she brings to the party (at the end of the video) to answer the giveaway question
Made in the USA of 90% recycled material, Chinet Bakeware is finally an idea in disposable bakeware that isn't half-baked.
GIVEAWAY
The wonderful folks at Chinet would like to give one lucky TidyMom reader $450 worth of Chinet Family Products
 To enter the giveaway, please use the widget below to sign in and answer the question. (if you are reading this post via email or reader, you will need to click over to the blog to enter)


Disclosure:  This post and giveaway is sponsored by Chinet, all opinions are my own.