If you love pretzels, chocolate, and caramel? I know you're going to love Caramel Dipped Pretzel Rods! They make a great homemade treat for the holidays!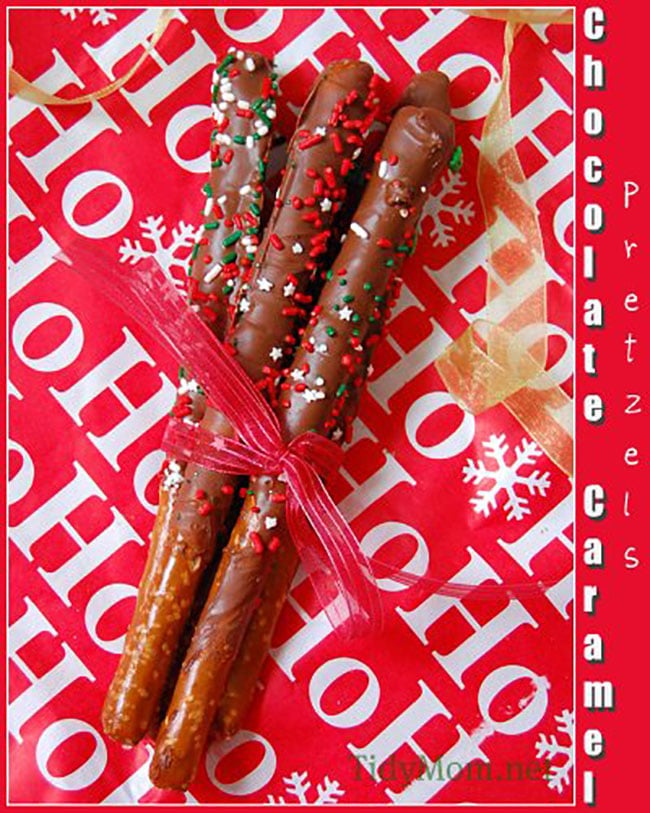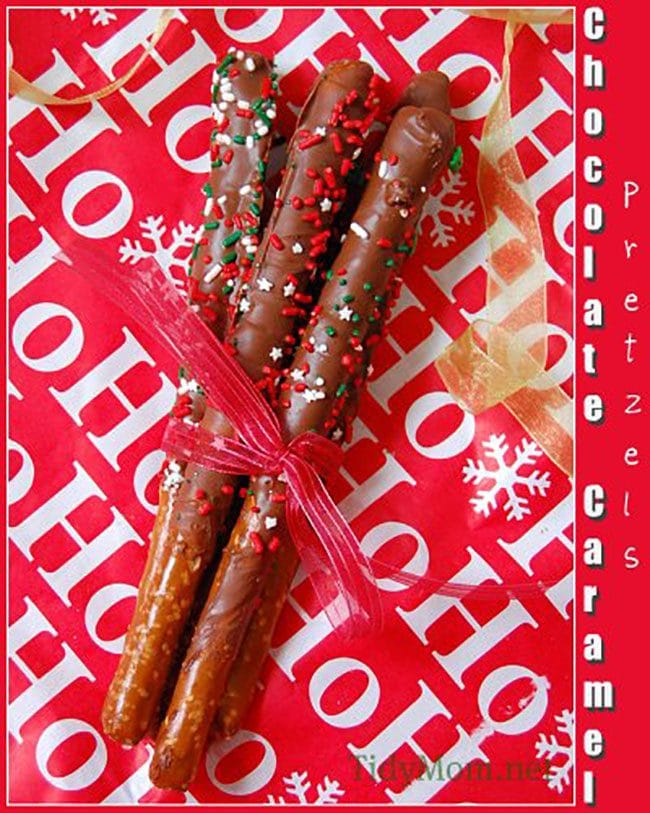 One of my family's favorite treats to decorate, eat and even give away at the holidays, is chocolate dipped pretzel rods. They're easy to make, and the combination of sweet chocolate, salty, and crunchy is fantastic.
They can actually be made for any holiday or occasion, just decorate according to your theme! Best of all, they are loved by kids and adults alike!
This past year I tried something different with our Chocolate Covered Pretzel Rods….I added caramel between the chocolate and the pretzel!! They went over REAL well- the caramel ones were gone before the plain chocolate pretzels!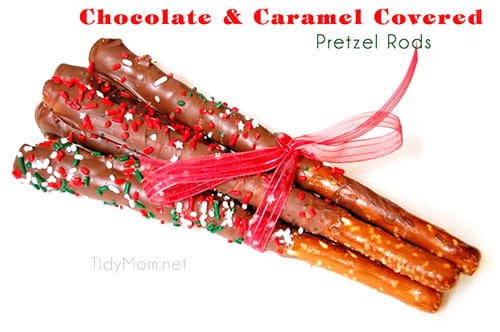 They make great gifts too!! Place one (or a few) rods in a cellophane bag and tie with a holiday ribbon, or use an oatmeal box, decorated with wrapping pepper, place the dipped pretzel rods inside and top with a pretty bow!
Mix It Up With These Variations
You could roll the caramel rods in toasted pecans or peanuts (you may have to grab a handful of nuts and smash them into the caramel with your hands) then dip in chocolate.
Try Dark Chocolate and roll in crushed candy canes.
Use White Chocolate and sprinkles
Enjoy!!