Spring Car Cleaning Tips
This post may contain Amazon or other affiliate links. As an Amazon associate, I earn from qualifying purchases.
With the first hint of Spring, many of us are ready to give our home a top-to-bottom cleaning, but there is one area it is often overlooked. Our cars take quite a beating during the winter and need just as much attention as our home. Today we are going to dust off winter with seven Spring Car Cleaning Tips.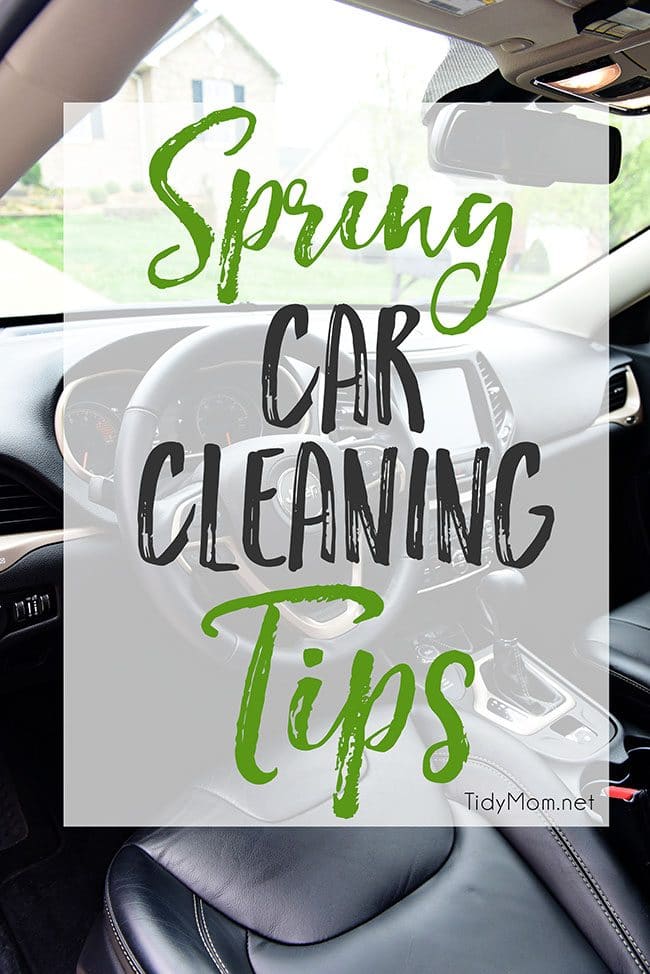 It turns out we clean our homes a lot more frequently than our vehicles. According to a recent survey nearly nine-in-10 car owners say they clean their homes at least weekly, if not daily, but only half can say the same about how often they clean their vehicles. Nearly a third admits they clean their vehicles a few times a year or less!
So when do we take the time to clean out our cars? Nearly 30 percent of car owners take care of it when they're at the carwash, but one-in-five try to keep up appearances by cleaning out their vehicles when they know they'll be driving other people around.
The winter months can wreak havoc on your car's exterior and interior. The change of season is the perfect time to detail your car, from top to bottom! — Spring Cleaning your car!
7 Car Cleaning Tips for Spring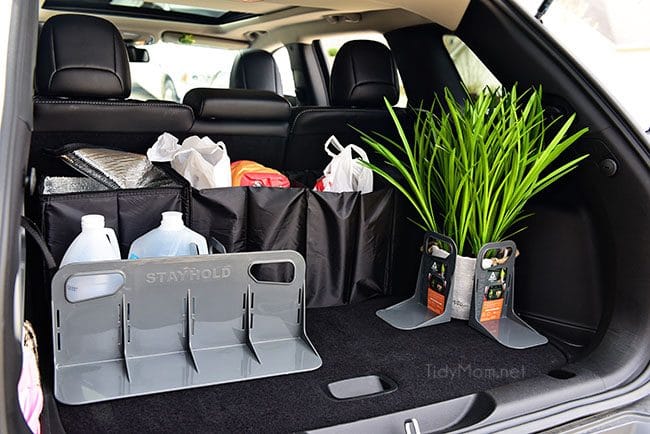 Take Out The Trash and Clear Clutter
First off, grab a bag or trash can and toss out all of the food wrappers, random half-filled water bottles that always end up in the back seat and any other trash that seems to accumulate. Nearly a third of car owners have left food in their vehicles overnight. Place a new bag inside the car to catch future trash.
Does your car double as a storage unit? Empty out your trunk, back seats, seat backs and glove compartment of all the clothes, shoes, gym/sports equipment, snack containers, water bottles and other random items into a basket to be sorted and relocated later. All that extra weight can affect how well your vehicle performs on the road and could be costing you more money at the gas pump!
TIP: Car organization tools, such as a trunk organizer can help keep your car from getting cluttered in the future.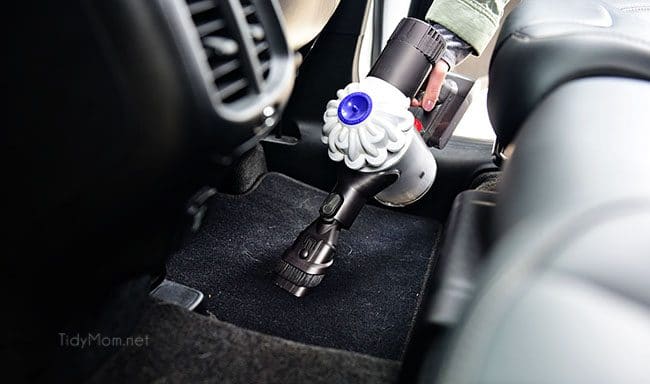 Vacuum Detail
Vacuum before you do any other interior car cleaning. Take your time to give the whole car a good vacuuming. Remove floor mats for a scrub and give the car floor a thorough vacuum job before replacing them. Be sure to push seats forward and back to get underneath.
Vacuum seats and in the crevices around your dashboard and center console. If you have car seats, remove them and give them a good vacuum and cleaning as well, before replacing.
TIP: If you have a furry friend who likes to take rides, you've probably noticed vacuuming pet hair is next to impossible. Vacuum up what you can, then use a lint roller to grab the rest. A squeegee works magic on pet hair too! Run it along the carpet or seats and watch the hair come right up. Don't have a squeegee? rubber gloves will work too for gathering hair!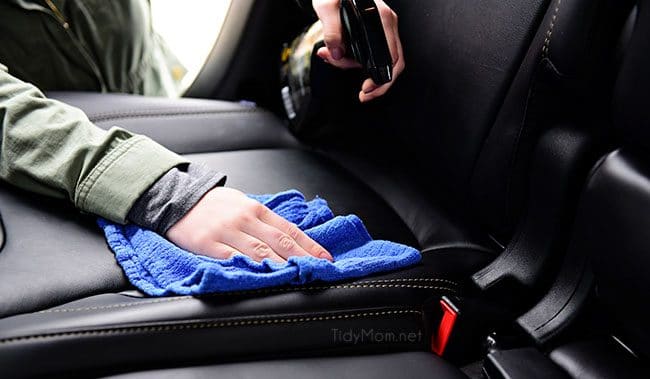 A Clean Dash
The winter months can wreak havoc on your car's interior. The change of season is the perfect time to detail your car, from top to bottom! Restore the clarity of your windows with a specialized automotive glass cleaner. Use a soft cloth and tiny "tools" (e.g., a toothbrush, cotton swabs, magic cleaning eraser, and even a cheap paintbrush or foam brush) to tackle the steering wheel, dashboard and hard to reach areas, like cup holders and air vents.
There are many types and brands of interior cleaning products for your vehicle. Be sure to use the correct product for the type of surface you're cleaning. You may need several products.
Leather – Leather seats are a nice option in a car, so be sure to take care of them as much as possible. Leather is prone to drying out and breaking down over time, so it requires special cleaners and conditioners to keep the leather supple and soft.
Use a cheap foam brush or paintbrush to dust between the AC vents.
A magic cleaning eraser sponge is great for getting the grime from vinyl and plastic.
You'll be amazed at how much better the car looks when you clean all the detail spots.
TIP: Keep a duster in your glove box and use it when you're waiting at the drive-thru or school pick-up line to give your dash and steering column a quick dusting periodically.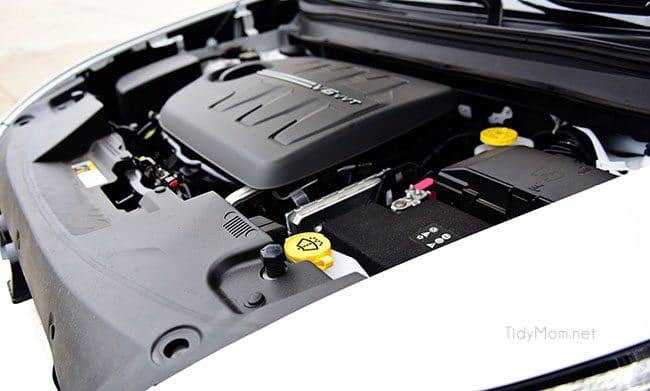 "Hydrate" Your Car for Spring
You aren't the only one who needs to refuel to prepare for spring – your car does, too! Be sure to check the levels of all vital fluids, including motor oil, coolant, transmission fluid, and windshield wiper fluid, and top-off, or change fluids, as needed.
TIP: Jiffy Lube® offers expert automotive maintenance services that are quick and convenient, helping drivers maintain their vehicles' value and longevity.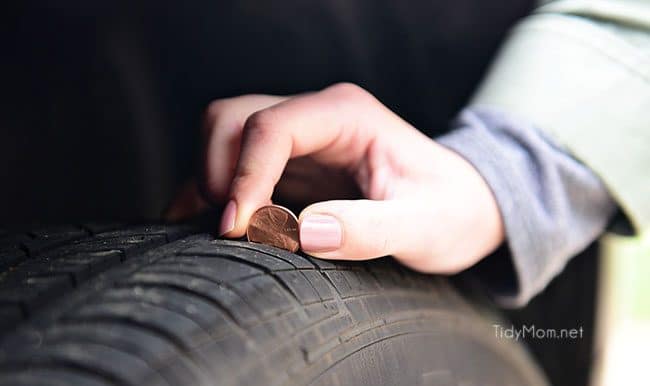 Give Your Tires a Little TLC
After a long winter of harsh driving conditions, be sure to check the pressure of each of your tires to ensure they're filled to the proper level. Check your vehicle owner's manual or the decal found in the door jamb or glove compartment of your car to find out what level is right for your vehicle.
TIP: And don't forget tire tread! An easy way to see if the tread is worn out is the penny trick. Insert a penny into the tread groove with Abe Lincoln's face showing, but with his head upside down. If you can see all of Abe Lincoln's head, it's probably time to replace your tires.
Wash the Exterior
Take your car in for a good car wash that includes the undercarriage of your car, to remove all the winter grime and salt off your vehicle.
Freshen Up
After you're finished cleaning your car, replace the cabin air filter and add a favorite air freshener to keep your car smelling clean and fresh all spring and summer!
Like these car cleaning tips? Pin it!

Disclaimer: This post was created in partnership with Jiffy Lube®. All opinions, images, and ideas are my own. Thank you for supporting the amazing brands that make TidyMom possible!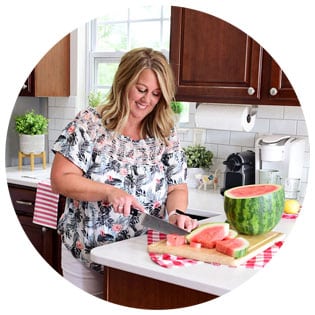 Hi there, I'm Cheryl!
As a wife, mom, and caffeine enthusiast, my journey has taken me from bustling mornings with my family to sharing delicious recipes, home care tips, and heartfelt decorating insights with wonderful readers like you. My love for baking, photography, and tidiness shines through every post I craft. Dive into my world and discover the art of homemaking, one tidy moment at a time. Read more...
Tidymom is a participant in the amazon services llc associates program, an affiliate advertising program designed to provide a means for sites to earn advertising fees by advertising and linking to Amazon.com.
Please respect my work, recipes and photographs. If you do use a recipe in your own writing, please give proper credit and link back to the original post.