Candy Corn Cookies!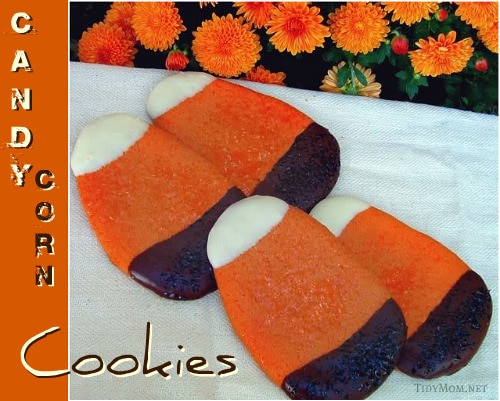 Allison and I made these fun cookies last fall! We found the super easy "recipe" in Country Living Magazine. We will be making them again sometime next week.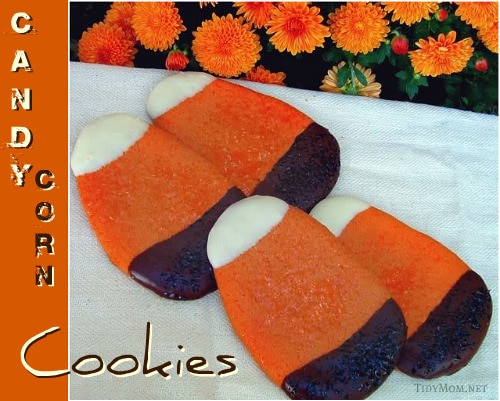 Ingredients
Refrigerator Sugar Cookie Dough
Orange Food Coloring
Bakers Bittersweet Chocolate
Bakers White Chocolate
Instructions
Take refrigerated cookie dough (I used 2 rolls and got about 30 cookies) add orange food coloring
Knead the dough until orange.
Roll dough and cut cookies with candy corn cookie cutter (or you can use a triangle cookie cutter).
Bake for 10 mins. Let cool.
Dip bottom of cooled cookie in melted Baker's chocolate, and dip top end in melted white Baker's Chocolate. Freeze for 5 mins. to set.
https://tidymom.net/candy-corn-cookies/
Copyright© 2009-2013 TidyMom.Net
NEW FEATURE: Save recipes to your personal recipe box with the

Once you have your favorite recipes in your Recipe Box create a Meal Plan with them and the ingredients will automatically be added to a Grocery List!
~ENJOY!~